Sponsorship
"Walk The Wye" is a sponsored walking event which is raising funds for charity. Money raised will be split, with 75% going to support breast cancer research at the Velindre Cancer Centre in Cardiff, and the remaining 25% going to other charities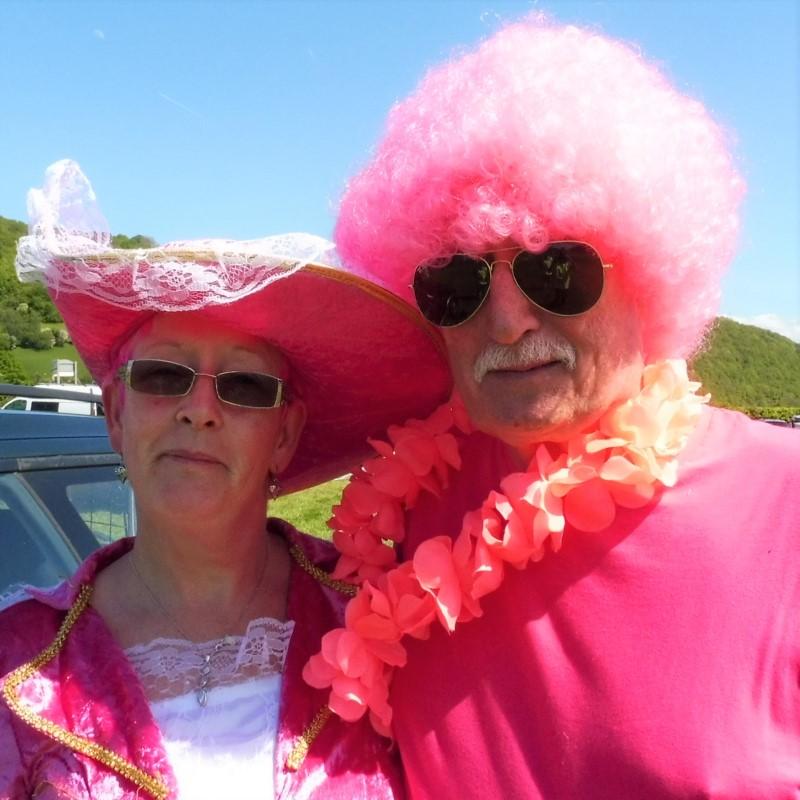 HOW TO COLLECT SPONSORSHIP to support breast cancer research
"Walk The Wye" is a sponsored walking event which is raising funds for charity. The total amount raised by this event will be split, with 75% going to support breast cancer research at the Velindre Cancer Centre in Cardiff, and the remaining 25% going to other charitable causes supported by the Rotary Clubs of Monmouth, Chepstow and Ross on Wye.
Your entry fee only contributes towards the organisational costs ( printing, promotion, safety cover) of our Walk The Wye event.
We ask that all participants raise sponsorship money in support of breast cancer research.
You can set up a Virgin Money Charity Fundraising sponsorship page for friends and colleagues to sponsor you Online.
Click on the following link for details about how to set up a page.
WALK ONLINE DONATION PROCEDURE 2020
Alternatively, we will be sending a hard copy sponsorship form to every entrant.
There is no minimum sponsorship target for each participant, but if every walker raises even a small amount of sponsorship, it will add up to a very significant sum for breast cancer research.
We can increase the amount that you receive in sponsorship by 25% by claiming GIFT AID from HMRC, at no cost to yourself, or the people who sponsor you, provided that they are UK income tax payers.
To enable us to claim the GIFT AID , please tick the box on the Online page, or enter the first name, surname, and home address, details of eligible sponsors, on the hard copy sponsorship form. Tick the "GIFT AID" box, and send the form to "Walk The Wye" Secretary, Pete Walters, 1, Beech Road, Monmouth NP25 5EJ, with your total sponsorship money.
If you would like an extra sponsorship form, please telephone Pete Walters on 01600 773257.
HOW TO PAY IN THE SPONSORSHIP MONEY THAT YOU COLLECT
Your sponsorship can be paid via bank transfer. The "Walk The Wye" bank account details are
Sort Code 30 95 71
Account Number 13419568
Alternatively, please send a cheque payable to Monmouth Rotary Club, and your completed Sponsorship Form, to "Walk The Wye" Secretary, Pete Walters, 1, Beech Road, Monmouth NP25 5EJ after collecting donations from your sponsors. We can then claim the eligible Gift Aid from HMRC, at no cost to yourself or your sponsors.
If you prefer, you may hand your sponsorship in at Registration on the day, along with your Sponsorship Form.
Please make all cheques payable to Monmouth Rotary Club
For information about the walker's information pack click here