Rotary Monmouth Community Champions
Monmouth Green Wall refreshed for the summer. The flowers covering the walls of the Blestium Street toilet block in Monnow Street Monmouth, have been giving pleasure to residents and visitors for over 3 years.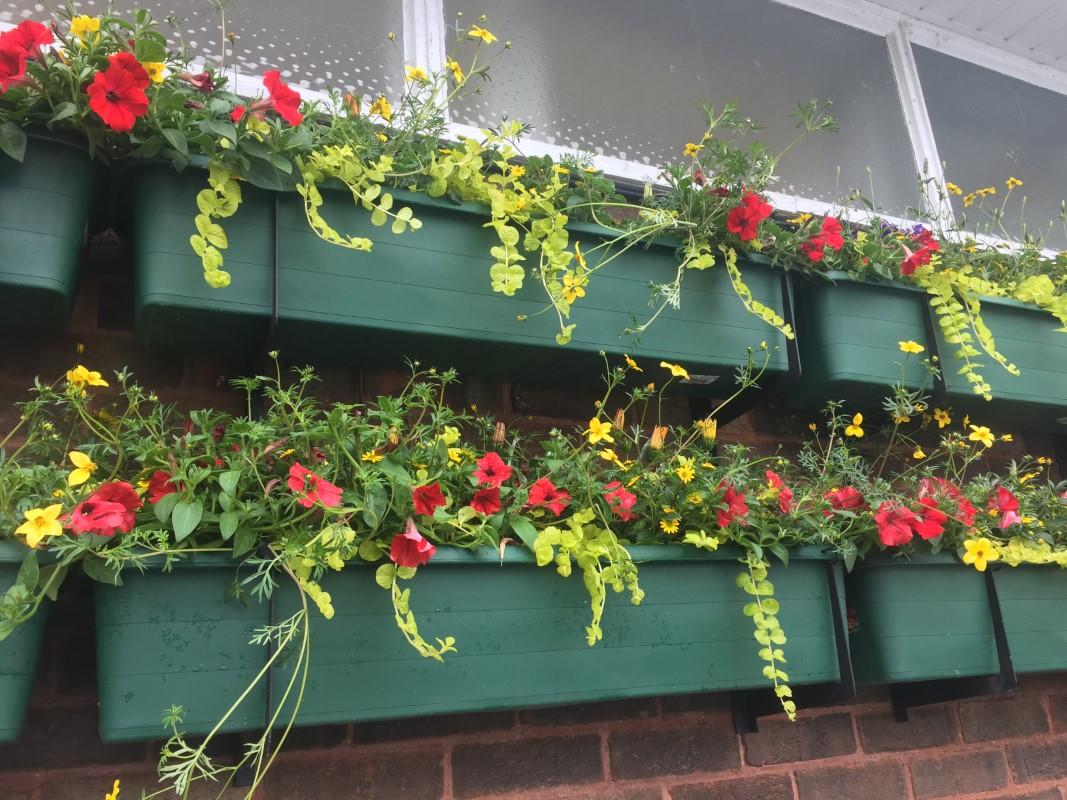 Developed and maintained by Rotary Monmouth Community Champions, the Green Wall provides a colourful welcome to the town. Flowers are changed twice per year between winter plants and summer plants, and with grant funding from Monmouth Town Council and Monmouth Partnership Forum, the changeover to summer plants has recently been completed.
As lockdown is relaxed and more visitors stop to admire the historic Monnow Bridge, the flower wall will provide an added attraction.
The Rotary Monmouth Community Champions group usually meet on the last Thursday of each month in the back room of the Robin Hood pub in Monnow Street, Monmouth. Currently meetings are being held virtually using Zoom technology.
The aim of the group is to improve the area in which we all live, through initiatives such as tree planting, litter picking, footpath clearance, planting flowers, installing drinking water fountains, helping the disadvantaged etc. If you are not yet a member, but have ideas about improving the town, please contact Norman Williams at 01291 680016. You'll be very welcome.