Lockdown Quiz III
We are holding another quiz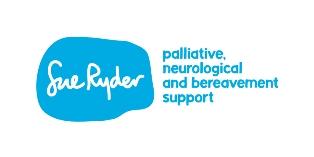 Members of Rotary Club of Aberdeen Deeside (RCAD) have supported The Sue Ryder charity for a number of years. In the main this has been providing donations for the expansion of their neurological care centre Dee View Court.

Whilst RCAD is still in lock down and unable to meet, it does not mean we cannot continue fund raising for specific charities like Sue Ryder as well as other local charities. Funds raised by this quiz will be shared between Sue Ryder and also some of the other good causes supported by RCAD.

It will again be a fun quiz only, with no prizes at stake, save the satisfaction of helping very good causes and passing a pleasant and perhaps slightly challenging hour or so to relieve lockdown fever.. The quiz will be held on 30 September starting at 7.00 pm on Zoom and the sign up / joining details will be sent to anyone making a donation of a minimum of £5.00 to RCAD which will be shared between Sue Ryder and our RCAD charity account.
.
For a donation, an answer sheet will be mailed to parcipipants. Zoom joining details will be e mailed closer to the evening. Currently RCAD Zoom capacity is 100 participants. Sign up will close before the quiz for this capacity to be increased if it becomes necessary.

In accordance with lockdown restrictions, one participant sign-up also covered a team from the same household, as well as just one individual. Those who had not used Zoom before, are advised to have Zoom downloaded on their device from the App Store (if using a tablet or smart phone) or downloaded on their web browser (if using a laptop or computer) and to familiarise themselves with it.

For more information about Sue Ryder please click on the link below.