Murder Most Fowl - A Charity Online Murder Mystery
Fri 13th November 2020 at 7.00 pm - 9.00 pm
Derby Rotary Satellite invite you to join them for this year's Murder Mystery and this time they are taking it online.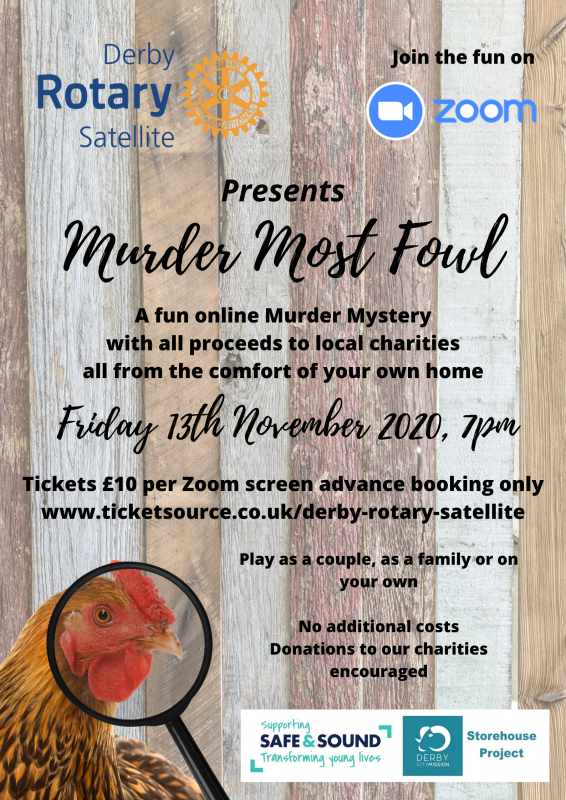 Murder Most Fowl!
Red sky at night, farmer's delight.
But red sky in the morning... and death comes a-calling!
Following on from our successful Murder Mystery last year our members will be performing again, this time, online using Zoom. Tickets are £10 per Zoom screen with all proceeds going to the two local charities that we are supporting this year, Safe and Sound, a local charity supporting children at risk of sexual exploitation, and Storehouse, a project supporting homeless people at Ozzy Road Church.
There are no more costs, bring your household, play as a couple or on your own.
We look forward to seeing you there.