WEAVER WANDER REPORT 2020
PHOTOS AND REPORT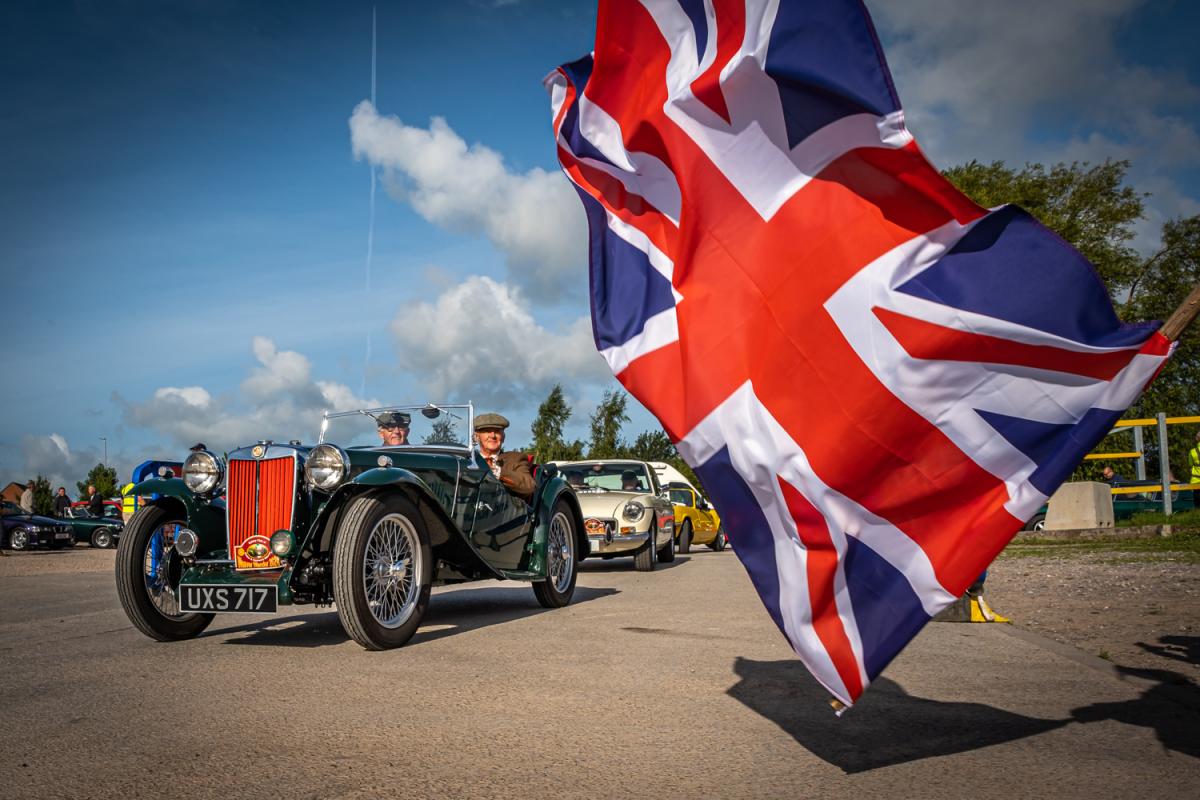 ANOTHER SUCCESSFUL "WEAVER WANDER" IN THE SUNSHINE
We staged our 11th annual Weaver Wander on Saturday 12th September when over 150 cars assembled at Nantwich Football Club on a fine sunny autumn day.
At 10.00am., the cars were set off by the Mayor of Nantwich, Pam Kirkham, embarking on 2 separate routes through the countryside taking them to their destination at Hankelow Hall.
The participants were all competing for three trophies:
The Fred Bowers Trophy for 'Best Car' which was won by
Richard Smethurst with his Jaguar E-type 2+2; The Melvyn
Reynolds Trophy for the 'Best Spirit of the Event' won by Steve Elnor with his Model 'T' Ford and The President's Trophy for 'Best Club Presentation' which was awarded to 'M6.Jn.16' Car Club.
I'm delighted, and somewhat relieved, that we've been able to stage this year's Wander during such difficult times, whilst ensuring that we have fully complied with the government's Covid-19 regulations. It's also great to see so many classic car owners being able to get out and enjoy driving their cars again through the Cheshire countryside in the sunshine!
Our main sponsor was Carole Nash Insurance and we were supported by Nantwich Football Club, CHANCE 'Changing Lives', and the Cheshire Tipi Company. Our thanks also goes to Kirk and Beverley Shenton, the owners of Hankelow Hall, for allowing the event to be staged in their beautiful gardens.
Tommo