Alan follows in Captain Tom's footsteps
89-year-old embarks on fundraiser for Rotary, Parkinson's and local charities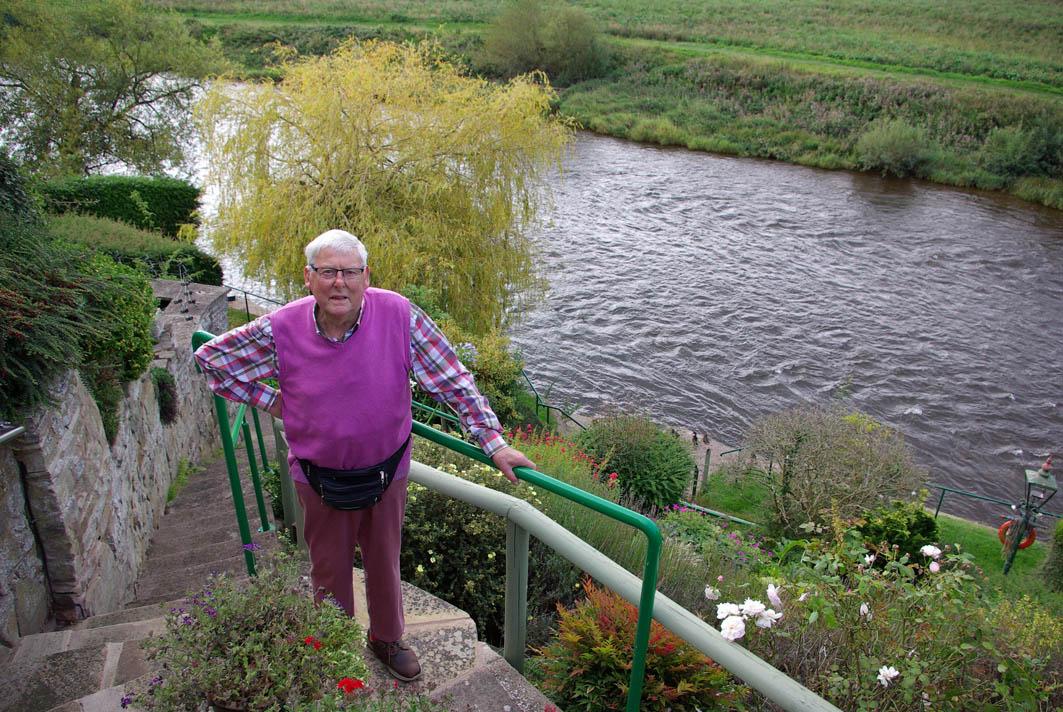 A HEREFORD man, who has spent much of his life raising money for various charities, is set to follow the example of Captain Sir Tom Moore as he moves into his 90th year.
Alan Blake, who has just celebrated his 89th birthday, feels he has one last charitable challenge left in him.
Alan has taken inspiration from the local area and has decided to navigate a walk that starts at his family home in Hampton Park Road, Hereford and meanders via the local churches – but all without leaving his own garden.
He will be focusing in particular on the parish church of Burghill for which he will be raising money, alongside Rotary and Parkinson's.
Alan has been a member of the City of Hereford Rotary Club for more than 50 years while he has also been supporting and caring for his wife who has had Parkinson's for over two decades.
Since 2010, Alan has spent much of his spare time supporting the municipal charities, No 1 Ledbury Road disabled child care and Rotary and is keen to raise as much as he can for this one last charitable adventure.
Alan's walk coincides with the 90th year of Hereford Rotary club, so he felt it was a fitting celebration to set off on this challenge as both he and the club prepare to celebrate this major landmark.
Alan will be walking around the bank of his steep riverside garden to complete the same amount of steps as it would take him to walk from Hereford to Lyde then Moreton on Lugg, Burghill, Tillington, Stretton Sugwas and back to his family home in Hampton Park, Hereford.
To complete this 15-mile challenge Alan will need to navigate the circular walk around his garden steps 458 times.
As there are 120 steep steps in his garden, he is determined to try to complete this steep circular garden walk once or twice a day, commencing on 1 October.
Alan will be raising money for his local parish church of Burghill, for City of Hereford Rotary Club and for Parkinson's.
If you would like to make a donation and help support his determination to take on something this energetic for his 90th year then please go to justgiving page https://www.justgiving.com/crowdfunding/louise-blake-1?utm_id=1&utm_term=ra8b9x6j6