In the summer of 2021 the club ran this competition to predict the final scores in Euro football tournament matches. This Rotary Club of West Fife fund-raiser used the Football Prediction platform which has been used by DAFC.net for some years. A new section was set up especially as a Rotary Club fundraiser.

Congratulations to those who picked up 20 points for last month selecting Italy to lift the Euro 2020 Championship.
Those 20 points made a big difference to our leaderboard. Just like the real tournament we had an exciting end to our competition. The winner is Robin Grant whose 20 points has catapulted him to the top on 108 points.
On our Leaderboard the number of correct predictions for each entrant has been added in brackets in the points column.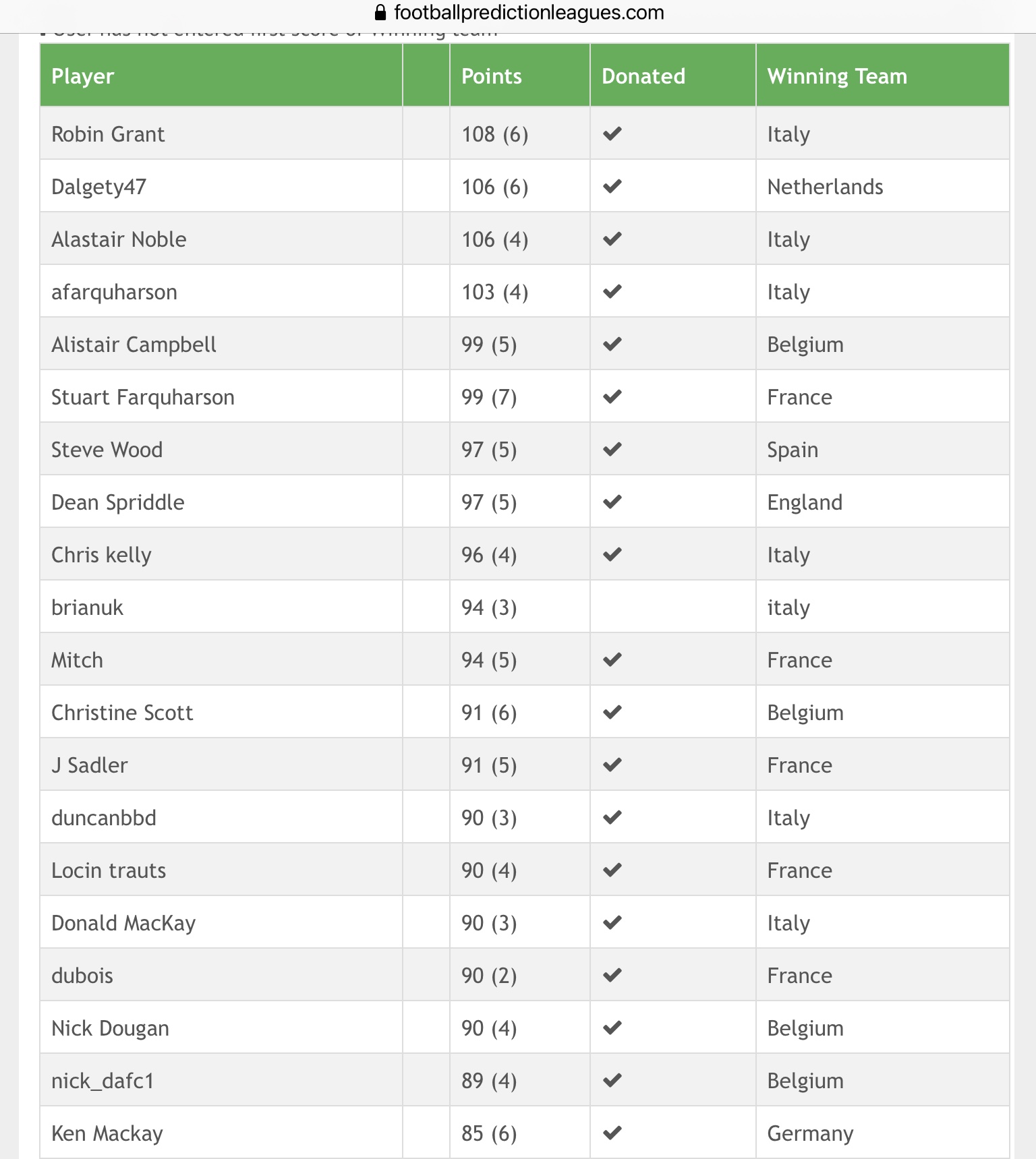 Long time leader Dalgety47 predicted a score draw but not 1-1. That was enough to gain two points and equal Alastair Noble on 106 points. No penalty shoot out but Dalgety47 takes second prize with more correct scores (6-4)
Special mention must go to Stuart Farquharson who predicted the correct score seven times but somehow only amassed 99 points and finished joint fifth.
The top twenty on the Leaderboard are shown above and you can view all the results at https://footballpredictionleagues.com/league/465/rcwf
The Prize fund is £260 and that means 1st prize will be £182, 2nd £52 and third £26. The funds raised for the Rotary Club will exceed £300 since there have been a few kind donations.
Thank you for your continued support, I hope that you enjoyed the competition.