Toiletry bags for the NNUH
We have co-ordinated the creation of individual bags containing toiletries for visitors to the hospital unexpectedly having to stay overnight.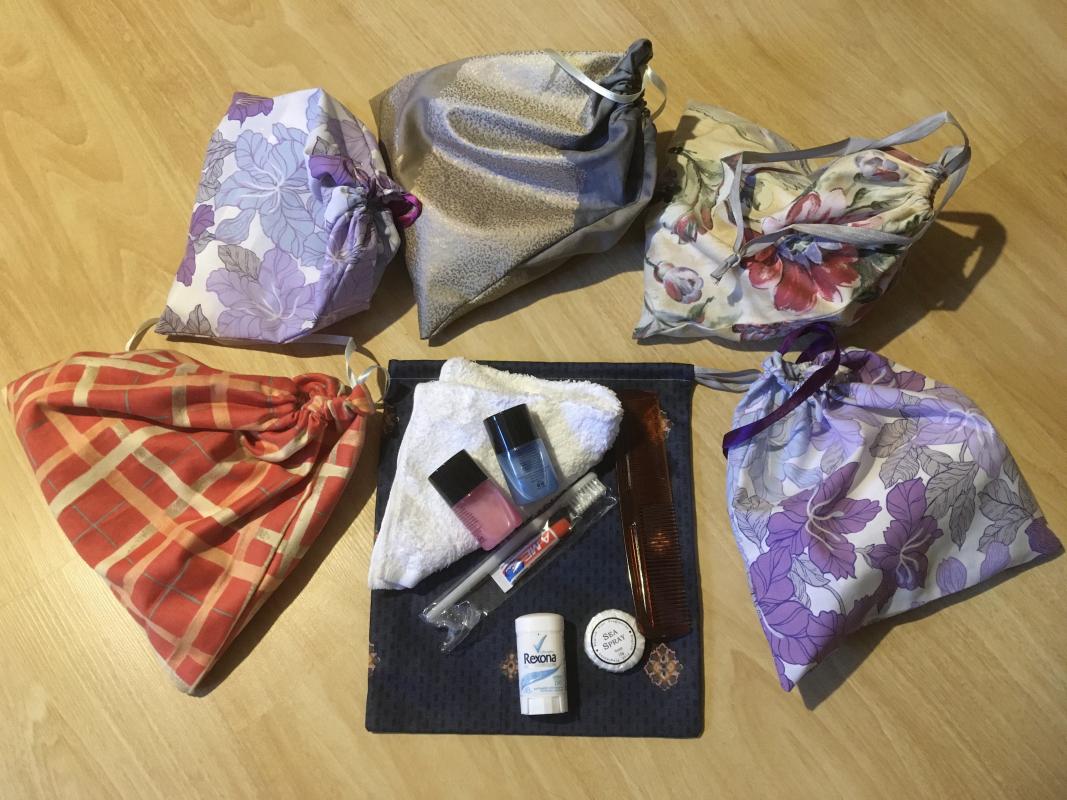 Last year we donated a bed to Norfolk and Norwich University Hospital Charity, for use by relatives of seriously ill patients who needed to stay overnight at short notice. Whilst speaking to staff at the hospital, we were advised that there was another need, namely for toiletry bags to be used by relatives of patients who unexpectedly needed to stay overnight at the hospital to be with loved ones. Often relatives would be unprepared for this, lacking basic toiletries until other family or friends could bring these to them.
One of our members, David Watkins undertook to co-ordinate a project to assist with this need. He supervised the purchase of basic essentials such as comb, soap, flannel, anti-perspirant, toothbrush and toothpaste etc. He then arranged for linen draw-string bags to be made by a group of ladies who inevitably became known as 'The Bag Ladies'.
To date we have delivered almost 200 bags to the Hospital, with a further delivery scheduled for 2021.
Each delivery of toiletry bags has been accompanied by boxes of biscuits for the nurses' staff room.