Give us your old wheel chairs and other mobility Products
We will collect and recycle your old unused wheel chairs and other mobility products for reuse in Africa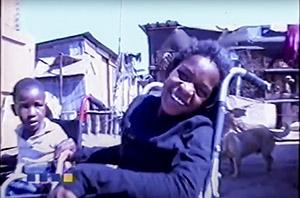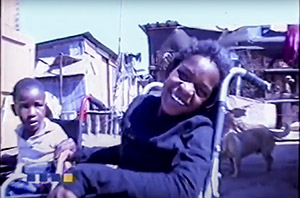 Do you have any old, personally owned, mobility aids?
Wheelchairs, Zimmers, buggies, and crutches are being collected by us and sent to Southern Africa where they are repaired/ re-cycled and issued, through Rotary, to the people in need at no charge.
We are not allowed to collect NHS provided equipment from you, that must be returned by you to the NHS.
To make initial contact and register items to donate for collection by us please click the button and complete the form.
This Rotary project has been run, at the UK end, by Rushmoor Rotary Club (Farnborough, Aldershot) since 1992 and has so far sent over 38,000 wheelchairs to South Africa. The operation in South Africa is run by the members of the Northcliff Rotary Club in Johannesburg.
The major part of the costs of shipping and repair are funded by the South African end of the operation via sponsorship.
For more history about the project see this link to the Rushmoor Rotary webpage on Freewheeling and much more about the recipients on the Northcliff Rotary Club's website