Opportunity Walks 2008 (Supporters & Sponsors)
Wed, Sep 10th 2008 at 12:00 am - 2:00 am
A thank you to our Supporters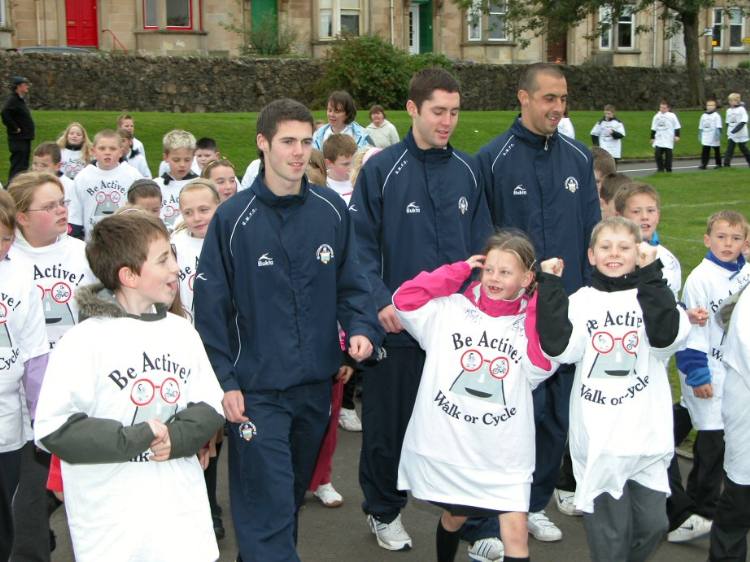 Opportunity Walks 2008
Supporters and Sponsors
Opportunity Walks 2008 has received sponsorship and support from a wide range of local business and Organisations both public and private. The Rotary Club of Gourock wishes thank and recognise those that gave support because it was only with you that the day turned out to be a great success. In particular the assistance given by the members of the Rotary Club of Greenock was greatly appreciated.
This event was a sponsored charity walk by the primary school children to raise funs for the development of children's facilities in the proposed new Greenock Arts Center. The event has raised significant funding to help develop children's facilities in the new center. This sponsored walk in the Battery Park received the support of over 900 primary 6 school children from local Inverclyde schools.
The sponsors included :-
IBM Barry McGuigan
National Semiconductor Gemma McEwan
T-Mobile Debbie Rodgers
Funworld Douglas Brands, Sharon Murdoch
Morton Football Club Alan McManus, Dave McGregor and Liam Kerrigan
Glens Coaches George Bryce
Pride O' The Clyde Coaches George Findlay
Scottish Travel Robert Wilson
JJ's Coaches Jim Perry
McGills Buses Bert Hendry
Supporting the Event Included :-
Scottish Minister Minister for Europe, External Affairs and Culture
Linda Fabiani MSP
Inverclyde Council Depute Provost Charlie McCallum
The Greenock Arts Guild John Phillips, Elliott McKelvie, Brian Gavin
Strathclyde Police Inspector Charlie Paul
Greater Glasgow & Scott Bryson
Clyde Public Health
Caledon Jamie MacDougall, Ivan Sharpe and Alan Beck
Inverclyde Leisure Jim Lyons
Active Schools Several individuals were involved and gave support.
Music For Youth Several individuals were involved and gave support.