Rotary matters 12/12./21
Our recent club meetings have generally been well attended, though quite a few members have because of Covid concerns chosen to attend by Zoom.
Recently our Assistant district Governor Julien Brown Zoomed in from Germany and one of our own members managed to join us from his hospital bed in ARI. Fortunately Howard Hughes is now back home. His illness was not Covid related.
Members were pleased to hear that Uryside School and our club had been rewarded for their work in tree planting at the school and that it had been uploaded to the Queen's Green Canopy. A first for the school and the club. No doubt we'll need to redouble our tree planting efforts following the devastation caused by Storm Arwen.
Members of the club have been out and about in the community delivering Chocolate Santas to the Children at St Andrews School as we did last year in the middle of Covid restrictions. They were so well received that Santa himself came along to help, though he could only talk to the children through a glass screen at reception because even he was not allowed to enter. Santa could not meet the children directly to hand out the chocolate Santas but he left his gifts at reception along with a few extra for the staff, wishing all the pupils and staff a very merry Christmas and a happy new year.
Members also enjoyed helping out at Inverurie events with their incredible Reindeer Parade. The streets were lined up with so many people and the wee ones faces were all lit up.
Covid rules permitting we hope at our next meeting to celebrate by having a get together with our wives/husbands/partners for a Christmas meal in the KA where we have met regularly and have been well looked after since 1953.
Peter Donaldson 12/12/21
Rotary Matters 16th November 2021
The Rotary club of Inverurie no longer has weekly meetings. We now meet twice per month as a club . This is all part of a "modernisation" process of various initiatives helping us to attract new members That said it doesn't mean we spend less time helping in our community. A number of members have been very busy indeed doing just that….
301 shoeboxes were collected from local schools,Facebook followers and club members and with hundreds of others from other Rotary clubs are now on their way to help and surprise poorer children in Eastern Europe at Christmastime.
We also help out locally. Club members kitted out in their wellies, carrying spades assisted the schoolchildren at Uryside school and planted over 300 sapling trees to provide a shelter belt. These trees as they grow will provide a welcome windbreak in a pretty windswept location in the Ury valley. Not only that, the project will be registered to be part of the Queen's Green Canopy which is a unique tree planting initiative created to mark Her Majesty's Platinum Jubilee in 2022.
A day later Club members really appreciated thank you cards and messages received from the pupils.
Our club will shortly be helping at Kellands school where this year we'll help the children plant many purple crocuses. When children across the world received their polio vaccine their little finger was dipped into purple dye. These purple crocuses symbolise that as well as raising money to meet this 30 year plus challenge. Despite enormous efforts only two countries still harbour the wild polio virus, Afghanistan and Pakistan. The only reason for this is that Doctors, paramedics and nurses are murdered by terrorists in these countries and their own children are still dying!
Polio used to be very serious even in this country, now eliminated but many children died or were paralysed. One famous author and notable cook Mary Berry still suffers from a paralysed left hand as a result of contracting polio as a child.
The fight to eliminate polio globally has been one of Rotary International's biggest and still ongoing challenges. Rotary is greatly assisted in that for every dollar raised the Bill and Melinda Gates foundation contributes two dollars.(Bill gates is the founder and owner of Microsoft, the giant computer tech company).
Our club had the privilege of being asked to lay a wreath at the Inverurie Memorial on Armistice Sunday. President Bill Duncan did the honours alongside many others from the Armed services and our local community. The march from St Andrew's church was led by the Inverurie pipe band, The Royal British legion and supported by numerous youth organisations who also performed their duties admirably.
At our latest meeting we had on a similar theme Duncan Burnett creator of "Lest we we forget" at Aberdeen's Art gallery. Members were looking forward to this award winning presentation but the gremlins of technology got in the way and despite 40 minutes of trying and substituting computers Duncan's talk had to be abandoned . Duncan promised to return early in the New Year.
Peter Donaldson
16th November 2021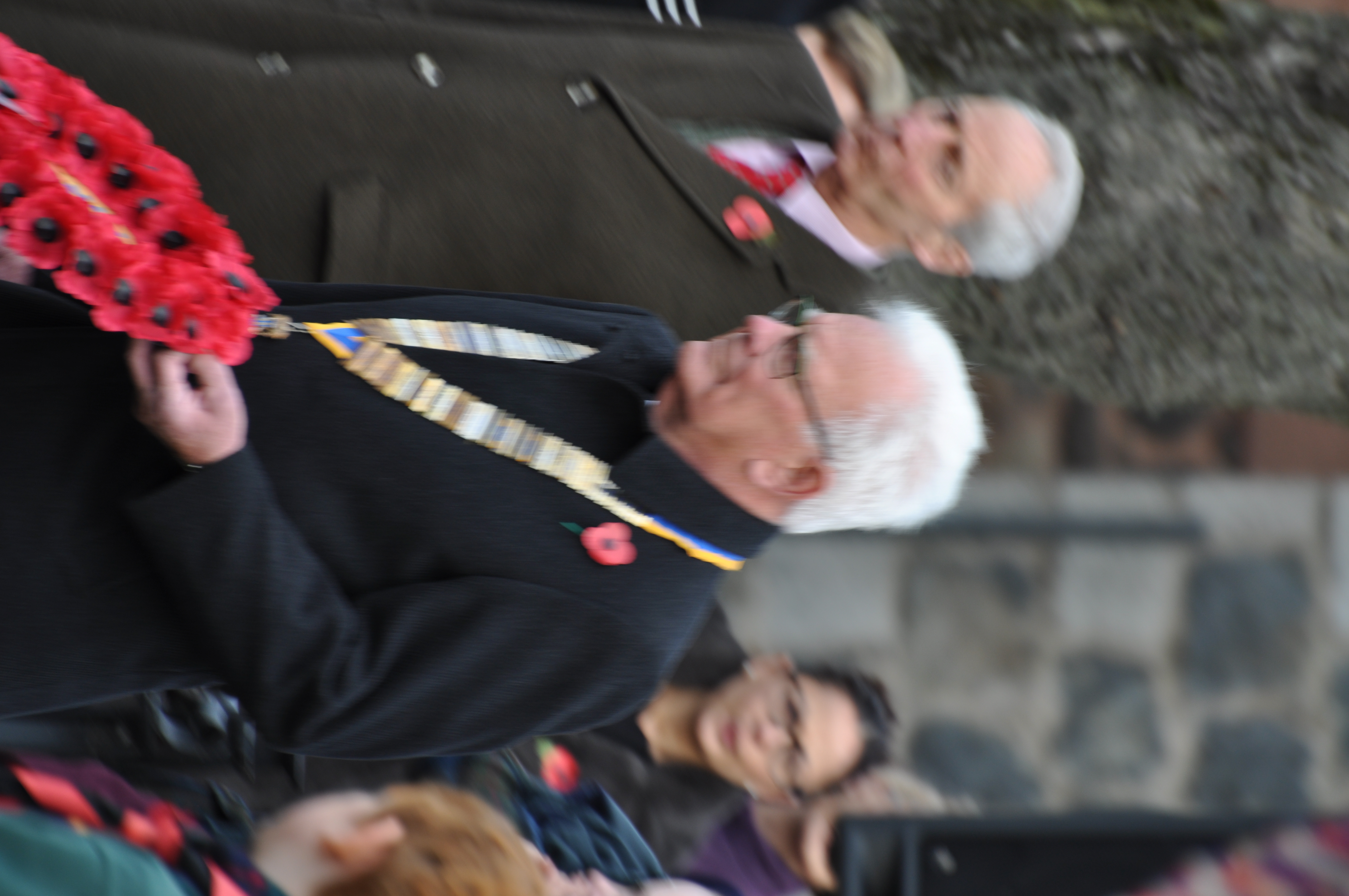 Rotary Matters 2nd November 2021
We were a bit thin on the ground tonight, only 17 members present plus one member on zoom as tonight was a trial for hybrid meetings and one member was serving as the guinea pig. There is still concern over Covid and a number of members need to self isolate.
Members have been busy nevertheless and were signing up for the big car raffle at the Bon Accord centre . Our slots are on the 8th and 18th of the month.
It has also been a long term in the planning but on this coming Thursday and Friday we will be helping the children at Uryside Primary School to plant a shelter belt of trees to protect their school garden, an idea proposed some time ago by our own well kent gardening expert Jim McColl. Members were advised to bring their wellies and a spade!
Jim McColl also happened to be our speaker for the evening. His topic was all about preparing your garden for winter.
Before offering his expert advice and guidance Jim told us about an important horticultural event due next year, Great Britains plant diversity and the effect of climate change. "Plants underpin our environment and our wellbeing!"
Jim pointed out how as the climate warms up plant diseases are creeping northwards and we should be cautious when buying new plants, asking "where do they originate from". One example is the devastating Ash dieback which has left areas that once were plentiful with these trees and are now devoid of them.
Jims talk, laced with humour and stories of his early adventures as a young gardener moved on to how we look after our gardens during the winter. We should collect all fallen leaves,
chop them up well or shred them as they make excellent compost, and better for the planet than peat. A well made compost heap can generate enough heat in the middle to "bile an egg". Scour oot yer greenhouses and clean your equipment so as to avoid diseases and pests.
Jim as always filled his talk with wee snippets on his long and illustrious career. Members after the vote of thanks by John Nicol gave Jim a well earned round of applause.
Peter Donaldson
2nd November 2021
Rotary matters 19th October 2021
From "Flora to Virgin"
Rotary members were tonight treated to a truly inspirational talk from Neil Skene. Neil is totally blind, and joined us as our speaker with his companion a bonny black lab Poppy.
Accompanied by a slide presentation Neil initially spoke about competing in 2 London marathons 22 years apart, the second just 2 weeks ago.
The crowd carries you on explained Neil, but his second run was not as good as the first, probably he ex[plained as his legs were 22 years older but when frequently asked what he as a runner thought about during these testing runs he explained, that back then he was a single man but now is happily married with a daughter so they were some of the high points in his mind.
There were some low points but Neil somehow at that point in his talk glossed over these and casually mentioned that 7 years ago he climbed Kilimanjaro, which modestly he remarked was a wee bit bigger than Bennachie!
This was a well organised climb by Neil and raised significant funds for charity. Again modestly Neil concentrated on and praised his friend Leona as being truly inspirational. Leona is both blind and deaf, needing two interpreters to guide her on the climb.
This girl has fantastic mental strength and her only support was through sign language.
There were some interesting anecdotes told. Arriving in the Masai village below Kilimanjaro
They were greeted by the women of the village and made so welcome all in traditional dress. The village chieftain however sported a large gold Rolex watch which seemed a bit incongruous.
The climb took 6 days up and 2 days to come down and they were only allowed 15 minutes on the top. The last leg is done in the dark so that the ground covered in snow is frozen and safer for walking . The sunrise is spectacular. Always heartened during the climb and descent by native porters who sing constant "pulley, Pulley" meaning slowly slowly. A necessary and welcome tactic as at 20,000 feet the oxygen levels are low. Getting down faster is necessary to avoid altitude sickness.
For such a remarkable man he had experienced some low points in his life between marathons. Neil had been a very successful charity fund raiser but admitted despite a healthy lifestyle (he walks around 5-7 miles every day), he suffered a breakdown, was a year off work and eventually had to take early retirement.
For a man who likes to challenge himself his next campaign is to tackle mental health in the workplace. Rotarians are sure he will make a success of this. Neil finally gave members a good look at his marathon medal, in braille.
This inspirational man was given a glowing vote of thanks by Past President Joe McDowall.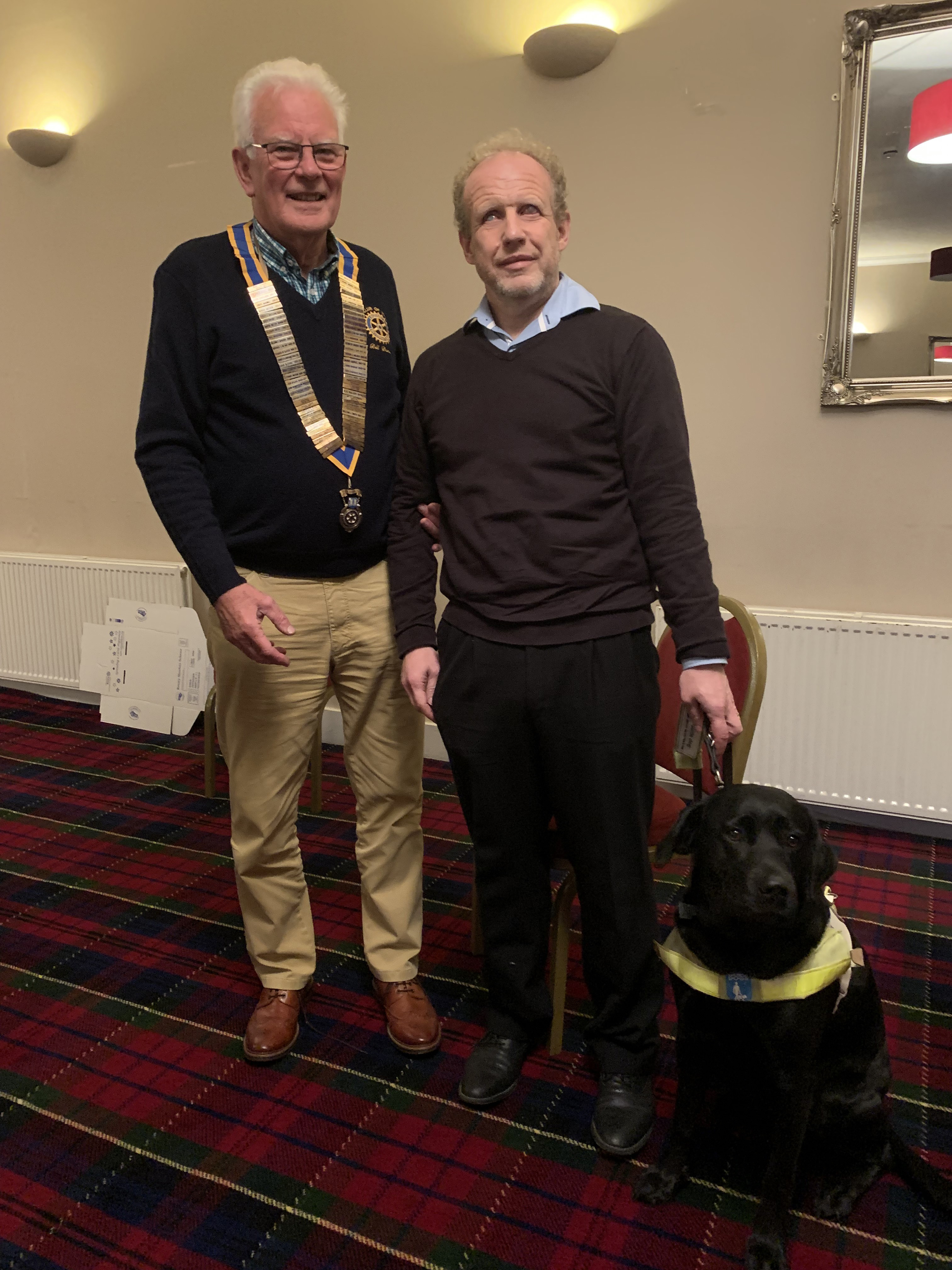 Peter Donaldson
Rotary Matters 5th October 2021
Covid worries and torrential rain kept our numbers down at this weeks meeting of the Inverurie Rotary club.
Members were treated, in more ways than one as Fiona Allan , Director of the Inverurie Fly Cup brought along some very fine pieces , shortbread and cakes to sample the Fly cups wares.
As well as these sweet treats Fiona gave members an excellent slide show presentation on the history and current state of fly cup.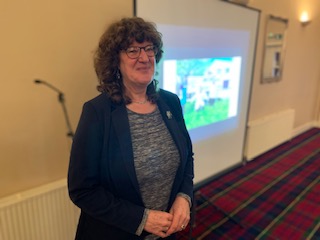 Our speaker Fiona Allan
Fiona has been with Fly cup for 15 years but the training organisation for those with learning difficulties started 21 years ago in the Harlaw centre. The Fly cup gives its trainees choices depending upon what they want to do. Some want skills to enter the job market while others stay, some for 14-15 years. Fly Cup is a registered charity and is now also an accredited learning centre for SVQS and other similar training bodies.
The bakery is a core function supplying the cafe, and retail outlets in the area.Takeaways from the cafe and outside catering is also undertaken. Recently they successfully did the entire catering for a large wedding.
Like many other organisations they were hit badly by Covid and had to send trainees home, even regrettably making some redundant. What kept the them alive was making and delivering "afternoon teas "and chilled meals. Last Christmas they delivered 450 meals to disadvantaged and homeless people in Aberdeenshire. A foray into Celebration cakes for birthdays also helped . Currently Fly cup are rebuilding after Covid and have introduced customer delight feedback cards which forms part of a staff star maker programme.
Before Covid there were 41 trainees now only 29 but others will be coming through soon.
As a charity trainees are funded by the local Authority's Social Work organisation. There are other ways to support Fly cup , by volunteering , fundraising or more enjoyably by using their excellent facilities while enjoying their first class cakes, shortbread and full meals. Rotarians tonight can certainly vouch for that and few fine pieces were left!
Peter Donaldson
5th October 2021
Rotary news 30th September
The rotary club of inverurie like many others now meets face to face twice per month. That doesn't mean that we stop doing things for our community and internationally. Here are some of the things
the club has been doing:-
** Donation to help disabled in Uganda *** (24th September 2021)
Over the years we have supported the St Kizito Schools and Community Uganda Charity which was set up in 2007 after a visit to Inverurie by a Ugandan Priest Father Gerald Wamala. We helped them refurbish a primary school and most recently a health clinic in Mulajje parish serving the whole area.
The Country still in lockdown and with no vaccinations in the rural areas the situation is dire. Unfortunately, the poverty situation is so bad in Monde that deaths from starvation are greater than those from Covid 19. The St Kizito Charity is already supporting the provision of meals to approximately 400 poor and old people.
Following an urgent appeal from Father Gerald, we have donated £300 to assist with the welfare of 12 poor and disabled people in the parish. He will use the funds to help form them into a group of self help and support each other as there is no financial help from the Government.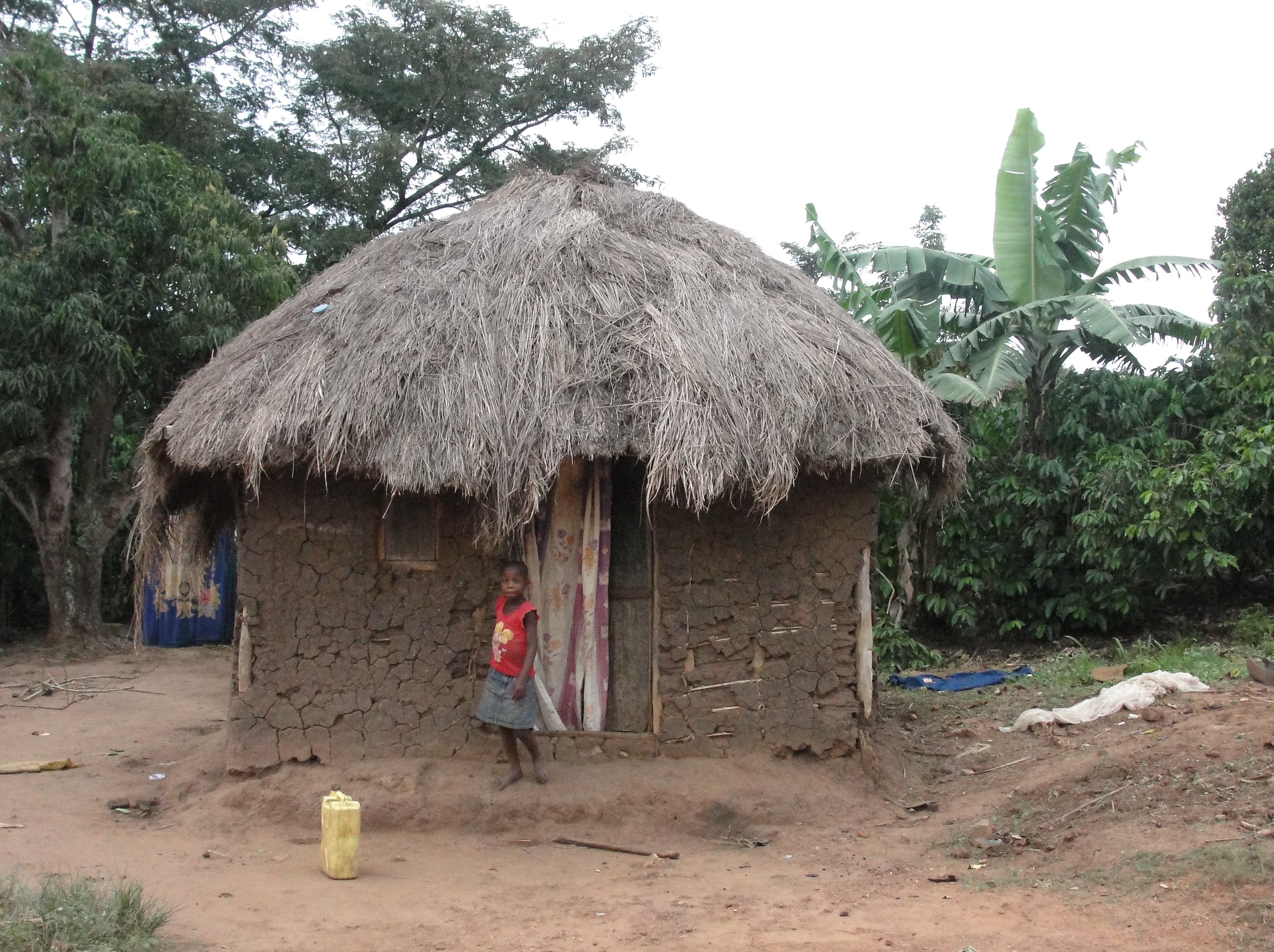 Saturday saw Inverurie volunteers out and about both litter picking in and around Strathburn Park and selling raffle tickets for Charlie House in the Bon Accord Centre.
We collected a fair few unusual litter items such as a rusty wheelbarrow body, part of a Tesla immersion heater, some traffic cones and an abandoned half-full recycle bin that was returned to its owners. One traffic cone was itself recycled when a public-spirited parent in the car park requested it so he could mark a pothole somewhere in Kemnay. But the prize for the most unusual find goes to our regular helpers Poppy and her family who rescued a young dinosaur!
You'll also see from the photos that after a litter-picking shift some of our volunteers joined other club members in the Bon Accord Centre to sell raffle tickets.
Our next scheduled litter-picking outing will be on 27th November when the weather might not be so pleasant but if you want to join us, please get in touch.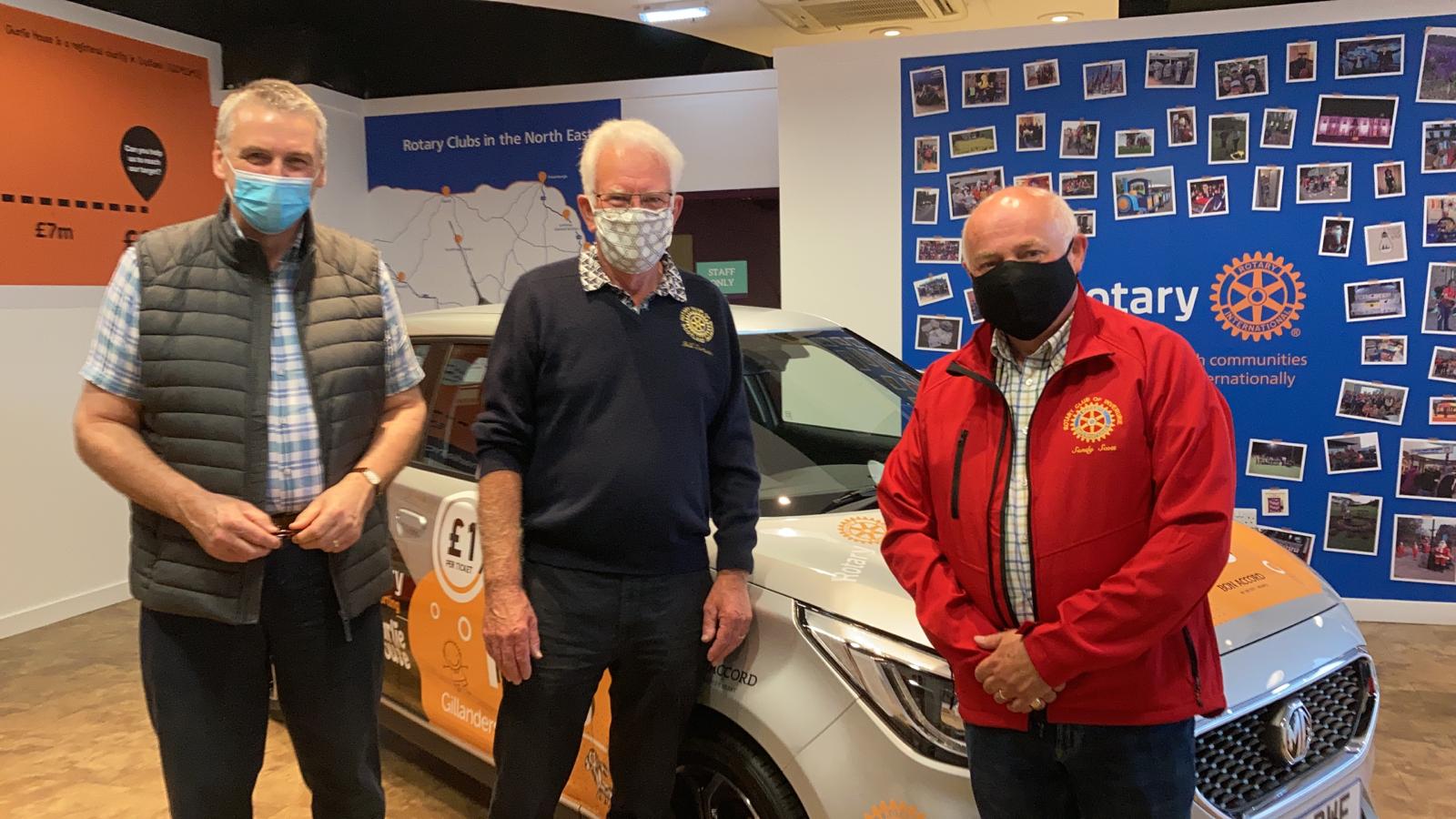 Rotary Matters 2/09/21
Rotary members were tonight in for a sweet treat. No birds and bees talk but only Bees.
Introduced to us by Ken Duguid was local lass Sonya MacPherson, "heid bummer" as she described herself, of the Kemnay Bee club.
Sonya kept everyone's attention by firstly showing a hive (no bees fortunately), but although true to tradition inside, it was made from polystyrene and a hard plastic. (Sonja's a modern lass!
Members were taken step by step through a beekeeping year starting in February when the the queen bee and worker bees are huddled tightly together . Bees manage the cold but hate damp conditions. They can self generate enough warmth to maintain a temperature of 30-34 degrees in their cluster.
In late February and March when snowdrops and aconites are in flower bees are out and about searching out a wide variety of pollen which they need to stay healthy.
Beekeepers generally at this time have their first look inside the hive since October working from the back of the hive to avoid disturbing the bees and being stung!. Beekeepers look for and check on the queen , and larvae. There can be up to 60-70 thousand bees in a colony.
Sonya then demonstrated how combs a re removed, explaining that bees make more than honey, beeswax, and bee glue .The queen eats only Royal Jelly made for her by the workers that surround her.
Bees spend first 3 weeks of their lives in the hive, after that they forage until they die , basically they work themselves to death.
After they collect nectar it is mixed in the bee's stomach with an enzyme they produce and then regurgitate it as honey on return to the hive.
Their food store (honey)is kept above the brood nest. Honey is harvested in August but beekeepers having removed the food have to replace it with a sugar solution and fondant.
The whole talk was fascinating and members were informed of the hundreds of our food plants that depend on bees. Unfortunately wild bee colonies have virtually disappeared due to the Varroa virus and their mites which has decimated them .So much now depends on Beekeepers and their hives to ensure pollination of our food crops.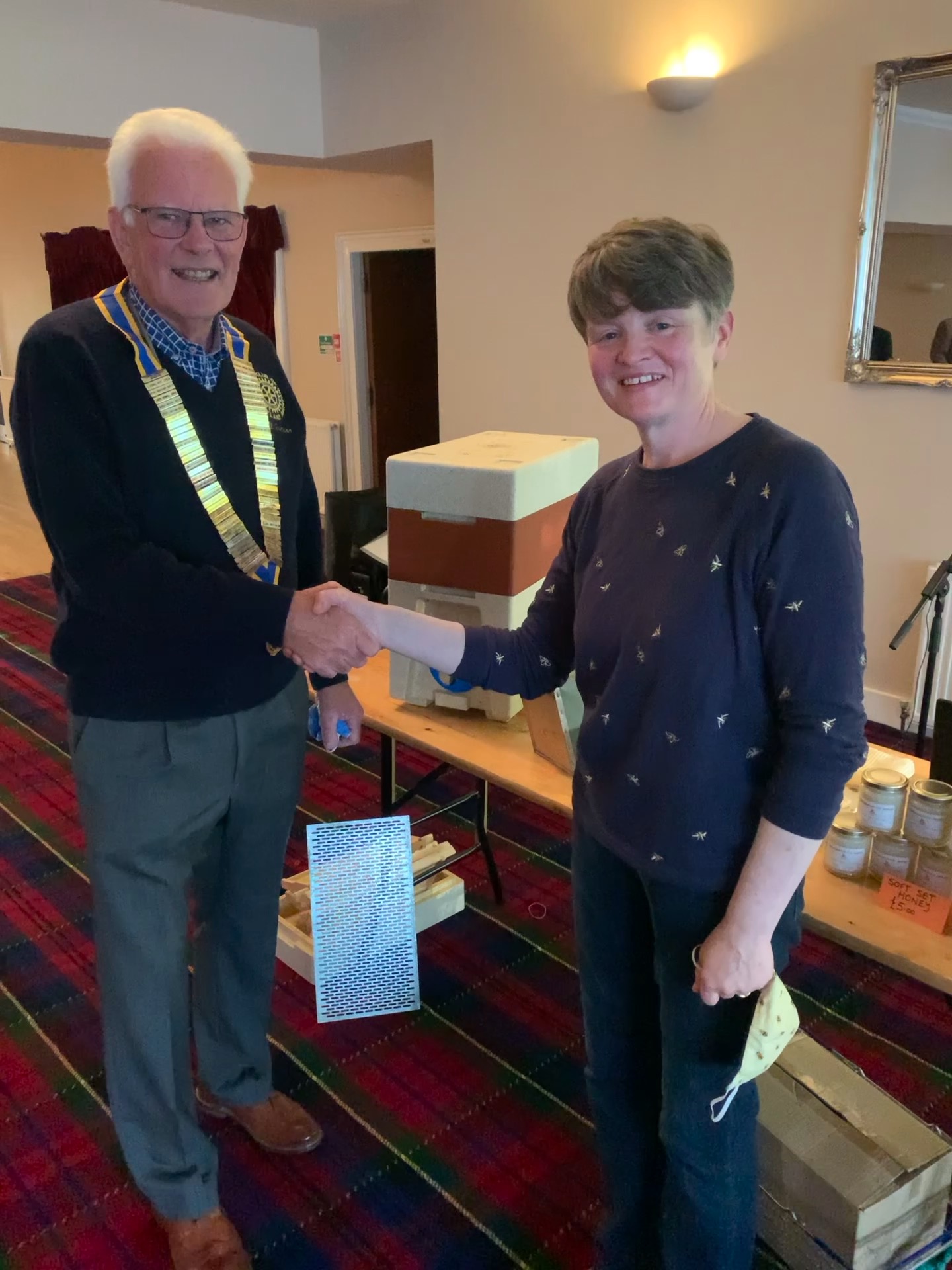 President Bil and Sonya
Members had plenty of question for Sonja which she gave full answers to and even advised a prospective Rotarian beekeeper who is thinking of starting up a hive on his Mens Shed allotment.
An excellent vote of thanks was given by Past President Kay Diack.
Members then were informed of upcoming events where we'll be involved ,such as the litter pick with the Community Council on Saturday 26th September and the shoe box collection also due by the end of this month, so they can be transported to eastern Europe to help mainly needy children.
Although we were down in numbers attaending. tonight Rotarians enjoyed being back at face to face meetings.
Peter Donaldson
21/09/21
Rotary Matters wc 7th September 2021
It was a fairly quiet evening tonight at the KA. This was our second real face to face meting but this time it was members only' but it was an opportunity for members who were able to attend to enjoy their meal and have a good natter. No speaker and little business.
A gret opportunity to catch up with old friends, something we've all missed in the last 18 months.
Last week partners were present for a social evening but it was our first face to face meeting in The KA for 18 months.
Our president Bill Duncan was delighted to present to our immediate Past president Kay Diack a Rotary citation award "for helping Rotary to open opportunities in the lives of people all over the world" The award covered Kay's period as President, something she had targeted during her term of office. Many of the club's activities and charitable donations have been previously reported, including contributions by all members.
Kay graciously accepted the award on behalf of her team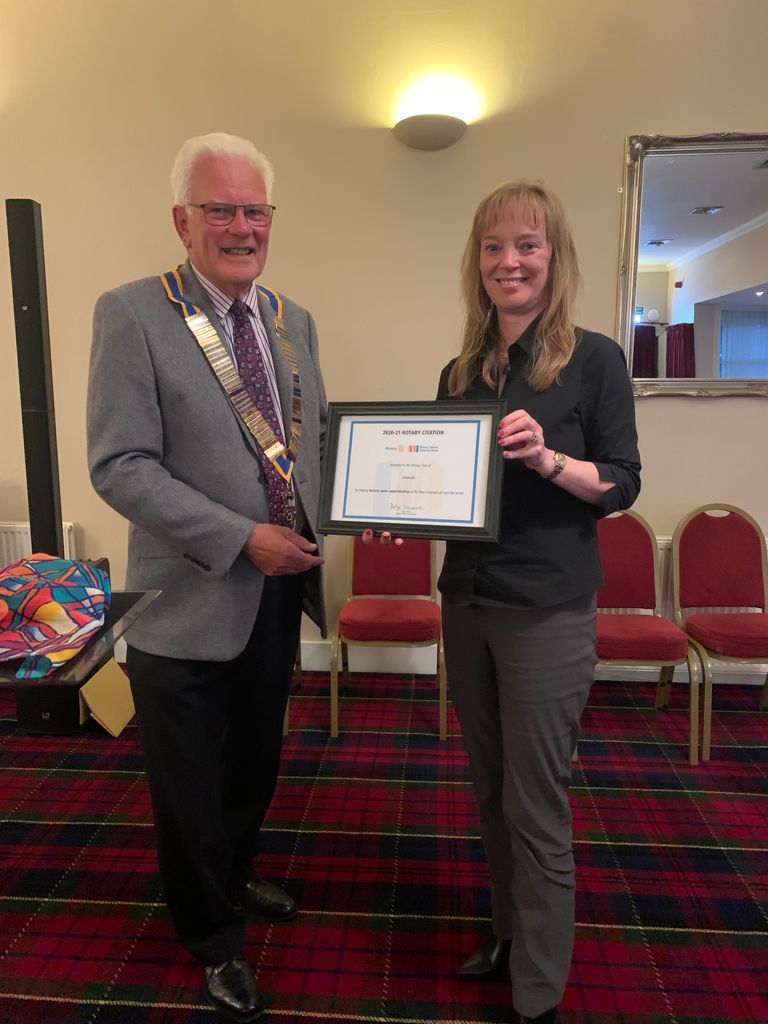 That evening continued after the meal with more great experiences . JG Ross got us off to a fine start with a few of his finest humorous stories . Howard Hughes then acted as MC starting off with a musical quiz.
Top of the Bill was was Monymusk magician Neil McArthur who enthralled and bamboozled all of us with his prestidigitation (conjuring). No sawing of the ladies in half but many in the company were involved and Judy Whyte was still scratching her heading puzzlement as she delivered a heartfelt vote of thanks .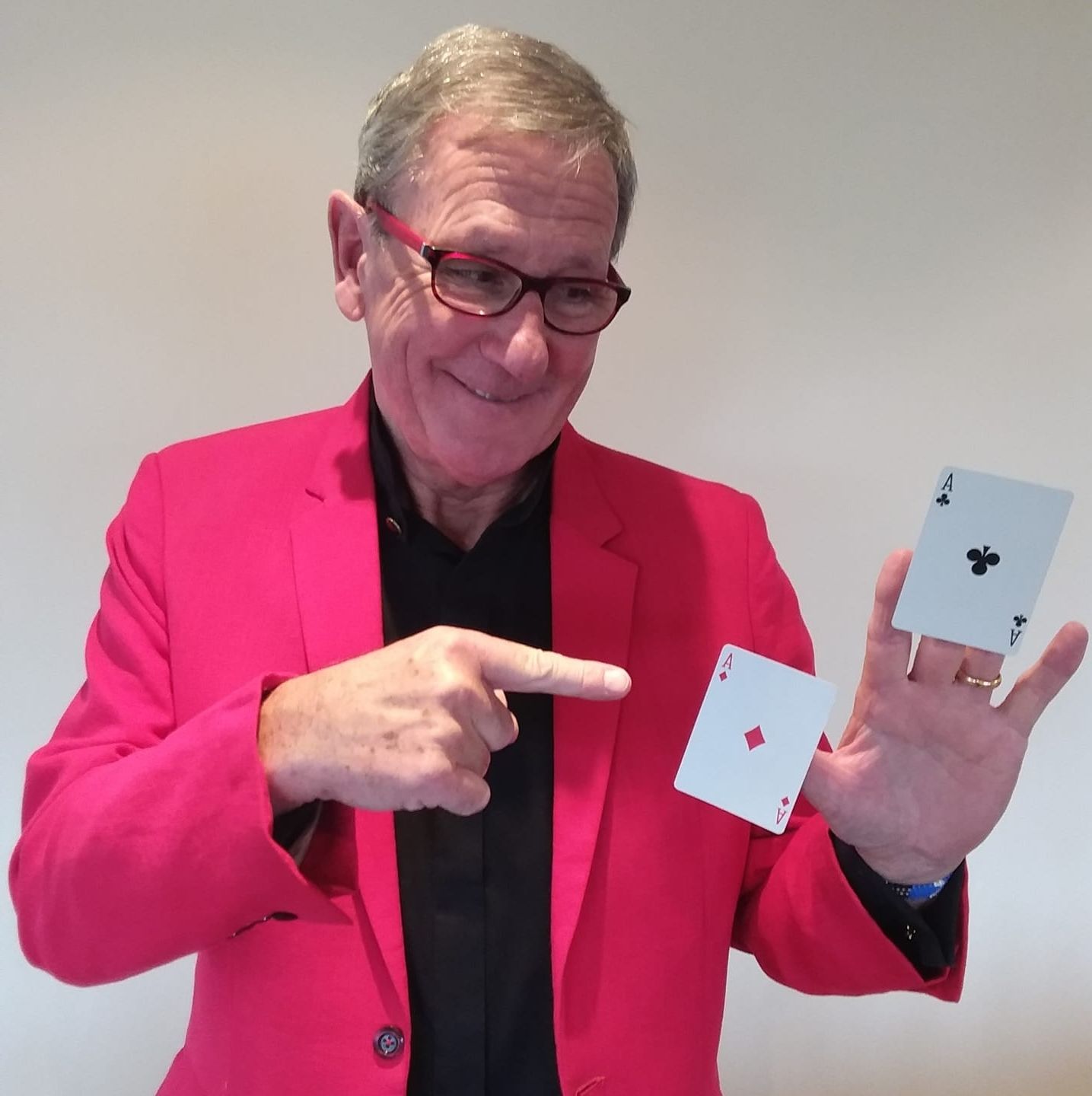 An important addendum.....
HOWARD HUGHES WINS SCOTTISH ROTARY ANGLING CHAMPIONSHIP (9th September 2021)
In the first round in June, Inverurie Rotarian Howard finished in joint first place. But on Monday this week he left his fellow competitors floundering in his wake as he won the Harry Rankin Trophy for the third time (previously in 2016 and 2018).
Competing against 20 anglers from the Borders to Highland on Lake of Menteith, he came out top, in both legs. In the competition, boats with two fishers take to the water for 7 hours. One fisher selects the section of Lake in the morning, with the other taking the afternoon session. In June Howard says: "It was so hot overhead, and the water being warm, the fish were deep down". This week, with the cooler conditions he fished the surface layers and finished with ten fish - well clear of the second in the competition. Howard's catch was a colossal 28lbs weight of fish to the runner ups total of 16lbs.

Congratulations Howard!!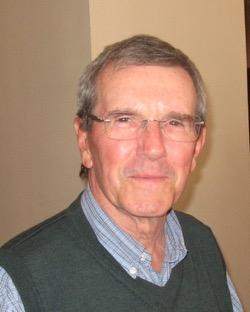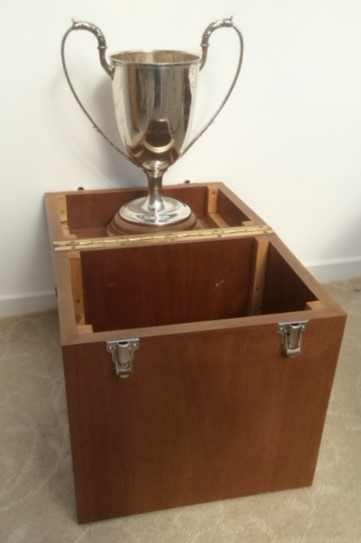 The Harry Rankin trophy
Rotary matters 17th August 2021
There was a good turnout of 23 Rotarians for our meeting on Tuesday night. Now that we only meet twice in the month doesn't mean that we don't continue our involvement in the community. Members heard that we are going ahead with our youth competitions. Schools will be contacted very soon, and that our litter picking efforts will continue every 2 months assisting the Community Association. Members also heard that we can soon return to face-to-face meetings at the Kintore Arms Hotel and will do so for a special event on 31st August. As a club we'll be assisting on 28th November when the Christmas lights are switched on. In Inverurie. Lots to look forward to.
Most of learned to our surprise that one of our senior members had collapsed at home, falling breaking his leg. Because of the pressure on the NHS and emergencies plus his own health he had to wait for some time for surgery. He is now recovering well and will soon be transferred to Inverurie hospital where he'll recuperate for some weeks.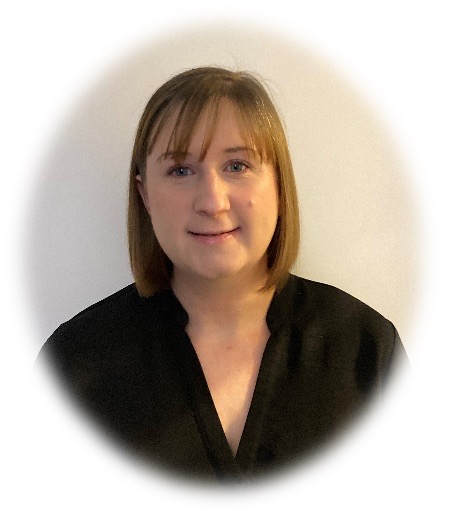 Aimee Maitland tonights speaker
Secretary Dorothy introduced our speaker, Aimee Maitland an employer School coordinator for Developing the Young Workforce (DYW). Aimee works with both Inverurie and Alford Academies and in due course with St Andrews School. Aimee will develop and implement a programme of employer engagement aimed at increasing pupil's career awareness to ensure they can move into a sustained positive destination acting effectively as a link between employers and the schools.
Aimee brought years of industry experience developing apprenticeships and career programmes to this post, and while relatively recent in her new role has already started working with Inverurie Academy on a DYW plan, arranging career talks, mock interviews and mentoring programmes where she will act as the main point of contact.
Five main employer asks were shown, though not all are required to be met. Also, a young person's guarantee has been introduced by government covering employment experience training, apprenticeships.
Levels of employer involvement were detailed and were impressive particularly how employers could become involved.
All in all it was an impressive presentation expertly given as it highlighted the need for schools and employers to work together for the future sustainability and innovation of their businesses
J G Ross one of the major employers in this area gave an excellent Vote of thanks concurring with the need for employers and schools to work closely together for mutual benefits.
Peter Donaldson
17th August 2021
Rotary Matters 3rd August 2021
Drama surrounded the Rotary Club of Inverurie at our Tuesday Zoom meeting. A number of members, including yours truly suddenly found they had no internet connection, no SKY TV either. Apparently, a large number of SKY customers lost all their services until later in the evening.
Such is the adaptability of our members that later on when connection was resumed screenshots from those with other providers were soon sent so we could all catch up.
We were in for a treat as our speakers represented the The Gordon and Ena Baxter Foundation. Gordon and Ena Baxter travelled the world not only promoting the growth range of their products (Baxter's of Fochaber), but also promoting Scotland. Established some years ago the foundation Supports Education and training, promoting responsibility and opportunity for young people. It also supports, medical projects good health practice, good food making skills including Scots culinary traditions. Sports, the arts and conservation are also well supported. The Foundation aims to spend approx. £250k each year, and during the pandemic they have supported many smaller groups with donations of £500 aimed at helping the disadvantaged.
President Bill Duncan introduced our two speakers this evening, Margaret Stenton, a former President of Elgin Rotary, and a trustee of the Foundation and Sarah Rollo who is a representative of the Baxter's foundation. Sarah gave an excellent presentation, highlighting many local examples supported by the Foundation.
Among the local projects that have benefited are: - The fly Cup Catering, the Sand bothy at Balmedie, the Kemnay Bee keeping trust, The Suttie Centre and the rooftop garden both at ARI.
These are just a few of the numerous local organisations that have received support. A vote of thanks was given by John Nicol.
As there were a good fewer Rotarians able to attend because of the IT issues, plus those on holiday little business was discussed.
There will be an official opening of the Men's Shed on Saturday 7th August and one of our own members that well known raconteur J G Ross will be a key speaker.
Our litter pick with the community council members went well and will be repeated hopefully on a monthly basis.
Peter Donaldson
4th august 2021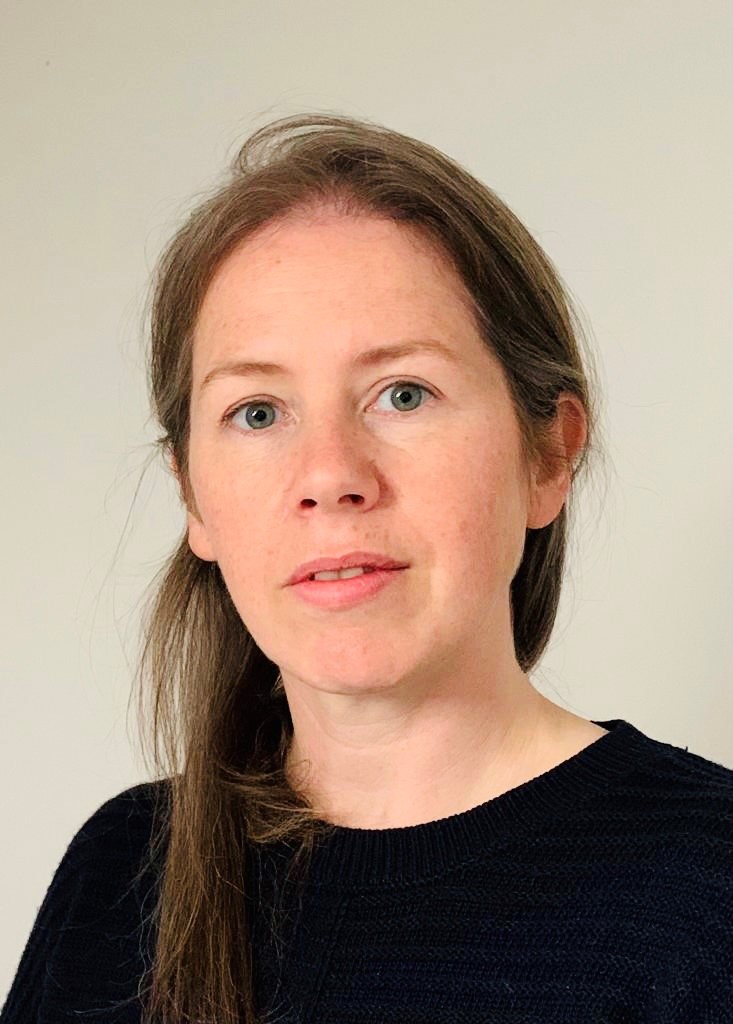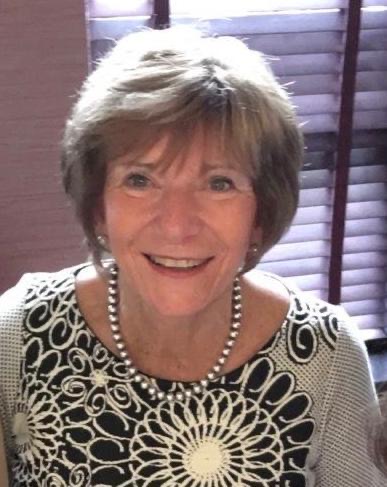 Our speakers Sarah Rollo above top and Margaret Stenton on 3rd August.
Rotary Matters w.c. 20th July
Our new session began this week. Normally over the last 50+ years the club would have a break during July. But big changes have happened, so instead of a few members meeting for a quiet supper and a blether in the KA we continued with a zoom meeting. As we are only meeting slightly later, twice a month for full club meetings it was decided that we would all meet so as to continue to keep in touch as it were over the holidays. Twenty-one Rotarians attended.
Our new president Bill Duncan opened the meeting and welcomed members to his first ordinary club meeting, albeit online. With the almost "return to normal" members were anxious to meet face to face again. Looking at sunburned faces he hoped we were all enjoying the good weather.
Our speaker introduced by Kay Diack our immediate Past President was Hayley Simpson from the Chest Heart and Stroke Association Scotland.
Hayley showed a very professional presentation outlining the work of her association where she is the fundraising manager for the north and northeast of Scotland.
She stressed that their motto "No life half lived." Everyone has the right to live life to the full. Strokes are the biggest source of disability and in Inverurie alone the group supports 80 people.
The Chest Heart & Stroke Assoc support patients in Hospital, when they return home and for the long term. When intensive support is no longer required, volunteers of whom there are 6000 make friendship/kindness calls. A number of these volunteers are ex patients themselves, so they know what it's like. It's made to be like part of a family, give confidence and even help sufferers get back to work.
Hayley pointed out that funding their work is expensive and because of Covid they lost some £250,000(raised by volunteers) and they were appealing to organisations and businesses for support. Having supported the local branches in the past our club will in due course consider this again and were pleased to note that funds given locally could be restricted to local use.
Members asked a good number of questions, and my predecessor Jim McColl gave an excellent vote of thanks to Hayley, commenting that Zoom had enabled us to enjoy a tremendous range of excellent presentations and Hayley's was up there with the best. He also said that yesterday he had lifted his first early tatties enjoying them today. Aye the gardener!
Some business was then discussed at our information to members session. Some 300 shoeboxes for delivery to disadvantaged kids would go out in the next few weeks, two boxes of crocuses to highlight ending Polio would be planted soon around the town. We'll be litter picking in the town in the next few weeks helping the Community Association, and finally all agreed we would be helping out in the Jubilee celebration s next year.
Peter Donaldson
20/07/2021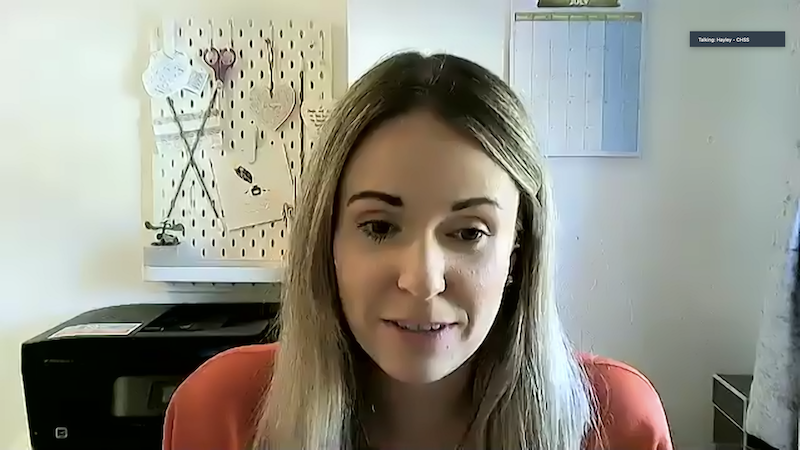 Rotary Matters from 4th July 2021
It's been a pretty eventful week for Rotary and it's still only Tuesday!
Sunday morning, was pretty dreich and misty, heavy rain had fallen during the night but a goodly number of Rotary members and their better halves turned out for a special tree planting event at the Mens Shed's allotments even though the haar was still thick. Some of our members had been out since before 7.00am helping with the hanging baskets as well as transporting them here from Pitscurry on Saturday.
Our outgoing President, Kay Diack explained that as well as remembering 3 of our late Rotary members Jack Hendry, Bill Murdoch and Pat Mitchell this would be the start of an orchard to remember all those who have passed away during covid, not just Rotarians, and those unsung heroes who helped everyone through the pandemic.
Sandy Scott who modestly describes himself as a gardener, (he was the head of Parks in Aberdeen until he recently retired), organised the event as part of Rotary's International "Thank you day."
Three apple trees were planted, one by Kay, one by Bill and one by Archie Peebles, Chairman of the mens shed .
There were some surprises in store as during the pandemic we have only been meeting on Zoom. Kay, Sandy and Bill had agreed that we would use the open air location to hand over the Rotary chains of office, so Kay after being transported to the planting site on an old fully restored Ferguson tractor called Elvis, owned by Graham Shepherd, transferred her Presidents chain to the incoming President Bill Duncan, who in turn handed his Vice Presidents chain to his successor, another well kent local lass Judy Whyte.
Formality was kept to a minimum and mostly were thank yous to the Mens shed who will care for the trees. No doubt Rotary will help in the future to increase the size of their orchard.
Getting her own back Kay organised that Bill be transported back to the site entrance on Elvis! (See pictures below).
Tuesday night was the scheduled handover meeting but as previously agreed by the club henceforth formality would be kept to a minimum . After Kays very full and impressive valedictory speech where we all agreed that she had had a very successful year. Kay laid out continuing future challenges for the club in the community,
Bill our new president then welcomed everyone especially his new team to his first meeting, thanking Kay and her team for all the hard work she had done under difficult circumstances while holding down a demanding full-time job coupled with considerable volunteering in the community.
Members then took time to reflect on the passing this week of our first lady member Cath Nash who became our first female president in 2008-9, having also served for 5 years as club treasurer.
Members then took time to view two excellent videos taken by Rotarian Jim Sommerville on Sunday at the allotment site, where those unable to attend could see the tree planting and the handover of regalia.
Now meeting every two weeks our next meeting (on Zoom )will take place on 20th July, our speaker then will be Haley Simpson of Chest Heart and Stroke Association Scotland.
Peter Donaldson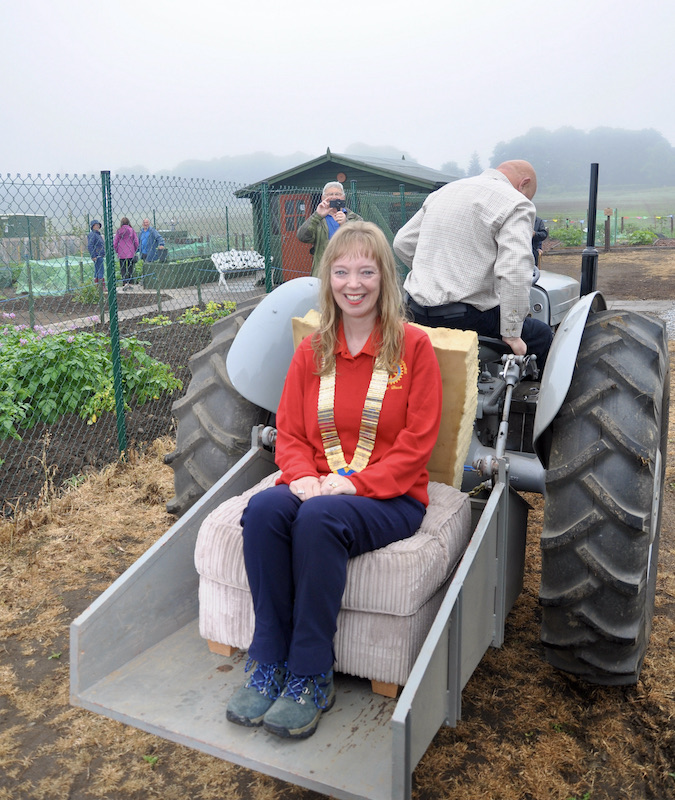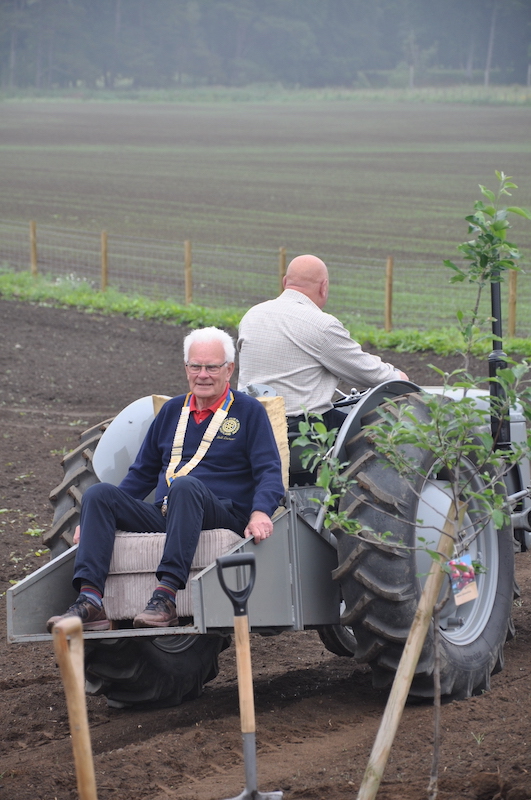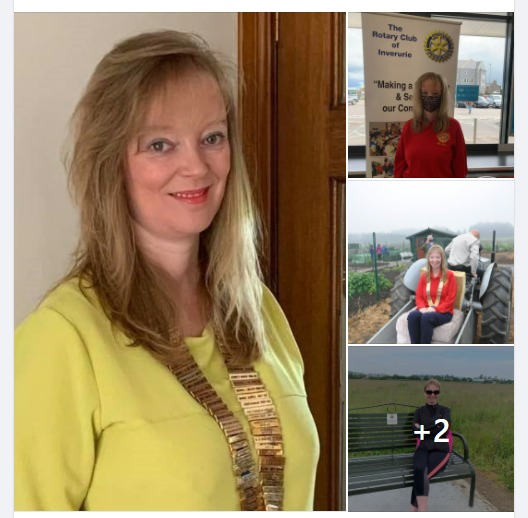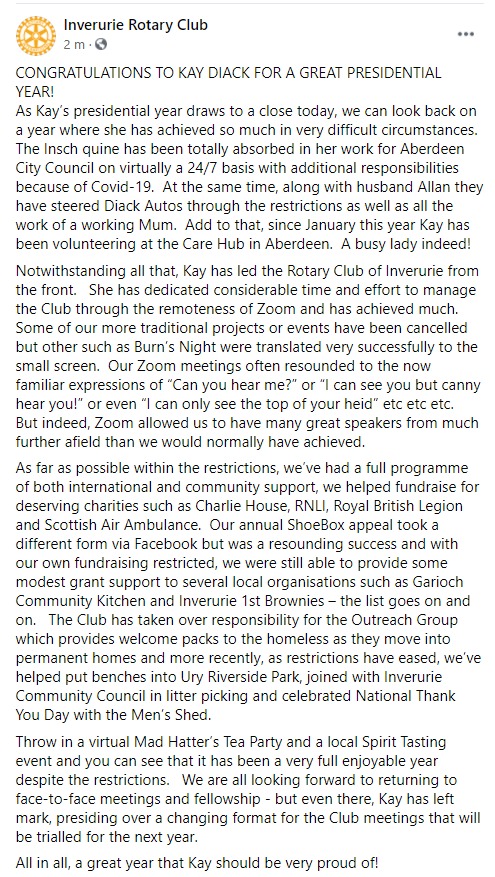 That's half the year gone already – doesn't time fly!?! The Rotary Year ended with this week's meeting! Our new President Bill Duncan will formally take his place at the top of the table next week. At this week's meeting members were invited to discuss the activity plans for the year 21/22 which had been circulated earlier and in turn, each committee Chair person was invited to answer members' questions. To begin with, current President Kay Diack invited members to attend a special ceremony to mark 'National Thank You Hour' to be held at the new Men's Shed Allotment site on Sunday 4 July. Three young apple trees will be planted, to commemorate all those who have been lost as a result of the pandemic and all the medical, care staff and volunteers who have worked so tirelessly to save lives. Our ceremony will also link very appropriately with memories of three outstanding members of the club who have passed away in recent times, namely Jack Henry, Bill Murdoch and Pat Mitchell.
On a rather different note, Sandy Scott was able to report that the Club's recent litter picking efforts in the town were highlighted with a superb picture in the recent edition of the 'Keep Scotland Beautiful' magazine. Well done Lads and Lassies – you did look very businesslike!
President -Elect Bill Duncan started the discussion period by highlighting some of the ideas to be tried and tested in our efforts to entice younger people to join our Rotary Club with the headline ethos 'Change Lives and Make a Difference'!. This included less formality and open meetings targetting younger people. We have also been challenged with the task of setting up a 'satellite' club over in Insch. Next up was Joe McDowall, chairman of the Admin. Committee, endorsing much of what the Chairman- Elect had said, introducing a new concept - the Hybrid Meeting! Eyebrows were raised but no further explanation was forthcoming (I think Joe's wee granddaughter tried to storm the ZOOM meeting at that point! Well, we are talking about recruiting younger people!!) Next up was John Nichol, our Foreign Affairs correspondent! Plans are to continue supporting our Uganda project, perhaps raising some funds with a Car Boot Sale later in the year – look out for that folks! Excitingly, perhaps also linking one of our local schools with the Uganda school we have featured from time to time.
At one point the system failed! What's to be done? Just wait another few seconds and we were back on stream with Jim Sommerville going over his committee's programme of events and projects including special Celebration Days, worthy causes to be supported, schools projects included . Next came report from the Events & Fundraising team headed by George Ross – the annual events like Burns Night, St Andrew's Night, Wags Dinner are all in the programme with a few outings for members, families and friends to enjoy each other's company – a theatre night perhaps, a visit to Peterhead Prison, no pressures, no fund-raising targets. It is going to be quite a year.
In addition to all that. To round off our proceedings, we welcomed our Assistant District Governor Julien Brown, with us from Germany where he is based at the moment. Julien was happy to endorse our programme for 21/22, adding a few tips here and there, but importantly, he will now be able to report back to the District Team that the Rotary Club of Inverurie is in good nick and raring to get started the new season with plans and projects to better the lives of the good people of Inverurie!
Jim McColl
Rotary Matters w.c. 21 June (21)
We had a busy evening on Tuesday last, started as usual by President Kay welcoming all including our guest speaker Councillor Alistair Forsyth from Turriff. Firstly,we had Rotarian Joe McDowall's report on a Rotary District get together he had attended on how to organise a Hybrid Meetings of the club – part of the planned 'way ahead'. Now, I have been dealing with hybrids (plants, of course) all my working life!. Results? Absolutely first class, very many of our favourite plants are hybrids BUT, some can be difficult to propagate! Moving on swiftly, the next report concerned our club involvement in the community Litter Pick on Saturday 21st – that proved to be a winner in more ways than one. Firstly, it proved to be a worthy exercise but secondly it was a chance to show Rotary at it's best to be seen working in and for the Community and the bonus? Doing what we have not be able to do for many months – physically enjoying being in each others' company – at a legal distance, of course!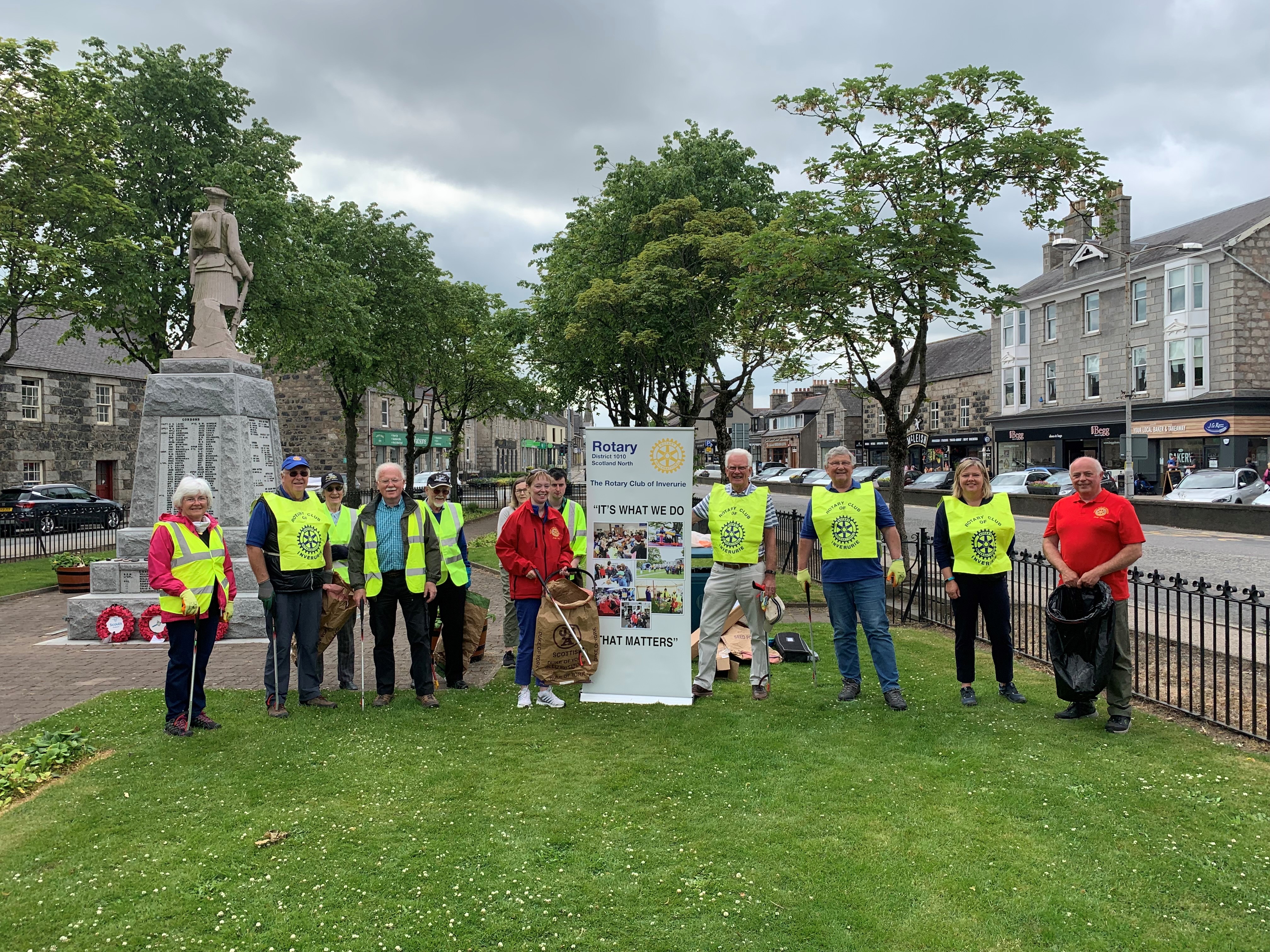 The good new stories didn't stop there! Those of you who walk in the Uryside Park will henceforth, be able to rest your weary legs. Taking a seat on either of two handsome benches, acquired, refurbished and located in the Park courtesy of Inverurie Rotary Club! On a personal level, JG Ross proudly announced that he is now a Great Grand Dad and Judy Whyte's middle son Archie qualified as a Lawyer, with 1st Class Honours. There was a wheen of others but that will do for now!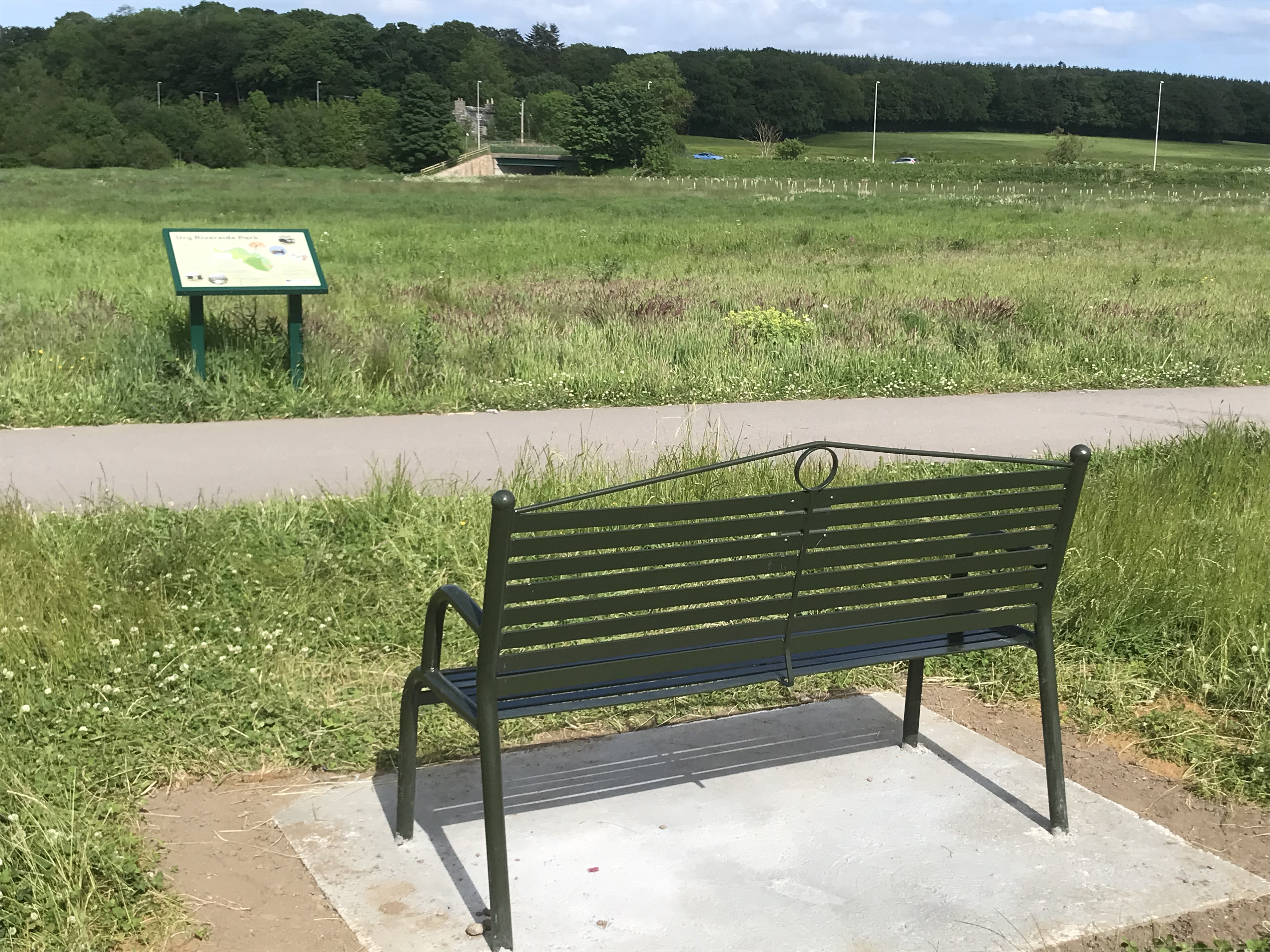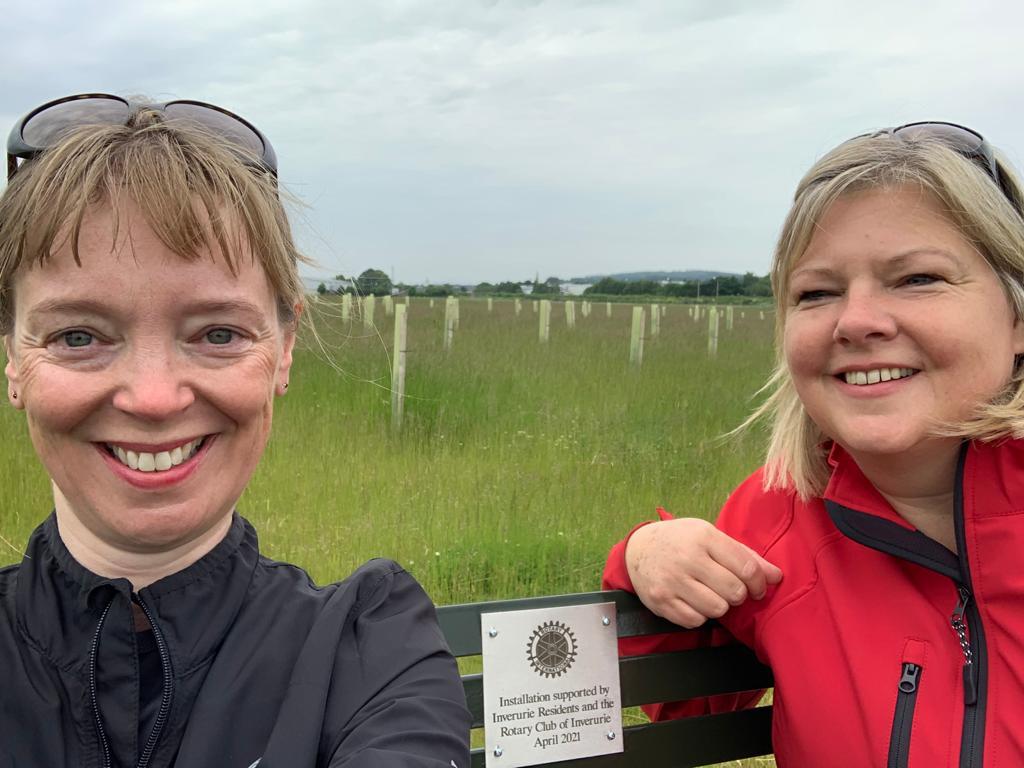 To our speaker, introduced by member Neill Baillie, all the way from Turriff was Councillor Alistair Forsyth. Backed up with some telling pictures, Alistair embarked on the story of his early life – it could have been written for the Adventure Comic (which some of our younger members may never have heard of)! As a youth, aged 15, Alistair joined up as a naval cadet and trained on HMS Dolphin. He travelled the world on a series of merchant ships, for example sailing between Canada and Japan carrying timber! BUT................Not satisfied, in 1971 he joined the Army and ended up serving in Northern Ireland during 'The Troubles'. He received injuries – burst eardrum and damaged elbow but he didn't give up!! As a result, he was switched to an intelligence research back-up team, becoming a Search Team Commander! Subsequently Alistair was awarded a Citation for his skilful leadership.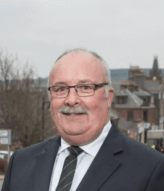 It was splendid tale, which generated several questions followed by a Vote of Thanks as ever ably offered by Rotarian Howard Hughes who had a wee tale to tell (as usual), reference the Northern Ireland situation. HH was born and brought up in Galloway and as a youngster, he could remember that, at the time of the Troubles, they received their television news from Belfast – not Glasgow!
So endeth another eventful weekly meeting of the Rotary Club of Inverurie. I say again we have had the most wonderful range of speakers over this period when physical meetings were locked down! Hopefully, when normality returns, hybrid meetings and all, we can maintain these standards!
Jim McColl
Rotary Matters w.c. 14 June (21)
This week's speaker at our regular club meeting was the Headmistress at Uryside School – Kim Dodd. Her description of life in a primary school over the last 18 months or thereby was a bit of an eye-opener and I venture to suggest, NOT what we expected!
Kim described the teaching experience during the 'Clovid-19' era as Virtual Learning! In general terms the period has been described regularly in the Press and Media with emphasis on the negative. Some parents are suffering, some youngsters are suffering too, that is accepted but many others have reacted positively, indeed some children have responded to the challenges superbly well.
Many of the children have taken to on-line and digital learning. We have to realise that today's youngsters have grown up with all the technology which tends to bemuse many parents and certainly those of us over fifties, sixties and beyond! The children lap it up, work well and respond eagerly. That said, there is no doubt that they do miss social interaction – playing with chums! Living on line every day does get a great response from the pupils but it is tougher on staff, dare I say, especially those who have NOT grown up with 'Google Fashion'!
Home life is perhaps difficult for some when parents are working, on the other hand, the school work can be organised to fit in with the other demands of daily family life. The potential bonus being that parents can also be in regular contact with teachers almost in a see-saw fashion, indeed some parents actually enjoy being in the learning loop!
Of necessity, the curriculum has had to be slimmed down, with more emphasis on Health and Wellbeing, for example, the children willingly accepting the need for regular hand-washing! The other good news relates to outdoor activities such as wild life watching and gardening. They have grown in consequence of the pandemic and that can be no bad thing. Kim went on to describe yet another development, as a direct result of the familiarity with the use of Internet communications and that has been contacts, competitions, debates and collaborations with other schools at home and abroad!
The customary exchange with members was quite lively. it could have lasted for a whilie, some members being able to talk from personal experience! Whilst it is acknowledged that there are problems for some families, it was quite uplifting to hear a professional prepared to be so enthusiastic on behalf of the children. Members showed their appreciation of Kim's 'report' enthusiastically, having benefitted from a positive view of life in a Primary School in the middle of the pandemic!
Another absorbing Rotary meeting!
Jim
Rotary Matters w.c.7 June (21)
Our weekly meeting started in the usual fashion with President Kay welcoming and naming all in attendance, apologies were received and followed by an invitation to the members to have any birthdays, happenings or events for us to share. I tend not to record personal elements, on the other hand members do enjoy 'special happenings'! In this regard, congratulations were offered to that man Hughes again! Howard was able to report that he won the first part of the Scottish Rotary Fishing Competition held annually on the Lake of Menteith. The second part of the competition will be decided later in the season – we await the result with high expectations! For the benefit of the new members, he reminded us that the Inverurie Club is mentioned at the prize-giving every year because the trophy is carried in a very special but unusual box (for this situation) gifted some time back by a certain Mr Massie!!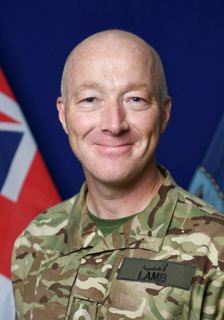 Secretary Dorothy Lamb had the honour of introducing our guest speaker this week and rightly so! With Father Sandy sitting quietly in the background, Mother invited us to welcome their son - Commodore Andrew Lamb OBE serving in the Royal Navy! Quite a unique occasion indeed. The title of Andrew's talk was 'What the Royal Navy does for us'! The role of the Royal Navy in this competitive age is DEFENSE. Trying to make sense of world affairs is not easy with a whole range of nations to be watched carefully – China/Russia/Iran/N Korea to name but a few. To simplify the problem, Andrew suggested that, in recent times there has been a power shift from the West to the East but this is complicated by the fact that some governments do not see or abide by 'The Rules of the Sea' as made by the West! As a result, the British Ministry of Defence have created four 'pillars of protection' for GB and her Allies which essentially safeguards the free flow of trade world wide. In so doing they are protecting our economy, a high percentage of which is conducted across the oceans. By that process, they are able to maintain links with allies around the world.
This over-riding policy has one or two additional benefits, for example, being able to provide humanitarian assistance in distant places, and topically, in not so distant locations, like the Channel Islands. To calm the recent fishing shenanigans relating to Brexit!
It was an intriguing and well-presented account of the British Navy's role and needless to say mention was made of the new aircraft carrier Queen Elizabeth, an indication perhaps of the British Government's intention to maintain our worldwide presence on the high seas! A brilliant presentation which brought numerous comments and questions from the members. Some serious , others flippant! Question 'Is it true that there are more Admirals than ships? Ans: That is sorting itself out naturally!! Thanks were voiced by our incoming President-Elect Bill Duncan.
Late news: Rotary is on the march! The Litter Pick in ON, Saturday morning 19 June 10am till noon – you best keep oot the road!!
Rotary Matters w.c. 1 June (21)
First of the sixth month, an appropriate date perhaps, to stop and think, where do we go from here?! Before we listened to our 'guest' speaker, President Kay took us through the club's weekly routine – words of welcome, a list of attendees, mention of guests, apologies, greetings from other clubs then to reports of other Rotary activities in our District and indeed from around the globe.
I mention that last point because secretary Dorothy Lamb and one or two other members, listened in to a talk about our Shoebox gift scheme for children. Readers will be aware of this project indeed some will have contributed to it. This time, the message came from the recipients and their families, guardians and minders in Eastern Europe. Apart from the physical reaction of the youngsters, what we were made to realise from the presentation was the mental effects on these youngsters. This gift was for them and them alone! Suddenly they were to realise that they didn't have to share it, no-one could take it away from them........'It's mine!'. Many of us may never have stopped to think on that element of our giving, the fact is the scheme which involves filling a shoebox with small items – toys, gadgets, cosmetics (like soap and toothpaste!) for children of a given age,started by Rotary in 1994 . Since then there have been over ONE million boxes distributed to children from new born to teenagers, usually around Christmas, Easter etc. Rotary at it's best!
As the Rotary movement currently faces the need to change, it was perhaps appropriate for members to take stock, to look back on where we have come from. Who better to deliver the history lesson that J Stuart Watson of that Ilk, himself a member for over fifty years and who's father was a founder member of our club as indeed was Mike Hay's Dad! Stuart has been President twice, Secretary twice and currently serves as Club Archivist. As I say, who better than JSW to describe some of the key points about the Rotary Club of Inverurie, founded in 1953 and still 'doing the business' to this day. As one might expect, when asked to start from the beginning, Stuart took that literally, back to the beginning – of the Rotary movement, Paul Harris and 'aw that', how the ethos developed – a few business men in Chicago gathered together over a meal to discuss the idea of helping people in their society worse off than themselves. At first, only one butcher, one baker, one candlestick maker to cast the net as widely as possible, met over a lunchtime meal – what a civilised way to conduct a bit of business?! So, the future framework evolved.
From America, the idea spread to Canada and then across the Atlantic to London? No, to Dublin where the first European Club was formed. In honour of his Scottish wife Jean, Paul Harris arranged that Scotland would be the No1 District in the UK, The Rotary movement would be involved in what became known as UNESCO, leading on to our role in Polio Plus. The story went on apace, our own first meetings in the Kintore Arms which remains 'home'. The list of attendees brought back memories of men who did much for Inverurie in their time – Andrew Allan, Jack Argo, Johnston Hay, Alex Mackie, Robert Philip. First project was the Bus Shelter in the Square costing £219! Then there were the Town Signs, two of them with the cost being shared with the Council....and so the story went on – assistance given in the formation of a Pipe Band, help to build a school in Thailand, support for the start of a Round Table, Ladies invited to join, Stuart's father and Johnston Hay pioneered mock interviews to prepare school leavers for the big bad world. It was fascinating stuff. I guess we might have been there for a great deal longer had some of the 'high jinks' along the way had been mentioned! On another occasion perhaps!
Somewhere along the line mention was made of a bomb scare on the Watson premises but that was quickly glossed over! It was a timely and interesting session which left many of us with the thought – where do we go from here!? Our thanks to Stuart were ably voiced by Peter Donaldson.
Rotary Matters w.c. 24 May (21)
Attending this week's Zoom meeting of the Rotary Club of Inverurie was a bit of a trauchle for me! I could see all that was going on, I could hear the discussion but the other members couldn't see me or hear me trying to make a comment! I think I may have to go back to (computer)school ! No matter, it was another well attended meeting, the business was dealt with briskly by President Kay. This included the on-going need to support local worthwhile causes for example, we received a report from Jim Sommerville on the club members efforts over a couple of days, helping with the collection at Aldi's supermarket to further support the RNLI, to the tune of £500!
Sandy Scot was able to report that we had received a grant towards purchasing equipment for us to assist in the litter picking initiative being planned by the Council – just give us the tools and let us get on with the job! We also had news of the activities at the Heritage Centre now open to a limited scale which has begun with a remarkable embroidery exhibition. In yet another example of our dedication to the community, Bill Duncan reported that some of our members had been assisting with parking duties at the Vaccination Centre! Every little helps, as they say, well done guys.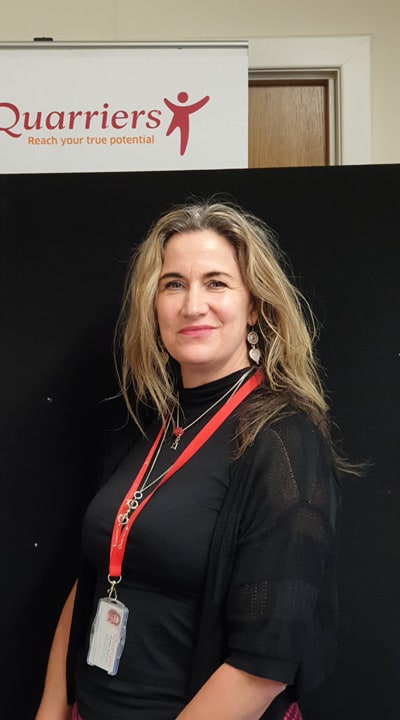 To our guest speaker this week, I tell you what, by the time this Rotary season is over, we will have learned a great deal about the social services which help to support a range of situations in our community and which we in turn are also able to support. The speaker was Heather Knowles representing the Quarriers organisation who help people of all ages but especially children,with physical & learning difficulties including epilepsy. They help families to challenge the problems of poverty and inequality in communities throughout Scotland. Founded back in the late 1800's by William Quarrier to cater for disadvantage or abandoned children in Glasgow and the surrounding area, he created a village at Bridge of Weir, (still in operation.) in what must be described as a stroke of genius. and foresight. Individual houses were built, each one occupied by a number of children, male and female in a range of ages. In other words- a family, which was 'mothered' by an adult female! The village has a school and a church, all the elements of a typical community.
Their work has extended to other areas, one of our members was recently hospitalised for a serious operation. The trouble was, he is his wife's carer! Quarriers solved that problem by finding accommodation for the lady. Problem solved! I tell you, it is the bad stories that seem to hit the headlines but there is much to be proud of in our society just like Quarriers and their supporters who challenge poverty and inequality as well as offering care and support where necessary. One again, lots of interest and enthusiasm shown to Heather for her excellent talk. It would be my bet that the members of our club will be discussing how we might help Quarriers in their aims and objectives. Even now, as I write, the wheels are in motion! Heather was warmly thanked for her talk.
The meeting ended with a toast – To Rotary the World Over. Methinks that will be approved when we finally get down to tackling the changes we face in the next Rotary year!
Jim McColl
Rotary Matters w.c. 17 May (21)
Well, methinks that's that over for a wee whilie, thank Goodness! What am I talking about, I hear you say? Changes! That's what. From the Rotary high command came the edict that we must change our ways to attract new members otherwise the valuable work we do for our communities will diminish. Having consulted all the members, a small sub-committee was given the task of coming up with the sort of changes which would seem to appeal such as, stop the antiquated procedures like formal meals and aw that. I've kept you up-dated on some of these proposals and at this week's meeting the members were asked to accept some, if not all of them. As you might imagine, there were strong words spoken – for and against of course! The saving grace being the plan that, changes should be implemented on a year's trial when some may be endorsed and others ditched.
The sad facts are firstly, that we should find ourselves in this pickle and secondly, by making these changes, there is no guarantee of success! In the meantime, there is work to be done and nobody's is going to walk away from it – Rotarians deliver!
Coming up soon, thanks to Zoom, are talks such as the effects of our Shoebox Scheme – direct from a recipient in Romania with a contribution from the Dyce Carriers who deliver the boxes! Further presentations will be made on Sheltered Housing and intriguingly, how we can improve communications with the people resident in sheltered housing. As you can tell, there is plenty of stuff to be getting on with whether we have weekly meetings or not!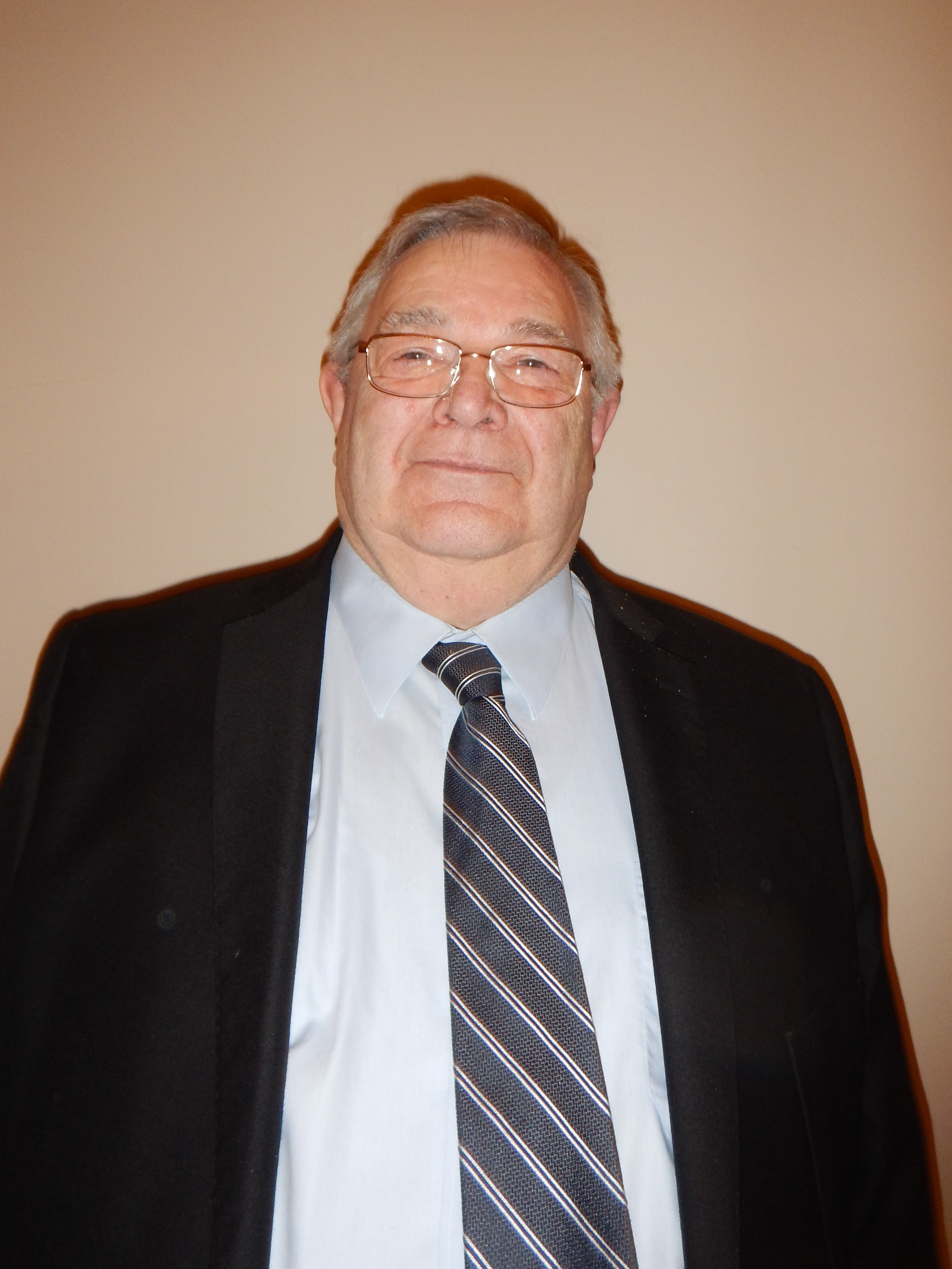 Our 'guest' speaker this week was one of our own- David Taylor, the man we Glee Clubbers (and audiences) discovered has a delightful bass voice! He also has an extraordinary ability to come up with unusual topics to entertain and educate. Many of us remember his dissertation some years back on the intricacies of gambling, particularly relating to horse racing. Well this week it was – Electricity!! Blimey, he took us through the history of it's use with references such as '1956 -Calderhall in Cumbria was the first power plant IN THE WORLD to produce electricity using nuclear power!' His presentation went on apace highlighting Scotland's hydro-power schemes (my thoughts immediately transported me to the remarkable Ben Cruachan set-up, visited with our youngsters many moons ago!)
David brought us right up to date, mentioning the first reference to Global Warming – that would be in 1989, by the way! He went on to describe a future with Solar Panels on all buildings and maybe even Heat Pumps too. Best bet? Wave Power! We shall see! It was a cracker of a presentation with our appreciation warmly expressed by Stuart Watson.
A typical ending to another weekly meeting and no doubt bizarrely in some eyes, ending with a Toast to 'Rotary the World Over'!!
Jim McColl
Rotary Matters w.c. 10 May (21)
It would be an overstatement to suggest that members of the Rotary Club of Inverurie were 'demob happy' at this week's Zoom meeting but 'ye ken fit like' it is getting nearer to end-of-term! The fact is, since last week's AGM for 1920/21, club leaders, perhaps more accurately described nowadays as our 'management team' have been discussing CHANGE and how we manage it, come the new 'Rotary Year' starting in June! The main aim has to be stemming the tide of falling membership. We are not alone, the problem appears to be common to the Rotary movement across the land. This, despite the acknowledged need for our active contribution to the society we live in. Our list of club commitments just gets longer. Here's a quick count of our current commitments to the good folks of Inverurie:- to school projects, young and old with learning difficulties, disadvantaged families, health services, our local environment as well as deserving projects oot aboot like Mercy Ships. For most of these projects we have to raise money but there are two FREE elements to all of it - firstly the professional skills and commitment of Rotary members and secondly as stated, there are no management charges!
As I commented some weeks ago, society is changing, many voluntary organisations are in the same boat – somehow or other we have ceased to be 'joiners'! The problem for members of Rotary is a moral one because the need is still there! Members across the land are 'working their butts off ' seeking no recompense for what they achieve but perversely, if we are to continue with our commitments, WE will have to change our ways if we are to attract new members.
That's when the fun starts! We had a session on it this week, here is a flavour! Less formality with fortnightly rather than weekly meetings – no problem. Less formality, no Grace before the meal or Toasts to Queen and Country – big deal! We are in fact a non-religious, non-political organisation – this level of civility can be 'sorted'! Those who wish, can join the business meeting which starts AFTER the meal – no problem and so it went on. To these proposals was added – where there is a fifth Tuesday (our current regular meeting day) in the month we are rewarded with a social event, something which has been sadly 'off the menu' for the last 15 months or thereby. The companionships and friendships which have developed as a result of membership – the payback for individuals and their families, was never mentioned!
Progress is being made towards a 'new tomorrow' within the Rotary movement but it is going to be slow and painful for some. There will be casualties too but assuredly, the work of Rotary in the community will continue.
Jim McColl
Rotary Matters w.c. 3 May (21)
It has been a very successful and informative week for the Rotary Club of Inverurie. It started off with the news that one of the projects we have supported has come to fruition – a new summerhouse has been installed at the Respite Care Home,St James Court! When the 'coast is clear' of all restrictions, Rotary members will look forward to viewing the building and perhaps enjoying a celebratory cup of tea with the residents!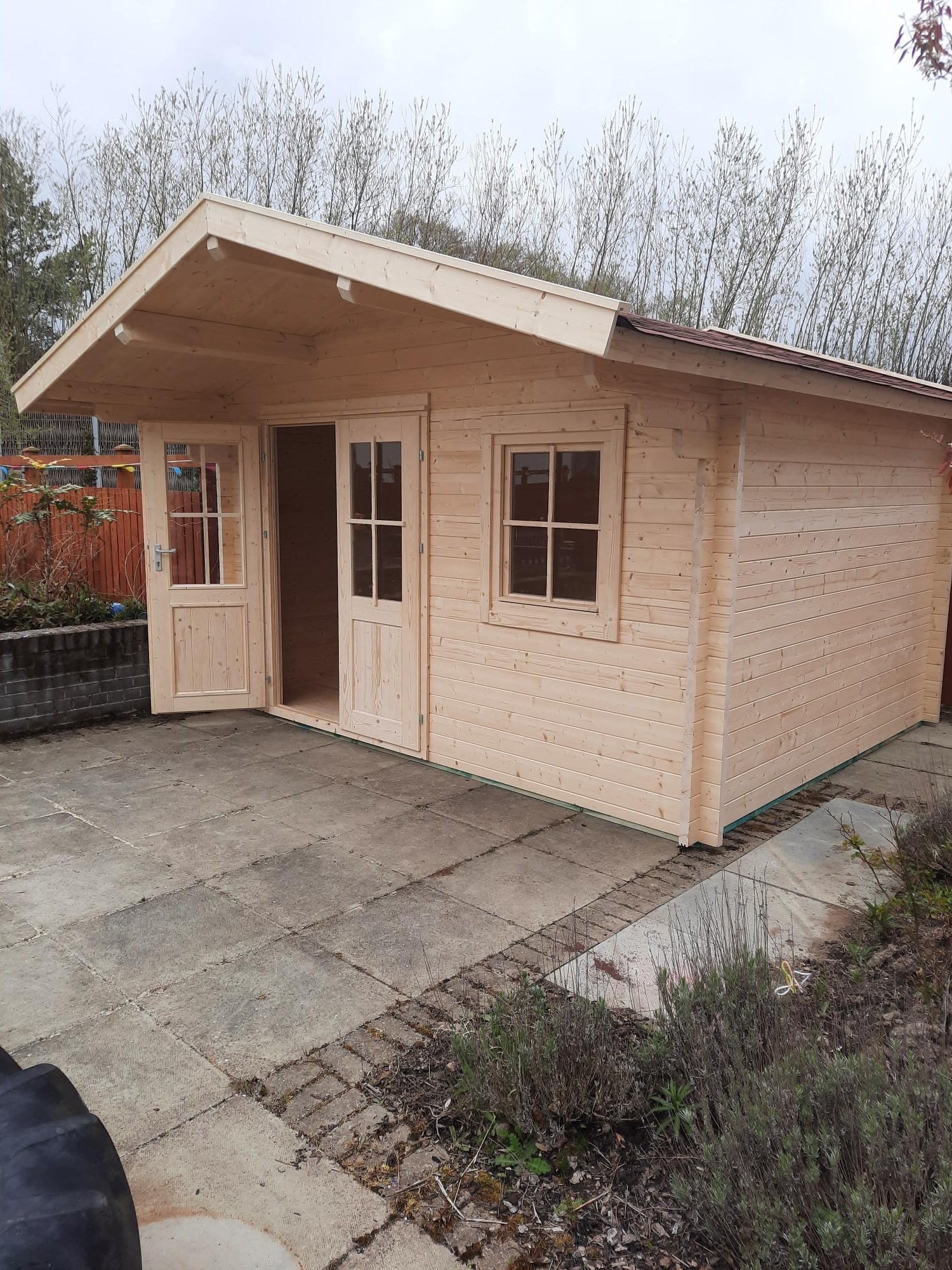 Yet another good news story emerged on the business agenda. Past President Ian Mathers was able to hand over £1300 on behalf of a Sports Club he was involved in ( in his younger days!) and which has now closed down. The closing funds were handed over to Ian to be passed on to Rotary specifically to add to our efforts in support of the Air Ambulance project.
I've not finished! It is undoubtedly the season for raising funds! Last week I mentioned Rotarian John Nicol's work in aid of the Uganda Project. That motivation to help others must run in the family as he proudly informed us that Grand-daughter did a kilt walk recently, raising £1600 for the CLAN charity! This story helped set the mood for what was to follow – all about about the values held and enjoyed by the community we live in!
Colin Wood was our guest speaker, his subject? The Garioch Heritage Centre. He started from the beginning in 1987 and step by step brought us up to date - created as a registered charity in 2004 and a company in 2009, the centre is run entirely by volunteers. The doors of the Heritage Centre were finally opened in March 2017, initially rented but now fully owned, courtesy of the generosity of the site owner, a grant from the Scotland Land Fund and the continuing involvement of supporters. It was awarded a three star rating by Visit Scotland with displays telling the story of Inverurie, enhanced by guided tours of the centre featuring the history of the area.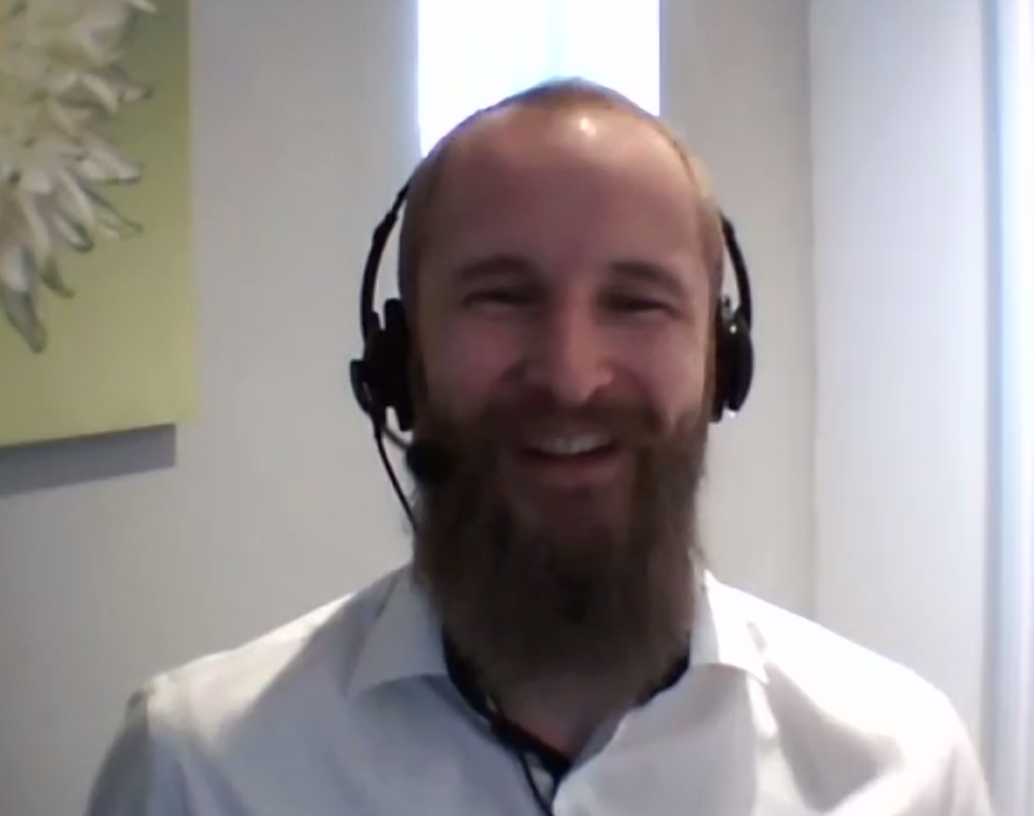 The future of the centre will depend on the support of the local community and the visitors that it attracts. The vital message to ensure that future, relates to how well the community uses the facilities. Apart from the exhibition space, there is the coffee shop, a meeting/events space capable of seating 100 people (under normal circumstances) for Fashion Shows etc AND a staff willing to host school parties, tourist groups etc. Rotarian event organisers will no doubt have made a note of that potential!
Several questions were fielded by Colin, for example – is the centre linked with others in the area, like Alford, for example? Answer – yes and further to that it was clear that these organisations will swop artefacts for targetted exhibitions
Jim Sommerville had the pleasure of offering our thanks, pointing to the fact that the number of questions fielded by Colin was an indication of the high interest level he had generated!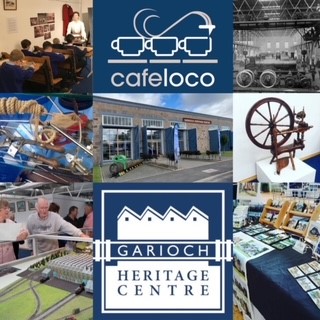 Rotary Matters w.c. 26 Apr (21)
In recent weeks our Rotary teams have been concentrating on various projects in and around the town, relating to the pandemic but the work behind the scenes continues, for example, in the coming months we would hope to assist 'the cooncil' with a tree planting scheme which they are developing. Another terrific story comes under the heading of 'foreign affairs'! Readers may remember my report some months ago regarding a community in Uganda struggling to improve their lifestyle – a new school was built but the school-age children couldn't attend classes because they spent all day travelling to fetch clean water back to their community! Rotarian John Nicol was responsible for our part in the very successful outcome to this story. The headline reads:-
"We are pleased to announce the refurbishment of a Health Clinic and maternity facility in the village of Mulajje, Uganda" The project fits in with Rotary's Area of Focus "Saving Mothers and Children" and was run by Inverurie Rotarian John Nicol."
The project was a collaboration with the St Kizito Schools and Community Charity, based in Oyne, whose work in Uganda is managed by Father Gerald Wamala, Senior Parish Priest in Mulajje.Rotary provided most of the funding with additional donations from the St Kizito Charity, the local village council and an anonymous benefactor."
A hydrological survey confirmed there was sufficient high-quality water available in an existing borehole from which clean running water was piped to a holding tank at the clinic. It was then available on tap in each room and at a new toilet and shower room adjacent to the labour ward. Water was also piped to the staff accommodation and to a facility used by carers. This removes the need to fetch and carry water, reduces health risk, improves hygiene standards and adds to the general well-being of patients and staff. Solar panels have been installed to provide emergency lighting – a distinct improvement over delivering babies by torchlight! All of that plus general renovation of the building - tiling of floors and walls in the labour ward, new internal and external doors and windows. Finally, the entire clinic was repainted, and two ramps were built to improve accessibility. As a result of the work, the clinic is now well on its way to achieving Health Centre 3 status when the Ugandan Government will pay for a permanent doctor.
The images attached show the clinic's refurbished maternity unit, labour ward with door to the new toilet and shower, contrasting with the previous outside toilet block!
I'm sure readers will agree it is a good news story from Rotary, amidst the encircling gloom!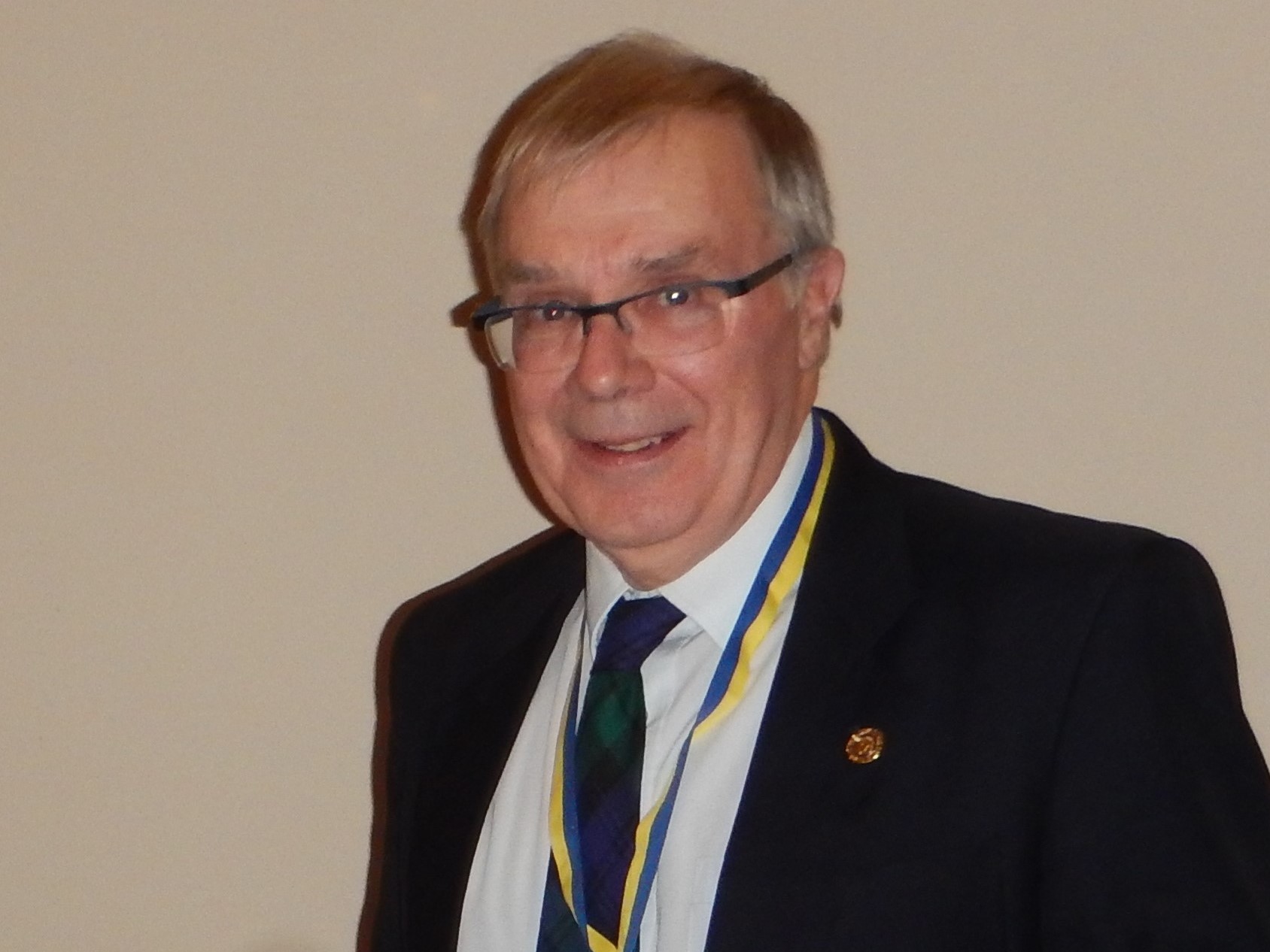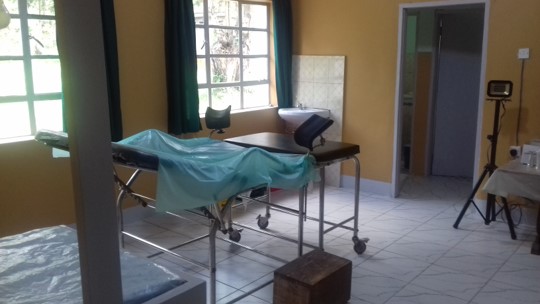 Jim McColl
Rotary Matters. w.c. 19 Apr (21)
You can tell when the 'Rotary Year' is about to end as talk is about the Annual General Meeting, this year to be followed by an Extraordinary General Meeting! The truth is, of course, we meet all year round but during the summer months, business is at a low ebb as traditionally, it is the time we take holidays! Elect the new team in the summer and give them time to play themselves in before Rotary life becomes a little more hectic. This week, after the usual internal greetings and announcements, President Kay Diack handed over to Jim Sommerville to introduce his friend and past colleague Matt Gordon, our speaker.
I have made comment in recent weeks about the high quality and range of speakers we have enjoyed at our weekly meetings on Zoom in this lockdown period. This week was no exception. As Group CEO of North Star, owners of over 40 vessels operating in the North Sea, supporting the oil and gas industry Matt gave us a fascinating insight on the industry, illustrated with colour slides and mini-videos showing close-ups of rescue vessels at work, life-saving training, supplying rigs, attending to break downs. With HQ in Aberdeen and outposts in Lowestoft and Newcastle, trading now for over 40 years, North Star have built a depth of understanding and skilful delivery second to none.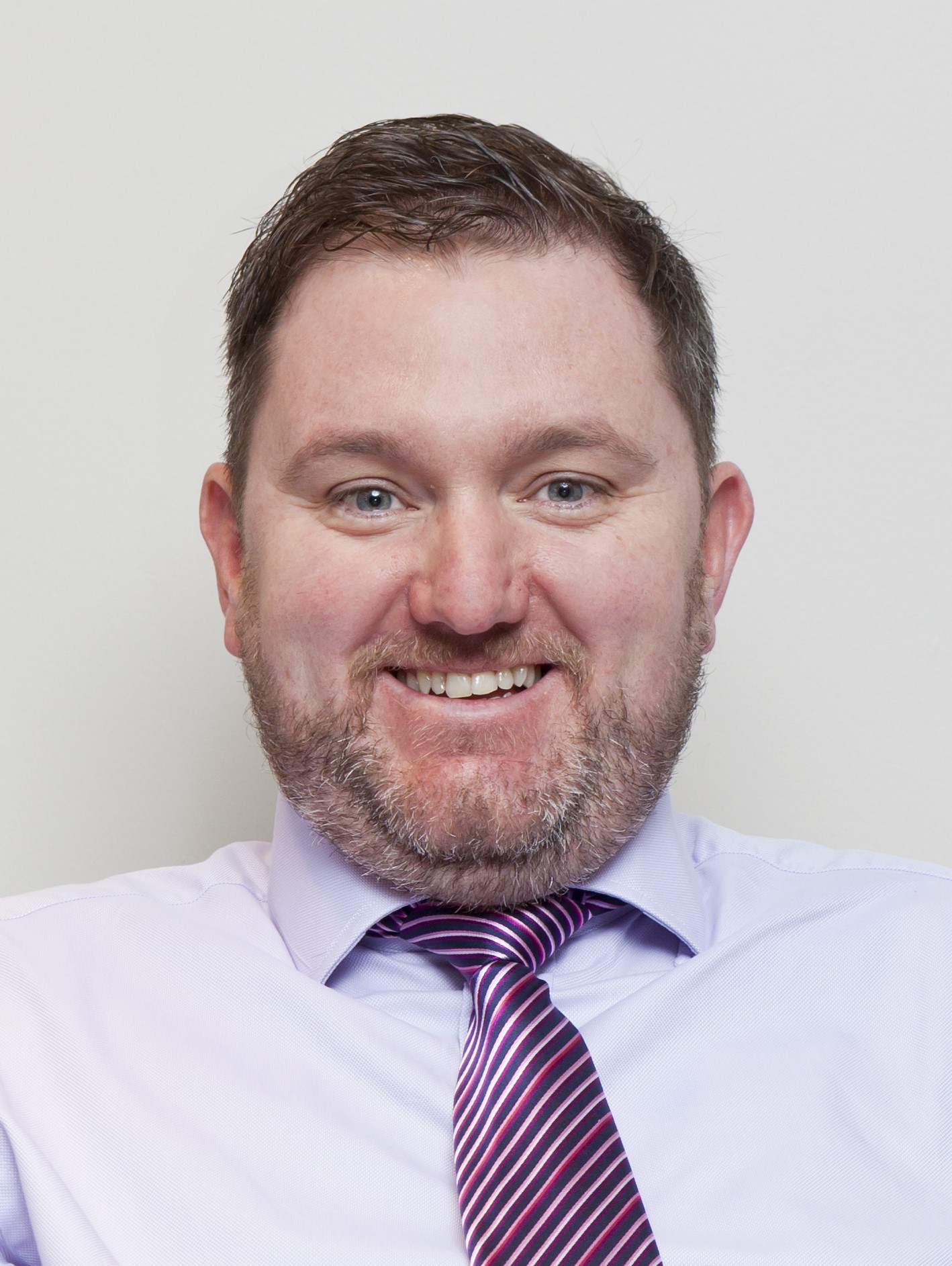 North Star actually began life in 1886 – deep sea fishing! Many will remember the Piper Alpha disaster in 1988, North Star was involved in aftermath, still evolving to what it is today. The story was backed up with a short video on emergency response techniques to deal with life saving and oil spillage which had required the development of training schemes. As the scenes flashed by, Matt was discussing the dangers relating to sea-state and water temperatures - in the North Sea, coupled with the necessity for fast reaction. In yet another video we watched as one vessel based in Shetland literally 'fished' another much smaller boat out of towering seas – highlighting the improvements in design of rescue craft.
There was no stopping the man - we got to see some of the very modern service vessels and the massive size of the new windmills which have to be serviced!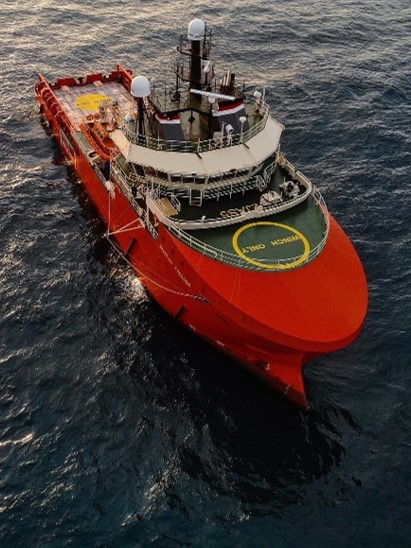 As you might imagine, there were a number of questions from a very attentive audience – how are the vessels located ? Ans: – each oil rig has a safety vessel in attendance! Are staff on duty well looked after? Ans:- their living quarters and catering are of first class hotel standard (including electric-powered exercise bikes for the fitness fanatics!).
Needless to say Matt was given a very hearty vote of thanks. So endeth another very successful weekly zoom meeting. I can see these being built in to our regular schedule when we return to the 'new' normal!
PS That challenge to donate £1 for every mile walked whether it be for real or on an exercise bike , is fast approaching £1K – to continue the support of our charity commitments. No bad , eh?
Jim McColl
Rotary Matters w.c. 12 Apr (21)
We had two guests from the Rotary District 1010 (roughly this NE corner of Scotland) at our Tuesday evening meeting. The first, a familiar face because he was a member of our club, Jim Hatter now heading for higher office within Rotary and his successor- to-be as Assistant District Governor (ADG) Julien Brown.
In her opening remarks, President Kay Diack referred to the recent death of Rotarian Pat Mitchell, a valued member of the club since 1976, making particular reference to the excellent attendance of members who were able to meet up at the front of the Kintore Arms to acknowledge the funeral cortege as it passed, in lieu of attending the funeral service A fine man, Pat will be sorely missed by all who knew him. Thankfully his elder daughter Judy has become an active and valued member of our club, sustaining the family tradition.
Our visitors from District took the stage – Julien going first to introduce himself by suggesting that henceforth we are his customers, a novel idea indeed! Basically, he outlined the programme of development planned by Rotary to be passed down to clubs in the continuing efforts being made to recruit new members. Jim Hatter's comments thereafter were to endorse the various ideas that are being discussed, to be peppered with on-line 'health checks'! How about a 'virtual' club with occasional meetings was one example of ideas being floated. As time goes on, it was suggested that we should discuss these ideas with our new ADG Julien in a constructive manner. I will keep you posted!
Finally, Bill Duncan reported on the progress of two fund-raising ploys which will allow us to continue support for our various local projects. For the record ' you can pay yourself a £1 per mile walked each day' and/or 'pay yourself a £1 for every Rotary meal you have missed' ! So far, if I was hearing correctly, the Treasurer has banked over £700! One member clocks up the miles on his exercise bike as he watches the fitba on tele especially if Aberdeen are playing! Guess who that might be!
Rotary Matters w.c. 5Apr (21)
Tuesday's meeting of the Rotary Club of Inverurie on zoom followed the established pattern, welcome by President Kay Diack, a role-call of members, this week including a welcome back to Rotarian Mike Barron following his recent illness and not forgetting John Ramage who can enjoy the meetings from home. As I have said before it is a very obvious bonus of the present system, members who might be unable to travel to a live meeting can do so using zoom – nae bother!
After the usual 'current business' President Kay introduced our guest speaker Ken MacLennan from the Forres club but wearing his Assistant District Governor hat! Ken's message was to explain the current deliberations of our District Officers into the present state of Rotary! The key element being, undoubtedly a falling membership and how we might begin to reverse that trend to enable us to continue our social work activities in the local communities which we serve and to the wider world.
How do we reverse this trend? Rotary members across the land have been aware of the situation for some time. A dwindling membership, not enough women, too much formality. Most would accept that to be true. We should set ourselves targets – where would we like to be in 3 years time? We can simplify the style of meetings (already under discussion before the pandemic), why should it have to be a 2 course meal and coffee every Tuesday at 6.30pm. Answer – because that's what the present membership have expected up till now and dare I say – enjoy, nevertheless, that is being discussed! Don't have regular meetings – that is missing the point completely, because that's what most of the present membership look forward to - physical, face to face meetings with friends, for the majority, it is part of life's pattern but maybe it has to change!
In the meantime the social work element of Rotary continues in a fast changing world. The amount of work some of our guys are putting in during this pandemic in helping others is bordering on phenomenal and the people of Inverurie know and appreciate that. It is suggested that we should publicise our goings-on more widely, if we expect to recruit more members. Easier said than done – this is a fast changing world, all sorts of organisations are struggling for membership. Why? Communication is the name of the game – sitting in a bus, walking in the street, sitting in the dentist's waiting room, watching football on the tele, the younger generation don't need organisations nowadays! Oh really, 'for aw that', just think of the current interviews with young people, without exception they miss the physical presence of their chums!
Publicise our work more widely – advertise? Gracious me, one of the pillars of the Rotary movement has been to help people worse off than ourselves without bragging about it! Quiet self-satisfaction but pleasure in achieving it along with a bunch of people of like mind. You lend a pal a fiver to get him out of a problem but you don't go shouting it from the rooftops!
Many of the ideas being mooted will be tried and hopefully, for the sake of Rotary itself, some will succeed. The success will be achieved when younger people realise our value in society and we hear the words 'I want to play for the Rotarians'!
Ken's talk certainly energised the members, in other words, plenty questions and comments ensued!
Rotary Matters w.c. 29 Mar (21)
With few exceptions, Inverurie Rotarians zoomed in on this week's meeting which president Kay Diack opened by referring to last week's challenge – it was out Scatter Week and how far did members 'travel' to make contact with other clubs around the world. Sandy Scott started the ball rolling, having been in touch with Orkney Rotarians who revealed their most recent local project was to 'Bag the Bruck'! Methinks that was litter picking. In passing it was also mentioned that the club membership was mad up of 20 Ladies ans 11 Men! Who said the islands were backward - this lot are leading the way! As predicted last time, winning the prize for furthest 'travelled' was Don Gordon who confirmed his blether with colleagues in western USA.
In terms of Rotary business, it was confirmed that the organisers would go ahead with a Rotary Youth Leadership Awards (RYLA) summer camp with numbers limited to comply with continuing Government regulations – time alone will tell if it happens.
Following a short eulogy, members observed a minute's silent contemplation marking the sad passing of Rotarian Pat Mitchell.
Vice President Bill Duncan then introduced our guest speaker from Elgin – Julie Williams who's subject was entitled 'Volunteering in Laos'. Accompanied by tables of factual challenges and a range of very telling and poignant pictures, Julie revealed a situation on the other side of the planet, S E Asia to be precise, where caring people from around the world are helping a very poor majority of the population – to help themselves! Laos, a land-locked country with a slightly bigger population than Scotland, was ruled by the French until the 1950's when it became a Communist state– not surprising perhaps when you consider its principal neighbours are Myanmar, Vietnam, Thailand and China! Julie described her involvement which was a direct result of her daughter's work there. She now visits for a few weeks at a time on an annual basis, working in a hands-on fashion with some of the young students.
Having a nursing background, Julie was able to describe the progress made in improving the potential of young people and how she has become involved. Under the auspices of an organisation started in 2003with the inexplicable title of 'Big Brother Mouse' to promote reading! All started by a retired American Publisher the Laos Educational Opportunities Trust (LEOT) is a Lao-owned, not-for-profit project, Lao-staffed to help young people develop new skills and now it has a publishing house and three schools – with the logical but equally puzzling title Big Sister Mouse! If you are looking for the answer – think teaching young people to read, think children's comic characters!
The Rotary link is to be found by checking out the origin of the first school. It was started by a Rotarian Peter Banwell! Julie went on to describe her involvement and is now a member of the Board of Governors! A fascinating story, superbly well told, Julie was thanked, on our behalf by Ian Mathers.
Next week I rather think we might come down to earth with a thump by discussing a few problems nearer home! Our speaker from the Rotary District hierarchy, is to be Alistair Robb!
Rotary Matters w.c.22 Mar (21)
"President Kay welcomed another good turn out of members to our weekly meeting by asking who had enjoyed our Scatter Week when members were encouraged to 'virtually visit' other clubs! Needless to say, our record holder for actual distance travelled David Taylor was happy to describe his 'visit' to the Far East and Don Gordon reported that he had been in touch with Rotarians in California, unsuccessfully as it turned out - he got his timings wrong! That said, he was surprised to receive a reply, inviting him to join them this week – at a more appropriate time! Other members reported links with Inverness, Aberdeen, Buckhaven and Killarney! Apart from the light-hearted nature of these reports, very welcome in these dark days, it is entirely possible that valuable longer lasting links, swopping experiences and ideas, have been made.
Past President George Ross was then invited to welcome our guest speaker for the evening – Lord Lieutenant of Aberdeenshire, Alexander Manson of Kilblean, Oldmeldrum, better known to friends and acquaintances as Sandy, son of the late Akki Manson, who was a member of our Club some years back. Sandy gave us a quick summary of his career, staring as a CA with Arthur Anderson , moving on to Johnson Carmichael, rising through the ranks to Chief Exec and ultimately Chairman. Having set the background, Sandy took us through the procedure in April 2020 when he was appointed Lord Lieutenant of Aberdeenshire - Her Majesty the Queen's representative in the county following in the footsteps of James Ingleby. In an amusing aside, he referred to his new uniform, required to be worn on official occasions, drawing particular attention to his spurs! Why? He was soon to discover that you can't drive a motor car with spurred boots on!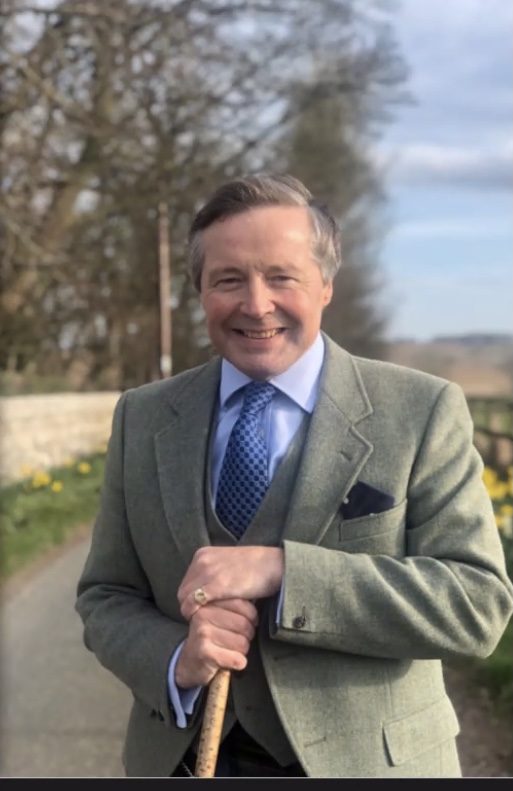 Returning to his role, it became clear that the Lord Lieutenant has much to do, for example, he has to prepare lists of worthy candidates for the annual New Year's and Queen's Birthday honours list! That obviously entails having a wide spread of contacts for submissions from the county. He has 16 deputies to assist, in this area for example, Joanne, Marchioness of Aberdeen. Through this local network, the LL is able to inform the Palace of 100th birthdays, 60th wedding anniversaries, nominate worthy individuals for honours, Queen's Awards for Industries and Voluntary Services, Garden Parties, Remembrance Services the list goes on! Unfortunately, on hold at present because of the pandemic is a Creative Aberdeenshire Project to be held in the Heritage Centre – watch this space! There followed a number of questions, finally Bert Maitland offered our thanks for a fascinating talk with the Lord Lieutenant suggesting that Rotary keep in touch regarding our own efforts on behalf of the folks in Inverurie.
Back to business, members were brought up to date on our fund-raising efforts on behalf of Scotland's Air Ambulance. Organised by Rotarian Jim Sommerville using Social Media, our club has promised £500 and the challenge has been to invite donations to double that sum – good news, we are getting there!"
Jim McColl