In the last six months the club have distributed £12,132 to 27 charities, organisations, and individuals including, Homestart, THAT & HITS Foodbanks, Rory Therapy Assistance Dog, Meadowside Charity & Newton Abbot Musical and Comedy Society.
We have continued to fundraise, including collecting £600 at Fermoy's Garden Centre at Christmas before the weather and the escalation of the Covid 19 risk forced us to stop.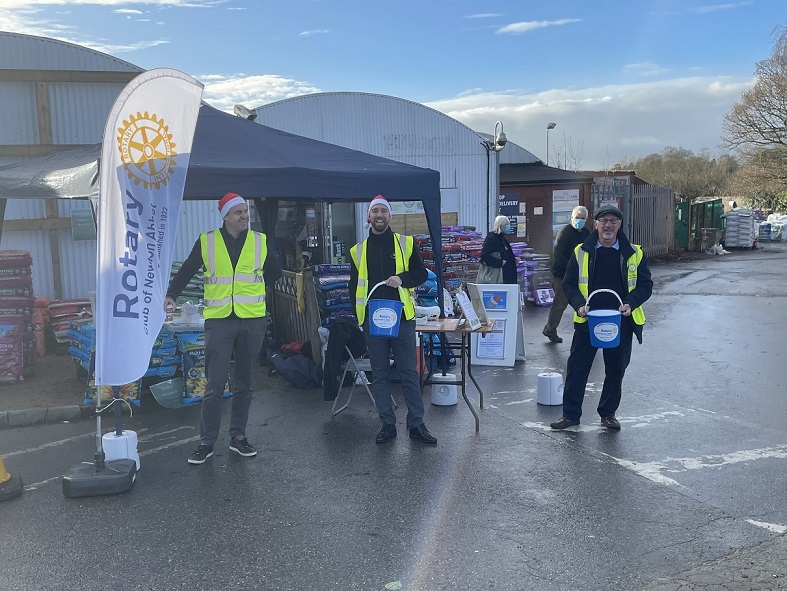 Rotarians XXXX , Jamie Bonner and Jeremy Newcombe (masks off for photo op only!)
Many individuals have made donations via our online portal https://cafdonate.cafonline.org/14779 as well as the 60 + Rotarians donating what they would normally have spent attending club meetings.
With our four other Teignbridge Rotary Clubs we sponsored the Virtual Teignbridge Sport & Community Awards just before Christmas celebrating the many outstanding volunteers and clubs across Teignbridge.
President Phil Millichap said at the weekly Zoom meeting " I am in awe of the generosity of the general public and Rotarians , which has enabled the club to continue to function in the unprecedented climate we are all enduring" he added that "Given the club donated
£22,422
in
the Rotary year July 2019 to June 2020 it is amazing that despite the difficulties Rotary continue to support those in need".
Look out for the 5,000 purple crocus corms planted in the Avenue and in Kingkerswell in February raising awareness of the ENDPOLIO project. A terrible disease that is near to being wiped out.
Whilst fundraising has been halted to some degree the club continue to be involved in community work.
Before the current lock down President Phil Millichap and Rotarians Richard Morgan, Jeremy Newcombe and Nick James – completed the first leg of their South Devon Coastal Path Trek. They completed the 14km from Brixham Harbour to Torquay Harbour in 4 hours. Raising £260 for DEVON MIND the mental health charity, which has been matched by the club making a total of £520.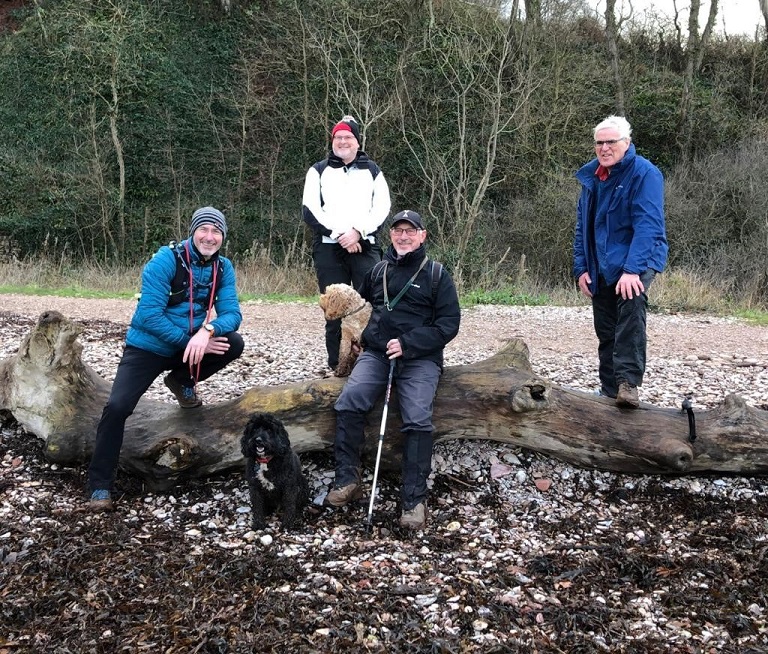 Full Summary below: