We wondered if we had seen the last of David Hynard when he leapt from a small plane during his presidency of Tenterden Rotary Club in 2007/8. It was great PR : front page of Rotary South East back in the days when it was a glossy magazine!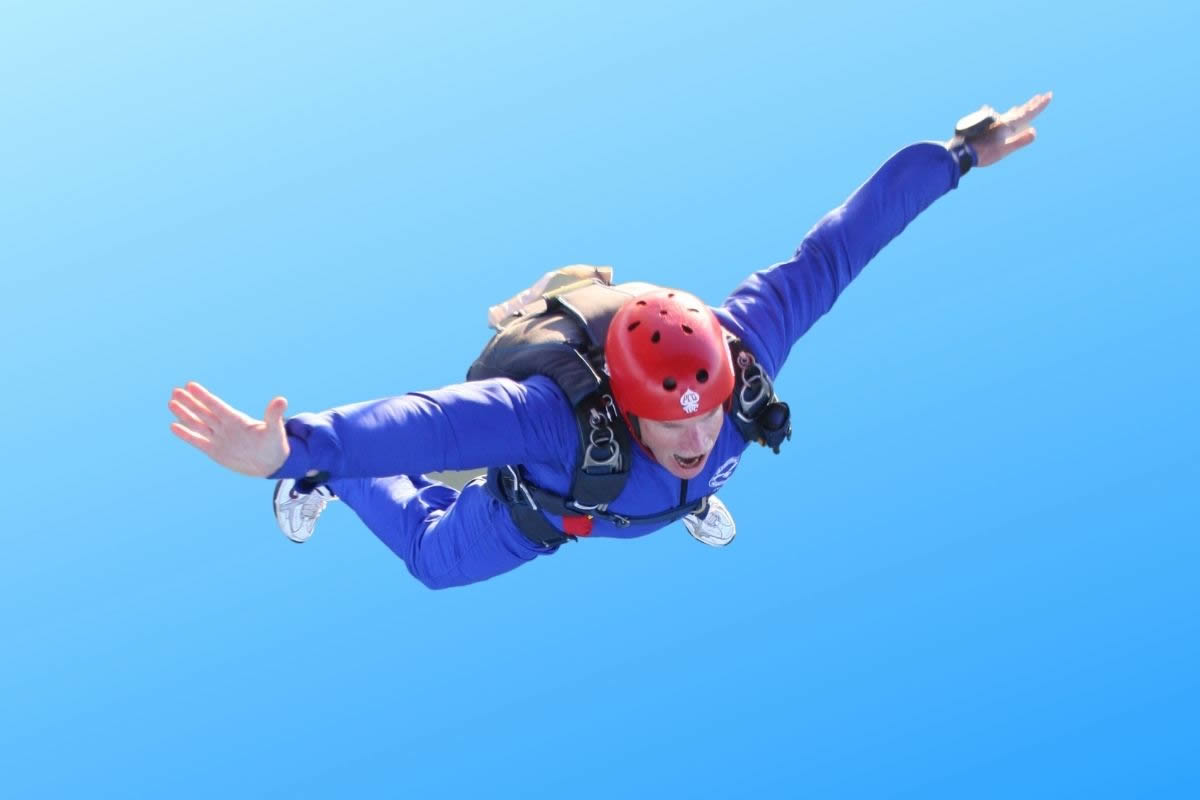 David Hynard in full flight (2008)
The good news, he survived the jump with only a broken ankle. Even better news, he has taken on the job of President for a second time. Older and wiser, and possibly slimmer, he is keen to show what can be done during a pandemic.
Tenterden Rotary Club has embraced technology: meeting virtually on Zoom and adapting our Xmas fundraising activity to a poster campaign and Just Giving on our website. So far so good: we were delighted to donate £1,000 to the Tenterden Foodbank this Christmas.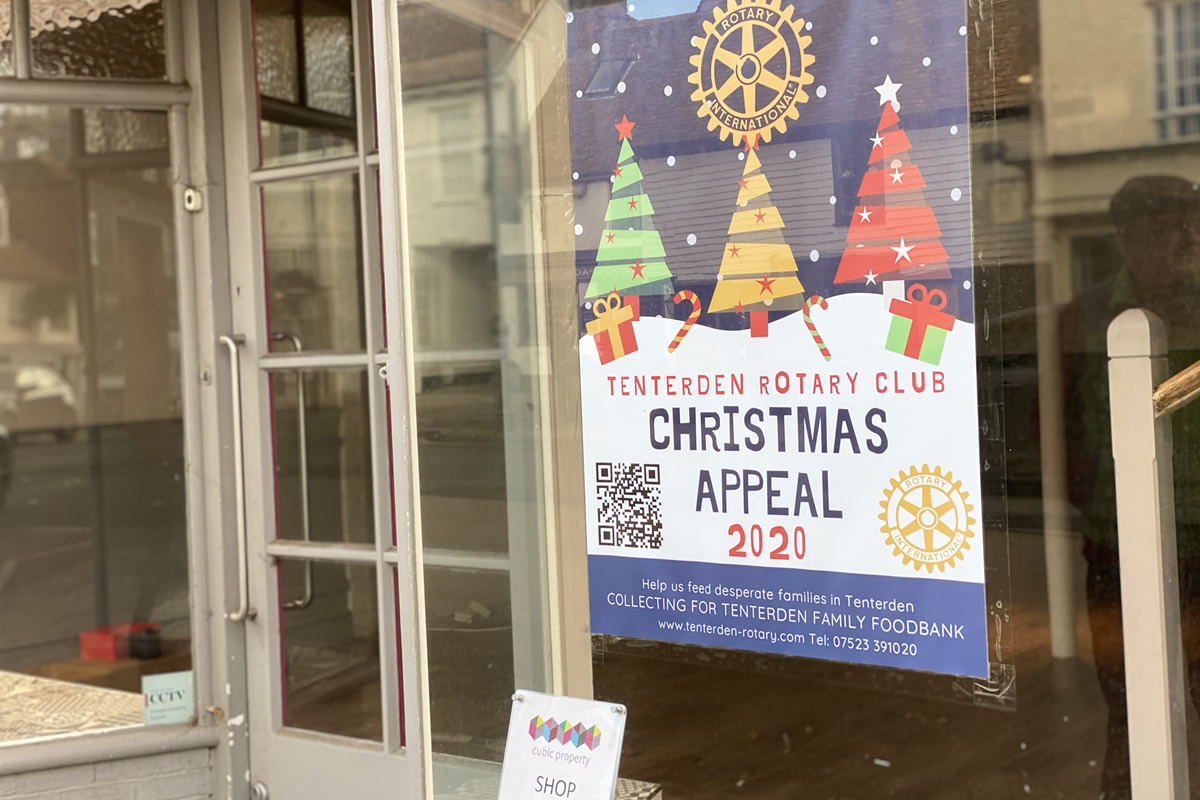 Here's the Xmas fundraising 2020 poster in one of the Tenterden shop windows which brought a bit of colour to some of the empty shops