Celebrate Rotary Day
Tue 23rd February 2021 at 12.00 am - 11.00 pm
On Tuesday 23rd February we will be celebrating Rotary Day – the 116th anniversary of the founding of Rotary, by Paul Harris.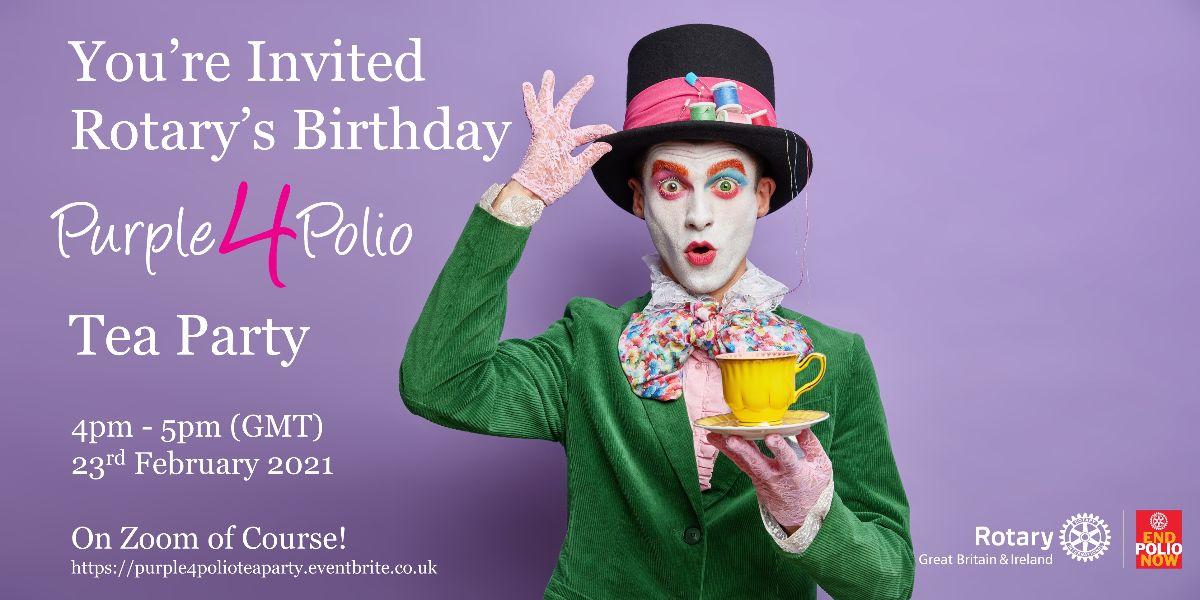 Purple4Polio Tea Party - 23rd February, 4-5pm
Open to all, join us for a relaxed chat and a cuppa! Enjoy an hour of entertainment and fun, with music, poetry and more. Hosted by Purple4Polio Ambassadors Konnie Huq and Anne Wafula Strike.
Humanitarian Service Seminar –
23rd February, 7-8pm
Open to all, join us to discover how Rotary's polio campaign links with other humanitarian service projects.