An amazing Rotarian
Evening Mail names Peter Garwood as 'Person of the Week'.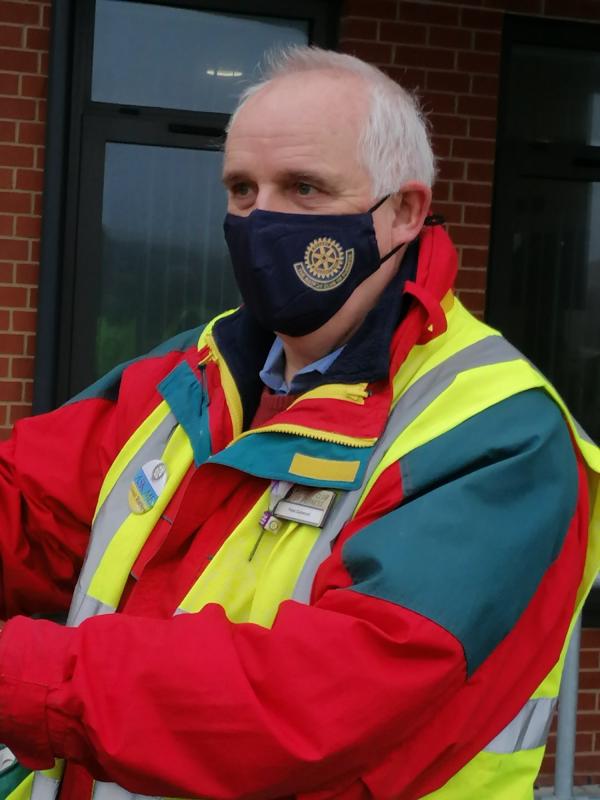 A VOLUNTEER has raised praise from three organisations for the hours of work he has dedicated to them during their battle against Covid and assistance in administrating the vaccine.
Peter Garwood, of Fairfield Lane, Barrow, has worked voluntarily as an organiser for the Rotary Club of Furness, and has co-ordinated with the Rotary Clubs of Barrow-in-Furness, and Furness Peninsula.
As an organiser, Peter has managed dozens of volunteers from all three clubs to assist with the Covid vaccine distribution since December .
On behalf of all three clubs, Furness Peninsula President Nicola Stuart-Wood said: "Peter is a true Rotarian in every sense of the word.
"The number of hours he has put in for us is incredible. He's a very capable man and his contributions cannot be overstated.
"Since before Christmas Peter has been organising the rota of voluntary stewards for the Covid vaccination centre at Alfred Barrow Medical Centre in Barrow.
"Over these weeks, the centre has so far welcomed around 10,000 patients.
"He has organised a pool of over 40 people into rotas covering between two and four half days and full days each week, often at very short notice and working late into the evening to be sure everyone knows when they are required.
"Additionally, he has been present personally at the centre for most of the shifts, sometimes for 12 hours at a time.
"As the programme continues, this is likely to be needed for weeks and months to come.
"One really great thing he does is just being on hand when things need doing at the last minute. He'll never let you down.
"This has been the case with helping with the vaccines, and our club events such as our quizzes where he steps in as quizmaster when we need him.
"He's the man you want on your side at times like this."
Article and photo courtesy of The Mail.