We follow Safeguarding measures to protect youth/children's identities
Borderland Rotary Youth Services team are Charity Volunteers and Rotary Club members. They support Children's and Youth initiatives around the Oswestry area.
All schools continue to be under tremendous pressure with the uncertain difficulties with Covid, on top of everything else. For much of the same reason, plus safeguarding, our prizewinning opportunities for youngsters need to be dealt with in-house by the school.
In 2023, we aim to organise Young Writer, Young Chef, Young Innovator, Young Photographer, and Young Achiever. The top three schools in the area have supported before. They are (alphabetically) : -
Oswestry School
St Martin's School
and, The Marches School
Opportunities are available to all local schools if they contact us. Please do.
Schools are now competing for the Community Action Award
---
---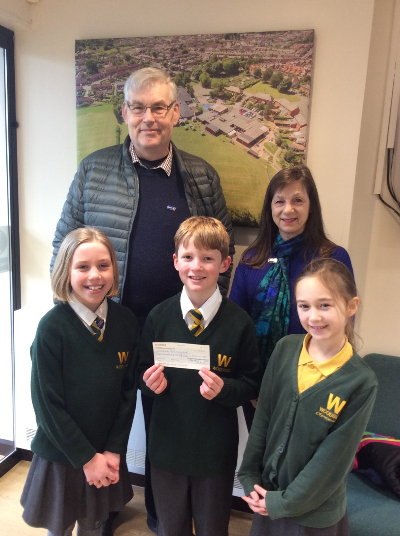 Claire Bennett, Headteacher at Woodside Primary School in Oswestry said, "We are so grateful to Justin, Sherie and Borderland Rotary Club for their generous donation of £300 for our Breakfast Club. To ensure as many children as possible benefit from this money, we are going to invest in some games and activities that children can play whilst attending our Breakfast Club. As well as ensuring children have a breakfast before they start the school day, we can further enhance their social and emotional wellbeing, giving them the best possible start to the school day."
---
---
2022 Young Writers Competition Winners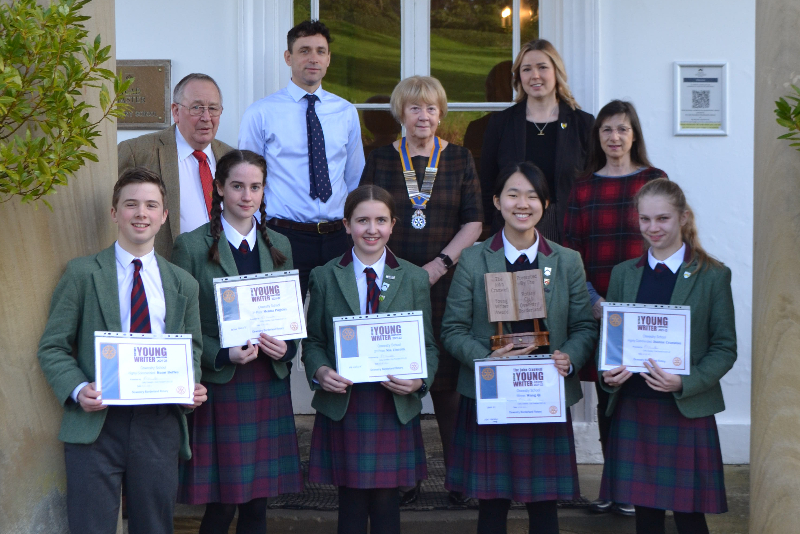 Winners Presentation at Oswestry School 2022
Front row L -R Roan Boffey, Menna Pugsley, Nia Lincoln, Wang Qi, Joanna Cranston
The overall winner, Wang Qi, received the John Cranwell Trophy. John Cranwell died some time ago. After his passing the Club set up the award to honour the long service John had given to both Borderland Rotary and the community, throughout his life in Oswestry. He was a well-known bookseller and character around the town and enthusiastic about all his interests but particularly, literature, hockey and bridge.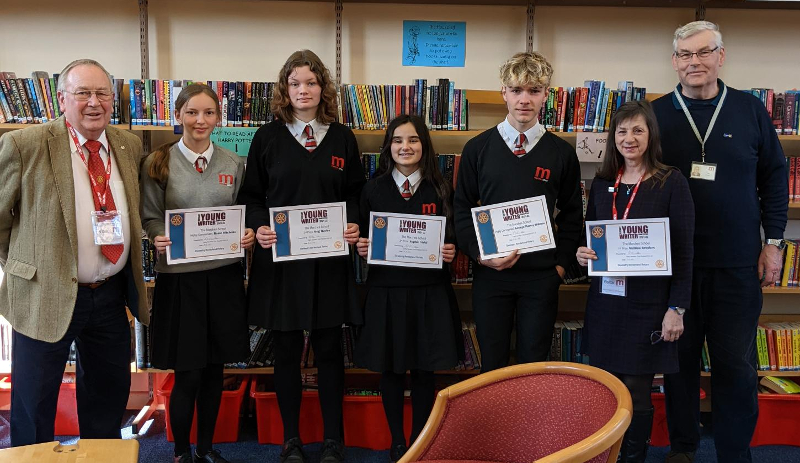 Winners Presentation at The Marches School 17th March 2022
1st. Matilda Brooke's
2nd. Meg Davies
3rd. Sophie Siddi
Highly Commended: Rosie Hitchens, George Harvey-Holmes.
For more - click on john-cranwell-young-writer-awards
---
Young Carers
Circumstances outside their control, sometimes impose a burden of "Carer" to someone else, often a relative. Sometimes, that "Carer" is only a youngster.
Respite from that burden is so essential to be able to keep going. Borderland Rotary support and work with the 'Young Carers' organisation to help provide this respite. We provide different activities that enable youngsters to relax for a few hours, and have fun. With Covid limitations these have not been practical, but we have donated £200 to help out.
---
Many things have been curtailed in recent years
including the Young Chef competition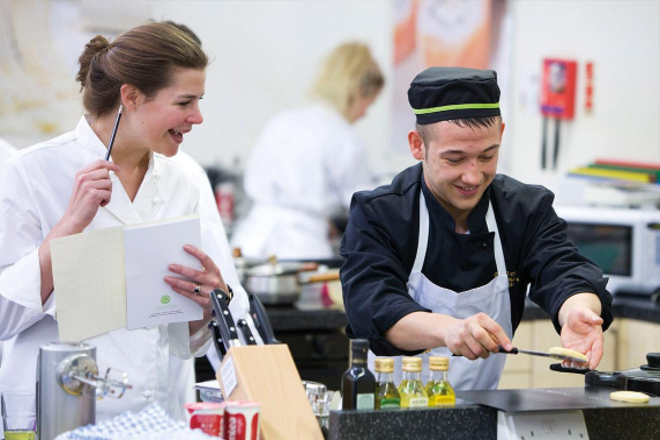 ---