The Afternoon Tea Dance Project, which is a collaborative project between Dukinfield and Stalybridge Rotary Club, Stalybridge Women's Insititute and local Councillors, was originally intended to run for a 12 week period. However, it has proven to be such a success that the volunteers have decided to set up a local community organisation to continue providing the dances on a regular basis from January 2022.
Club President, Ian Cochrane, explained: "the Rotary Club was successful in securing a £2,000 Aging Places Grant funded by the National Lottery to host a free weekly Afternoon Tea dance at the New Labour Stalybridge Labour Club on Friday afternoons commencing September 2021. This project has provided an opportunity to give older people a chance to re-engage after the Covid lockdown.
We initially intended to promote the tea dance for a 12 week period to provide people with the opportunity to have a dance as well as time and space for a friendly chat. We felt it was important that people had a space which was safe and where they could develop a range of activities while being able to socialise and get fitter.
Volunteers from Dukinfield and Stalybridge Rotary Club, Stalybridge Women's Institute, local Councillors and local residents have been giving their time to support the event and provide the afternoon teas.
We have not restricted the dancing to ballroom and it is so nice to see so many people having a fun time on the dance floor or waving their hands in the air to some of the tunes."
Club members supporting the dances: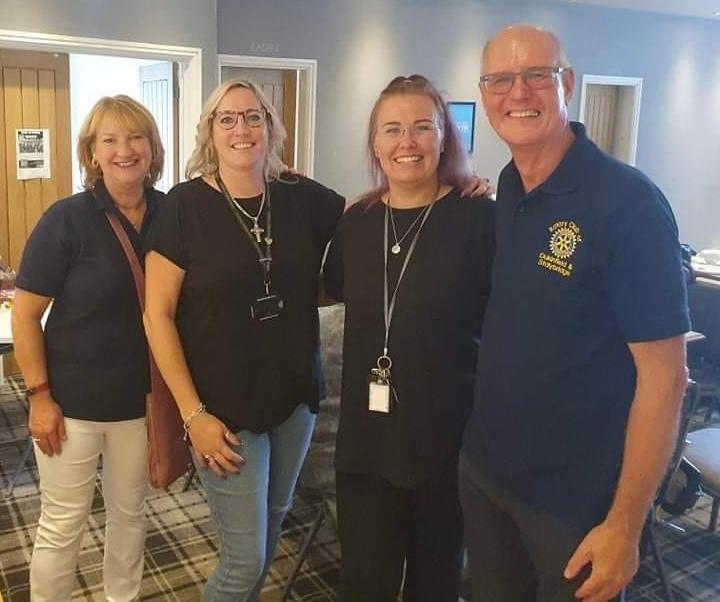 Other helpers: