Rotary Club of Felixstowe Fun Run - 2022
Thanks to all our sponsors and supporters, and of course the runners, we raised £4,400 for local charities including £1,500 for our main beneficiary Suffolk Mind. Not to mention the donations collected by the runners for their chosen causes.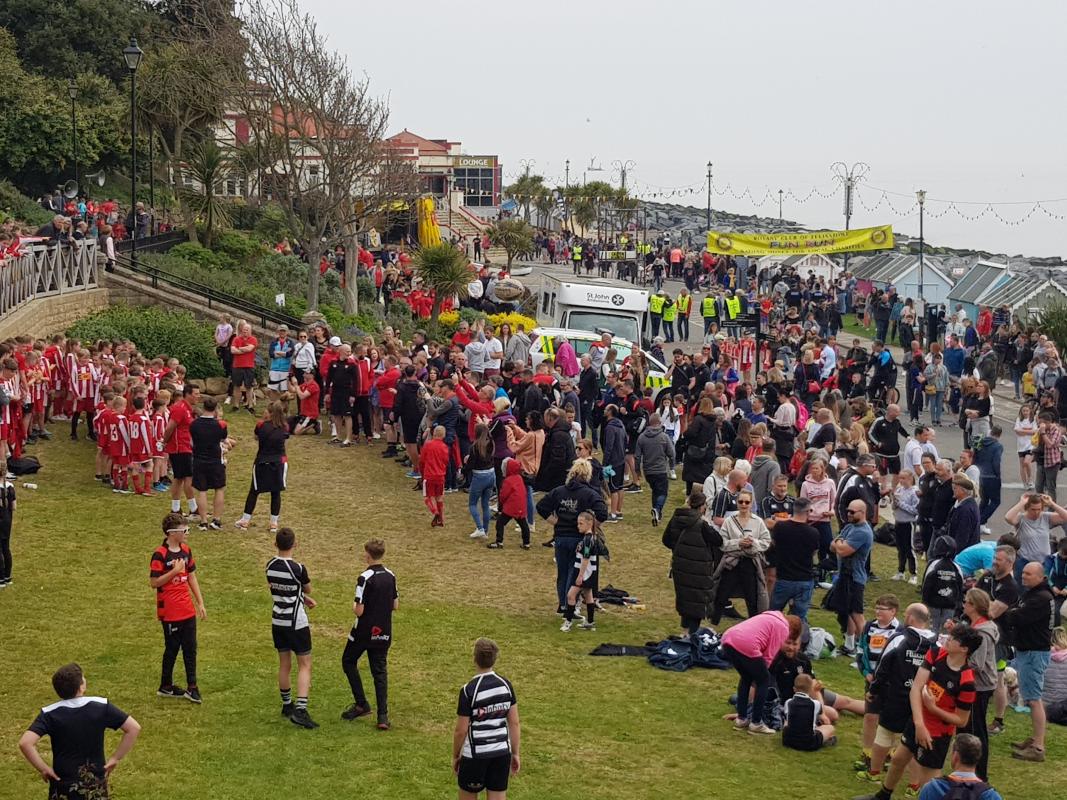 Above is the scene just before the start, and below are the Fancy dress winners (competition sponsored by Jackamans solicitors and presentation by the Mayor, Cllr Mark Jepson).
1st place - Woody (from Toy Story)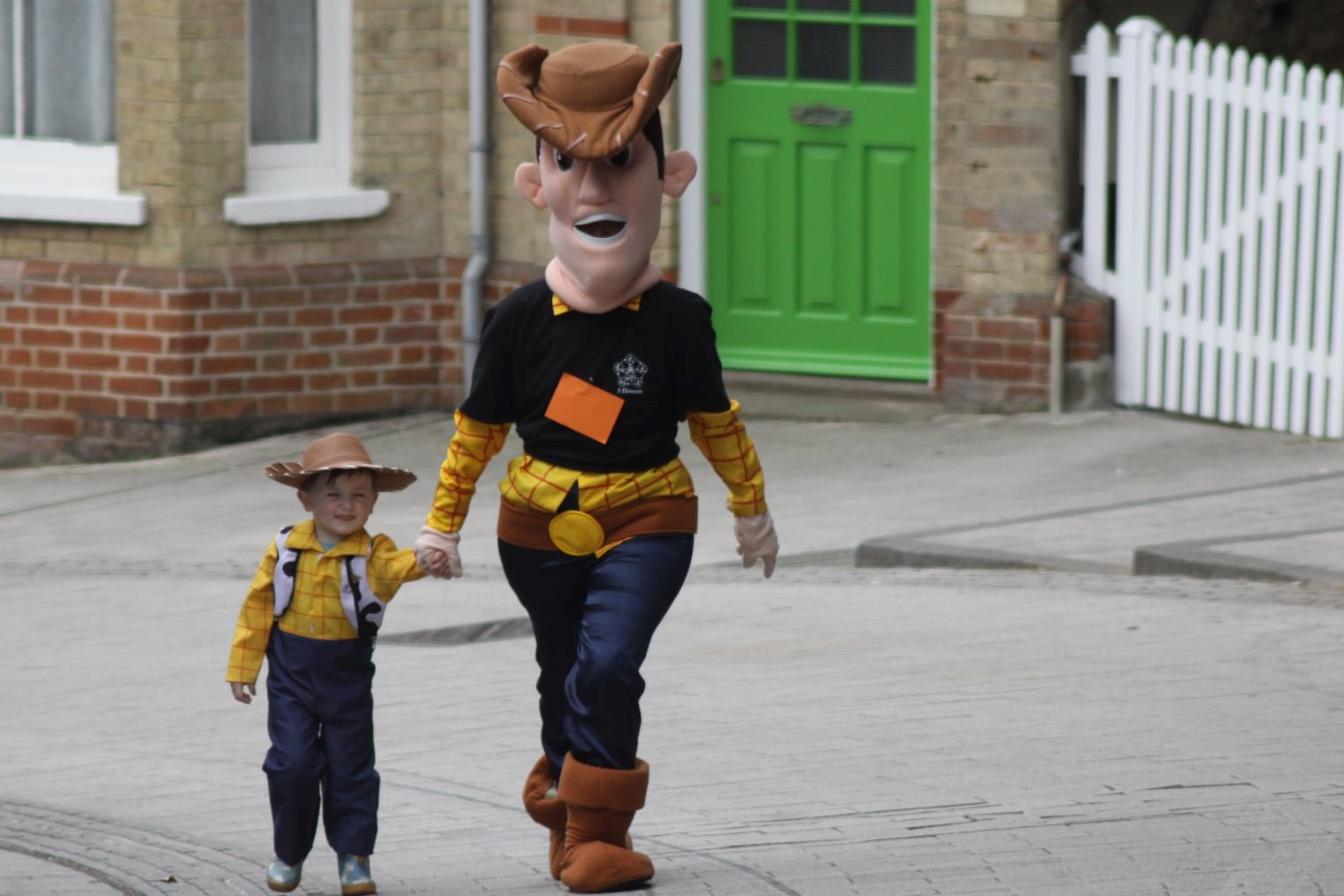 2nd place - Ukraine Lady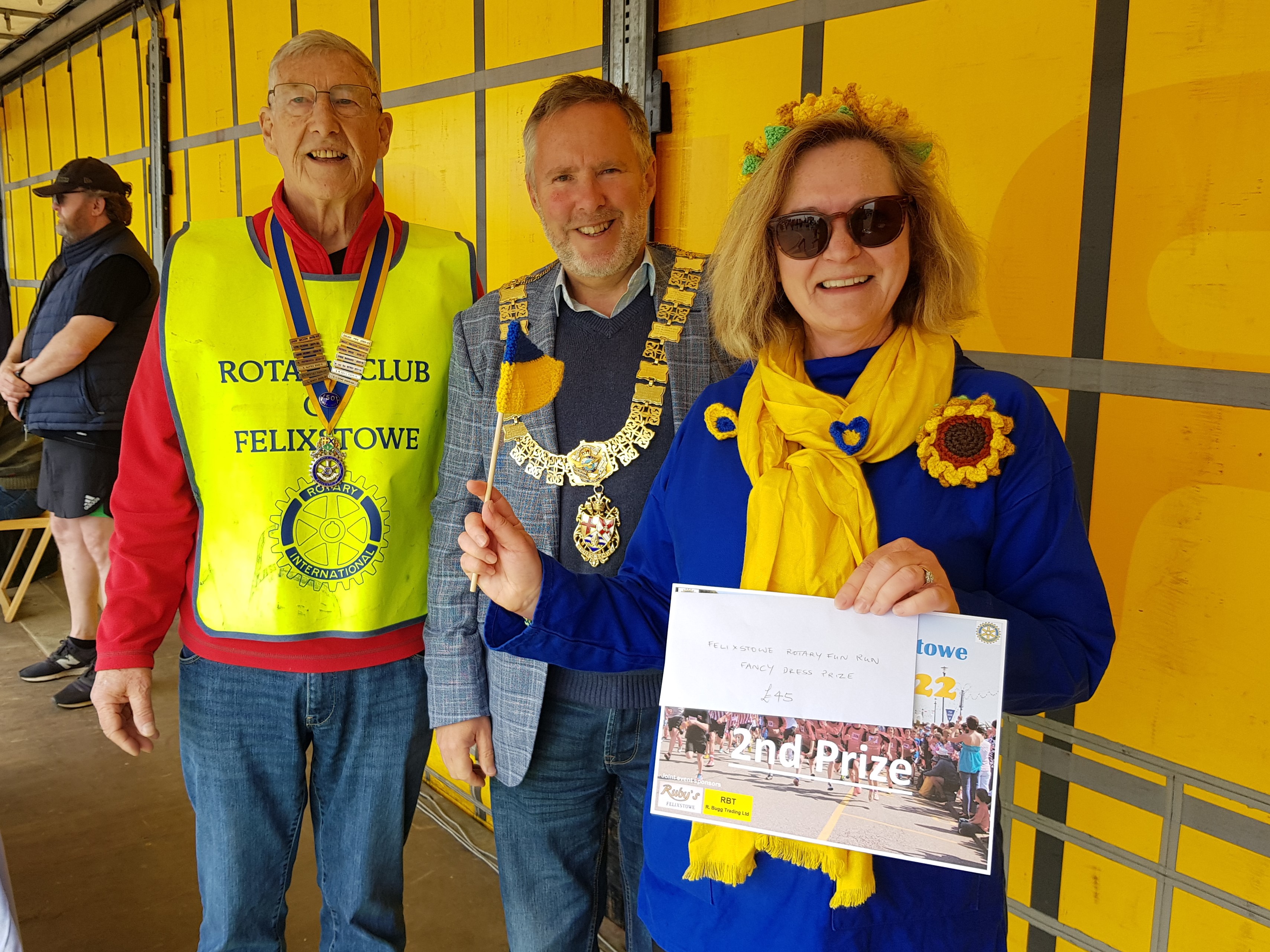 3rd place - Van Gogh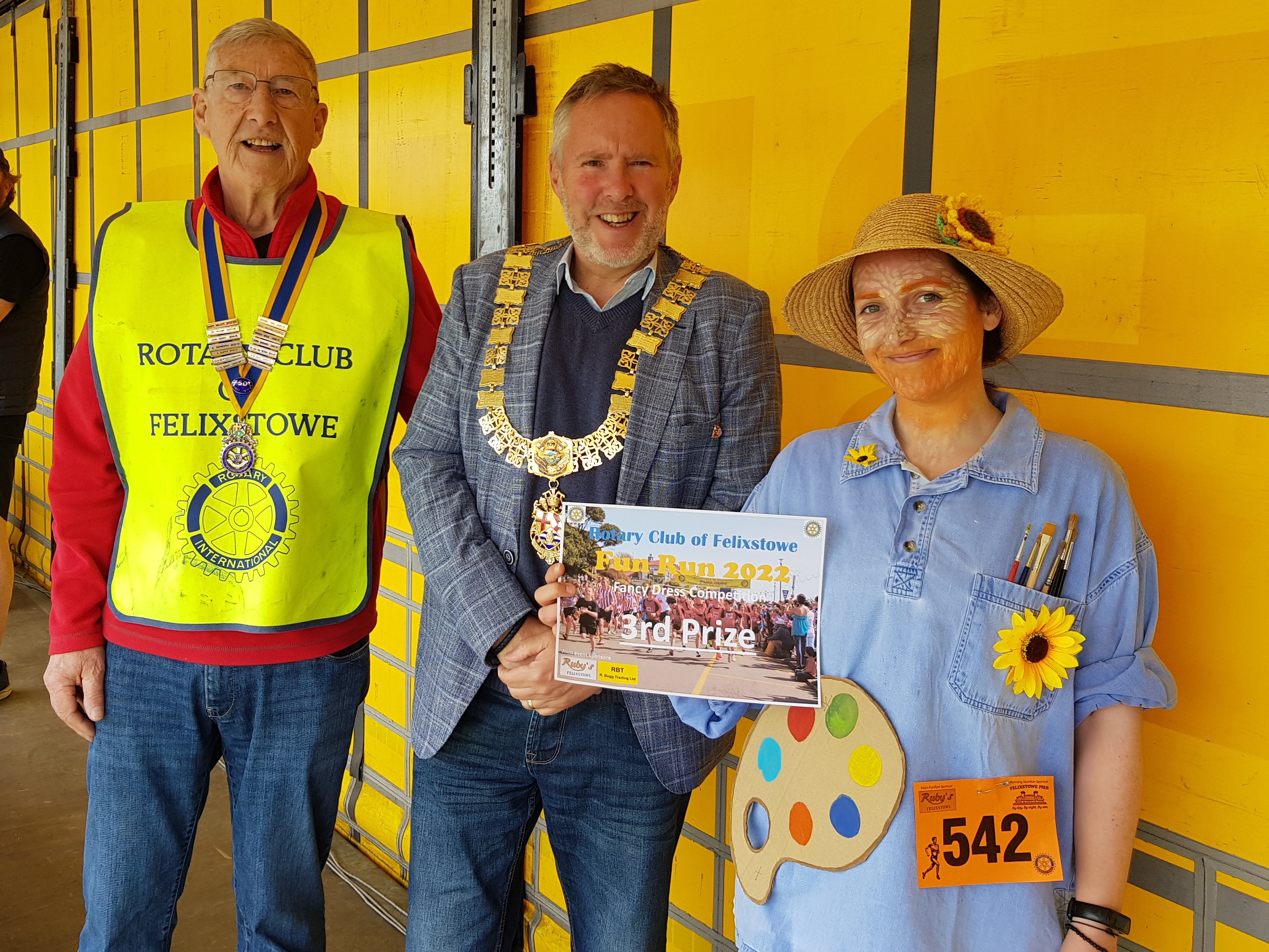 4th place - Caped Pram Runner