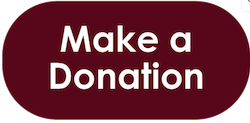 As at 5 March the on-going invasion of the Ukraine has already caused 1.5 million people to escape, seeking sanctuary in neighbouring countries. The infrastructure, including supplies of water, of their home areas has already been severely damaged.
Water Survival Boxes are designed to meet the short to medium term needs of displaced families and this is our immediate priority – although the timing will be determined by clarification of where and when the need is confirmed. The current appeal is primarily intended to target these needs.
We are maintaining close contact with other Rotary initiatives being coordinated by Rotary in Great Britain and Ireland in partnership with Rotary Inter-Country Committees across Europe.
In the longer term any unspent donations made specifically for the Ukraine would be ring-fenced and then used to assist in funding one or more long-term sustainable water projects in that country. During the past 16 years we have used this procedure to pay for such projects in Sri Lanka (2011-2012), Nepal (2015), and Indonesia (2021-2022).
Our Rotary registered charity is entirely volunteer managed and operated so that every pound donated is applied to covering the costs of the boxes, contents, and air freight to expedite their delivery