Primary School Quiz 2022
Annual Primary School Quiz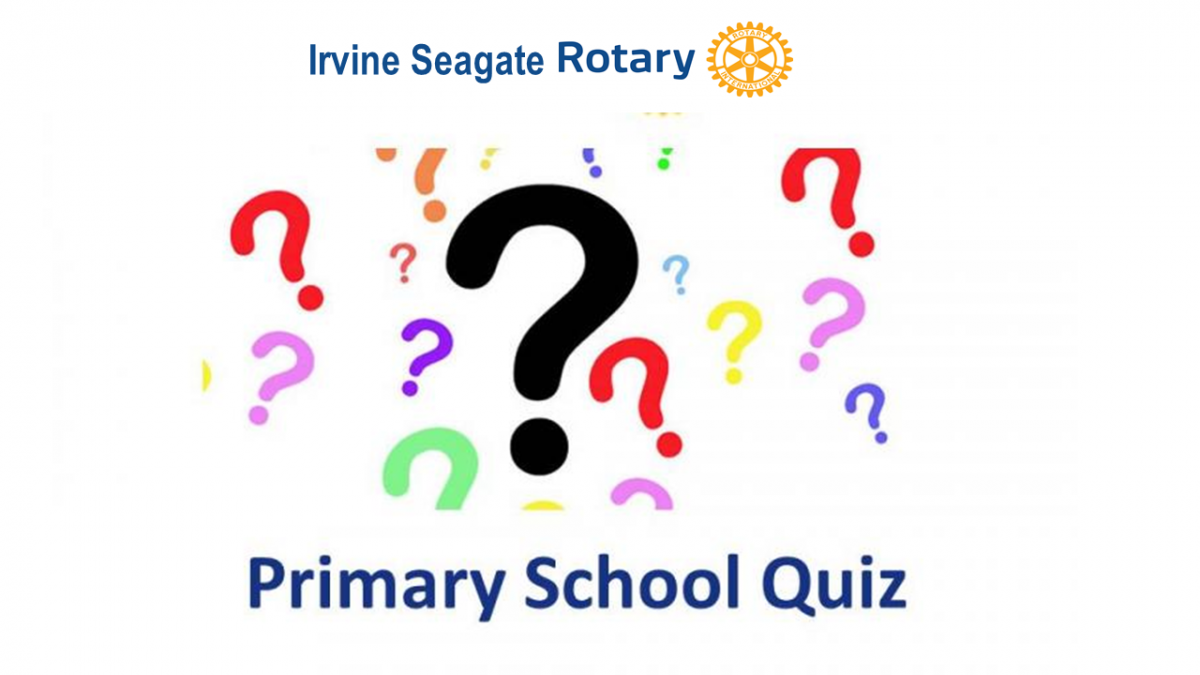 This year teams from ten local primary schools (Annick, Dreghorn, Elderbank, Glebe, Lawthorn, Loudoun Montgomery, Springside, St John Ogilvie , St Mark's and Woodlands) took part in the Rotary Primary School Quiz organised by Seagate Rotary Club.

Because of the impact of COVID, this year's competition was held virtually and in a closely fought contest Annick Primary emerged as the winners from Springside. This was the first time that Springside Primary had taken part in the Quiz.

The quiz is aimed at Primary 7 pupils who compete in teams of four. There are six rounds of questions covering General Knowledge and a variety of other topics. It is hoped that next year, the competition will return to its normal Face-to-Face format.