Results and presentations
The day went very well and all the teams enjoyed the great hospitality given by Felixstowe Ferry Golf Club. The weather for the first half of the rounds was very nice if a little breezy, but for the second half it became quite cold. (Rotarian Jed Payce, the event organiser, described conditions in the latter stages as "brutal".) But despite testing conditions, there were some very good scores.
The Teams who took part were, OOCL, Magnum Group, Norfok Logistics, MCP, Elite Universal, Beatons, Boast International, GMA Warehousing, Maze Logistics, Goldstar, Aquabridge Law and Schallenberg.
Thanks to Goldstar/MacIntyre Transport for the kind donation of prizes.
Individuals
The individual winner with 42 points was Ian Tucker (Norfolk Logistics team), 2nd was Alex Watson (GMA), and 3rd was Ian Bloom (Magnum Group) See below Ian Tucker receiving the award from club President Andrew Rowdon.
Nearest the pin (Sponsored by R.Bugg Trading) was won by Lee Gardner. and the longest drive (Sponsored by Fargo Systems) by Ian Tucker.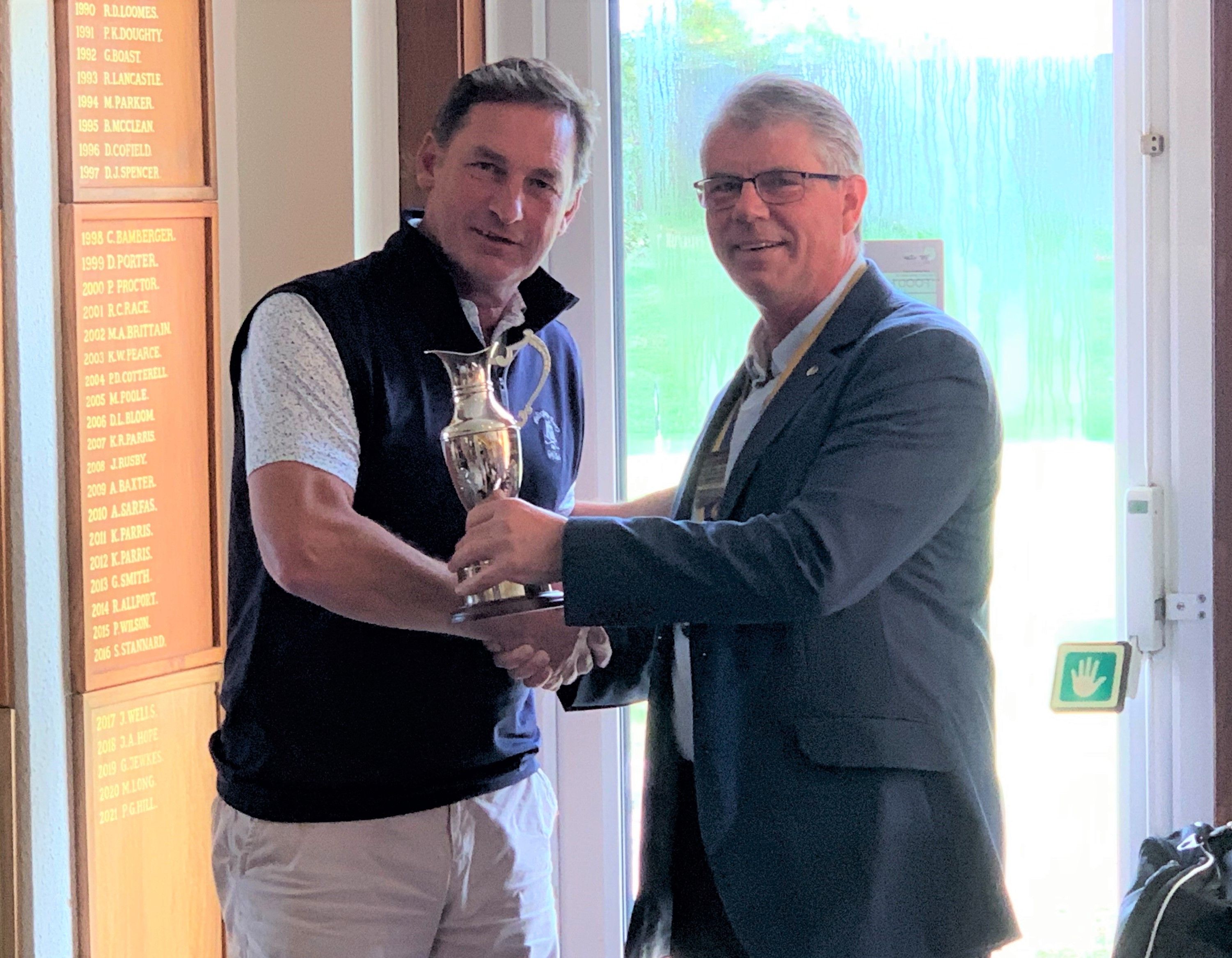 Teams
The team event was won by GMA Warehousing with 128 points.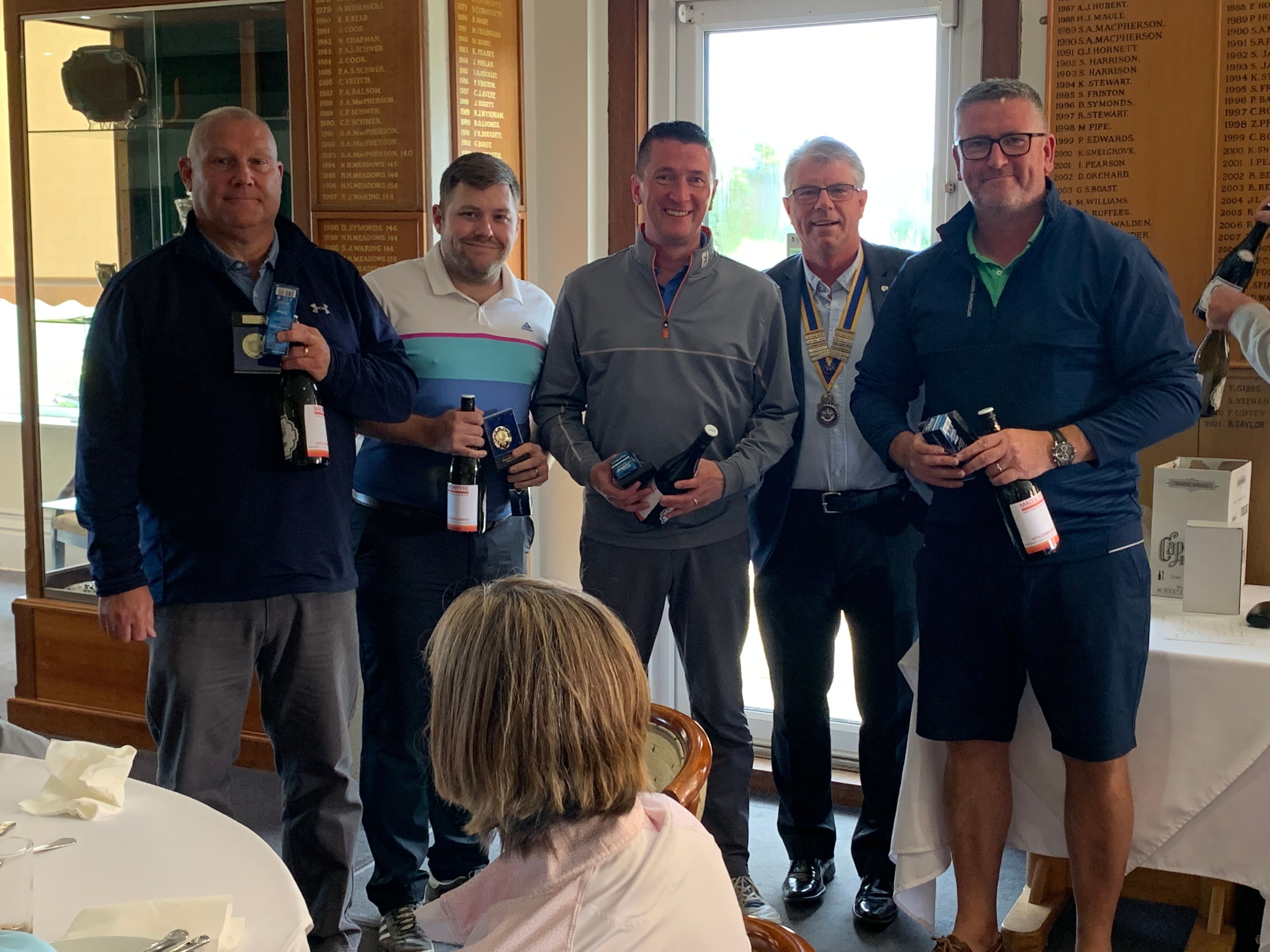 In 2nd place was Boast International.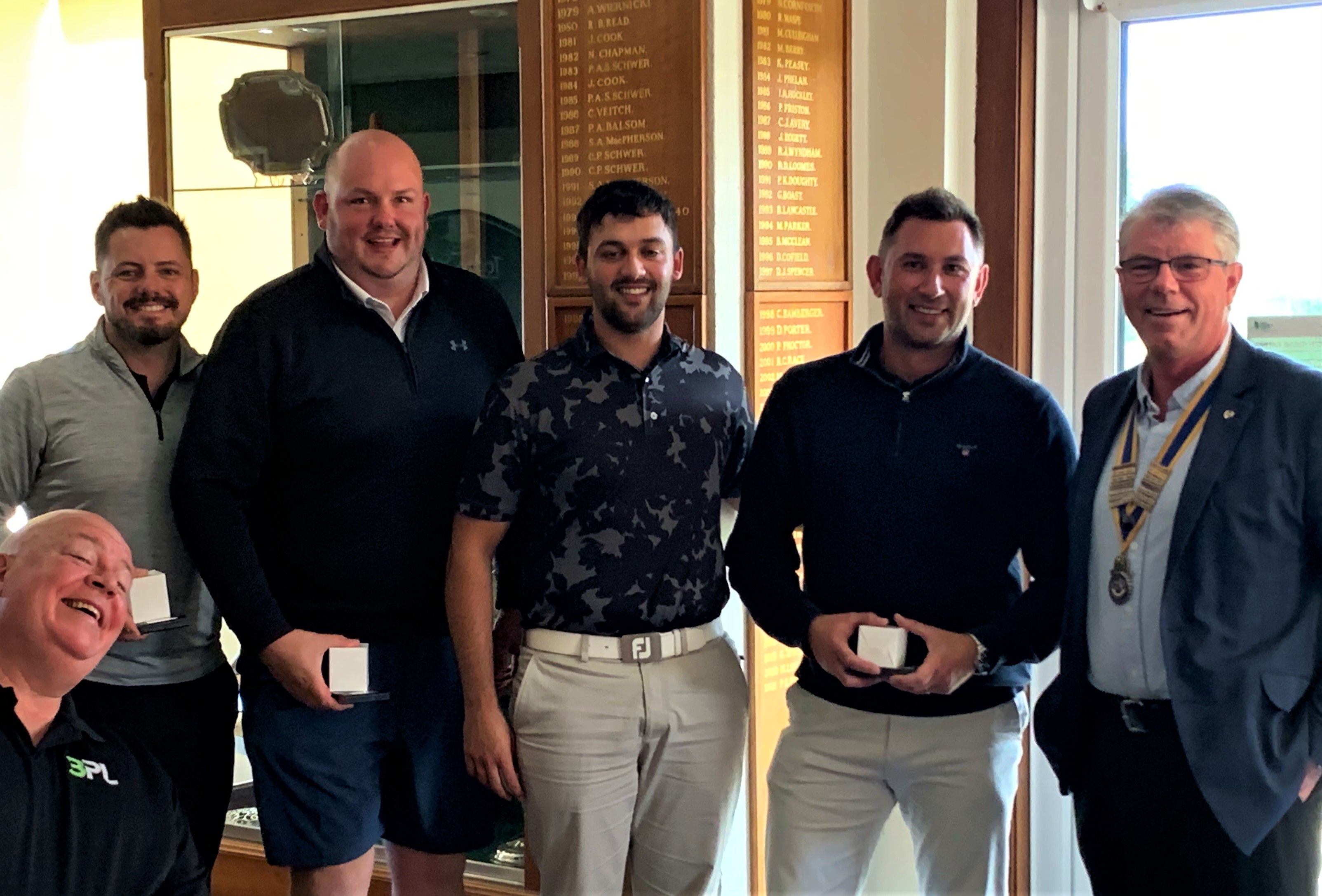 And in 3rd place Norfolk Logistics.