The Rotary Club of Felixstowe decided to use its share of the proceeds from the Santa and Rudolf programme in December to provide some form of humanitarian aid to Ukraine. Rotarians in Ukraine have set up a task force to coordinate help with those suffering due to the conflict and on a monthly basis provide the rest of the Rotary world with a priority list of help that they could benefit from. Through this, the Felixstowe club decided to use the funds raised to send eight 5.5kW petrol generators, much in need given the appalling destruction of their electricity supply network. The challenge was then how to get them there and into the right hands.
We were pointed towards a haulage company called Waites & Stones near Swaffham whose owner/driver, Scott Stones has already made nine previous trips taking across an articulated lorry full of generously donated humanitarian aid. Scott has been going right into Ukraine delivering aid as far east as Kherson and continues to be driven on to do all he can having seen the devastation being wrought on so many innocent civilians there. As you might imagine, Scott has had to learn the hard way about crossing borders with a hugely diverse cargo and of course dealing with local rules, and has many stories to tell.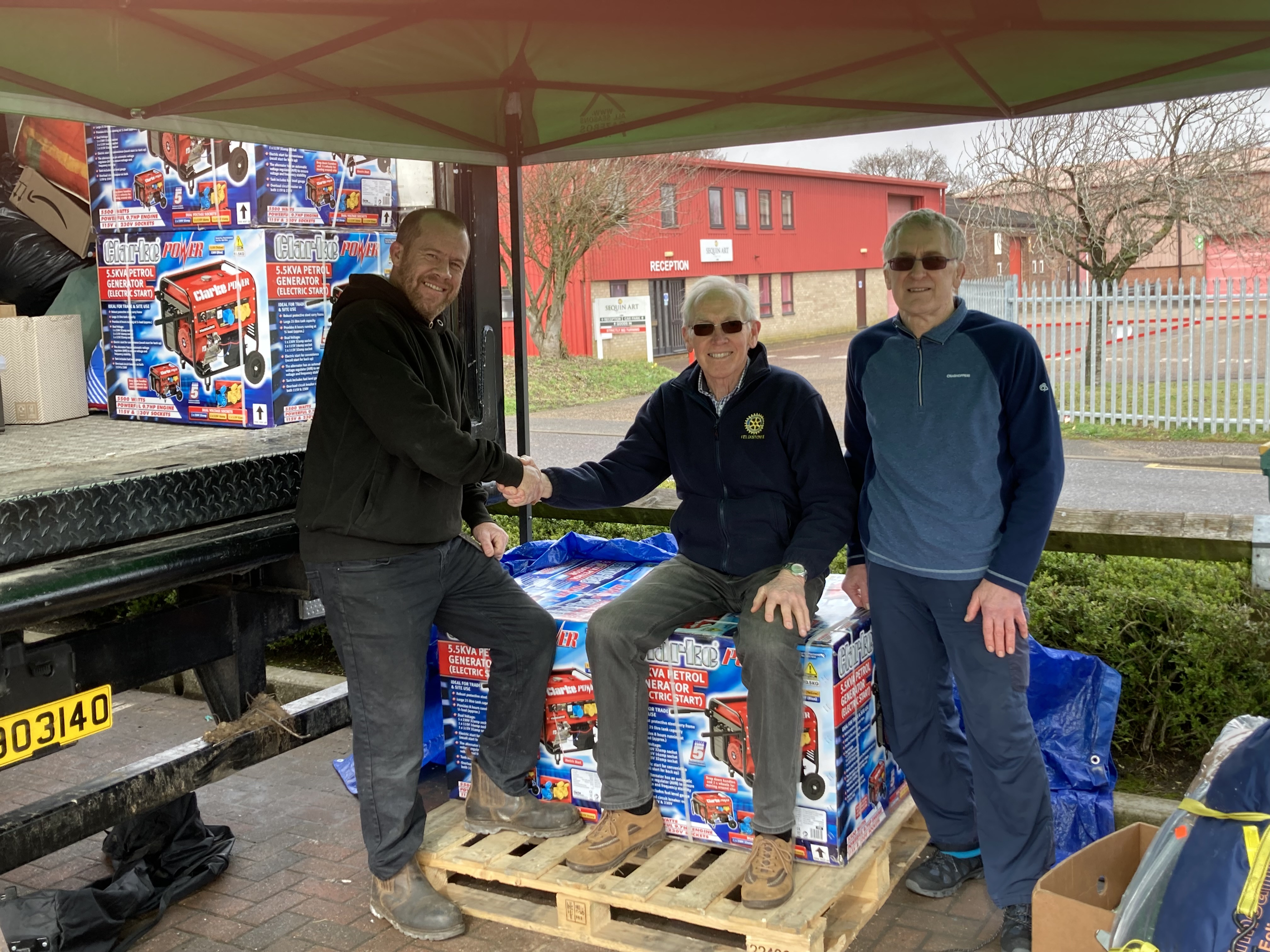 The photo shows Mark Davis(centre) and Paul Griffiths (right) both of the Rotary Club of Felixstowe meeting Scott Stones (on the left) as the eight generators were being loaded onto his lorry. He will be delivering them to a named member of one of the Rotary Clubs in Lviv who will be responsible for allocating them to those most in need. We are told that a number of them will most likely be allocated to community centres where displaced people can come for shelter, food and drink as well as of course charging up various devices.