The first Beachy Head Lighthouse Challenge was held in 2013, organised by the Rotary Club of Eastbourne AM in conjunction with the "Save the Stripes" campaign and supported by the Eastbourne Herald to raise money to repaint the Beachy Head lighthouse at a cost of some £30,000. Had this not been undertaken the iconic red and white stripes would have been allowed to fade and eventually disappear. Due to the popularity of the event, Eastbourne AM Rotary Club has continued to organise the Challenge every year since, with the help of volunteers including Eastbourne Round Table. Part of the funds raised are set aside towards the next re-paint of the lighthouse with the rest donated to local charities including the RNLI (Eastbourne).
Video courtesy of Alex Kent
It essentially involves a walk to the Beachy Head Lighthouse, around the Lighthouse, and then back in exchange for a modest entry fee. There are very few days when it is possible to walk around the lighthouse as it must be during spring tides, when it is light enough and on a weekend. It has grown massively since its beginning and this year it was held on Saturday 20 May 2023. Fair weather saw over 1,300 walkers take part.
The date for next year's walk will be announced early in 2024.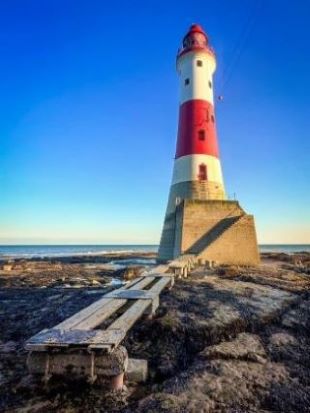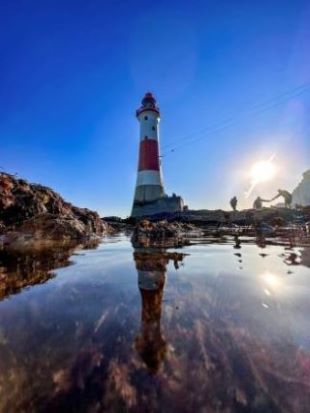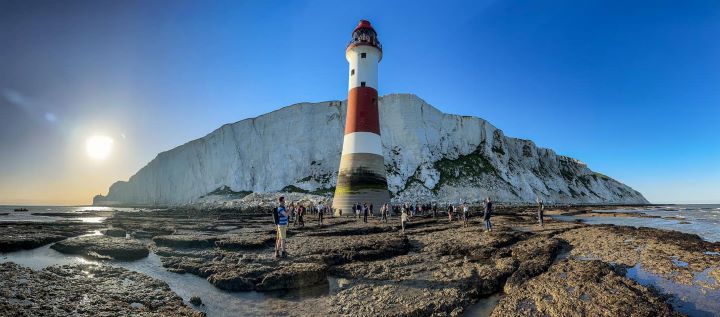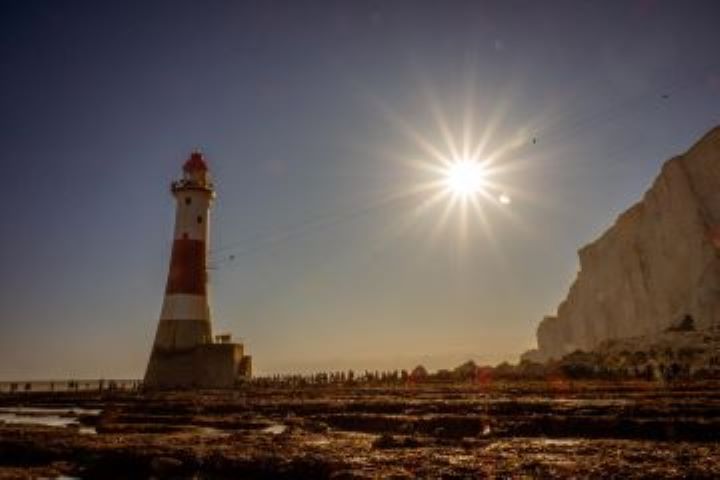 Photos courtesy of Rupert Kirby