Riverside Schools
Presentation of a £1,000.00 cheque to Riverside (Special Educational) School in Hayne Road, Beckenham.
The Riverside Schools cater for 335 special needs children at four sites in Bromley – Beckenham, Phoenix- Bromley, St Paul's Cray and West Wickham.
Rotary Beckenham helped to fund improvements to the Sensory Garden at the Beckenham site where 45 children are taught in five classes.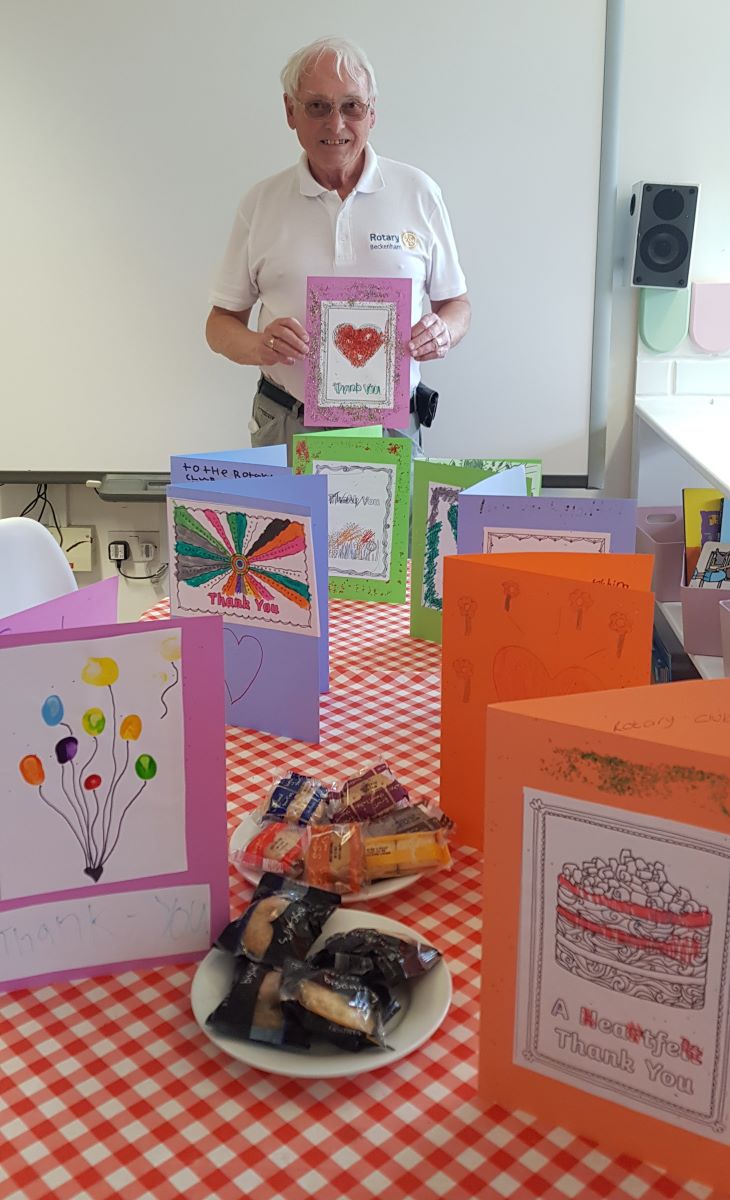 Sandra and myself visited to present the Rotary 'cheque' and were met by Naomi Walters the School Business Manager and three of the young people. We were shown the work that with our help, has been done on the sensory garden.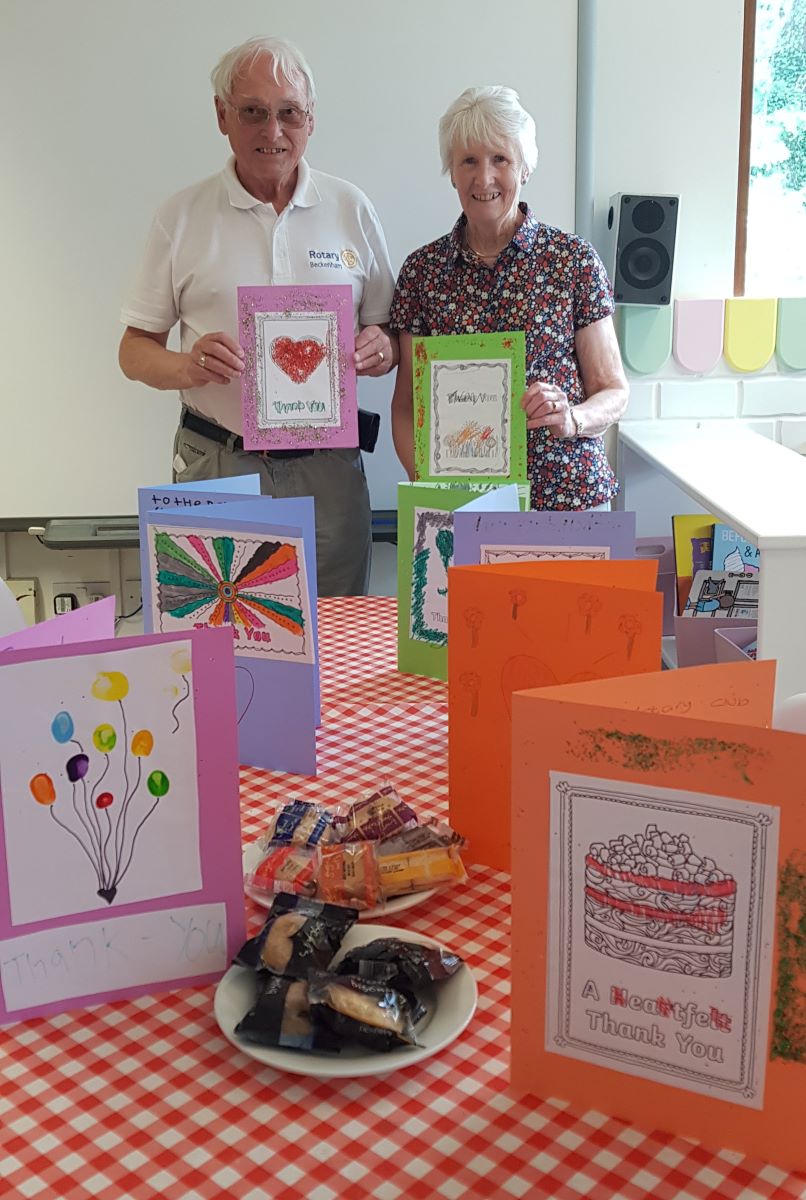 We were then escorted by the young people to their 'Happy Cafe' where we were presented with 15 Thank you cards made by the children and then served with tea and biscuits prepared and served by the young people themselves.
The School clearly caters for a wide range of learning and special abilities with a necessarily high teacher/pupil ratio to care for and help the young people to realise their full potential – As their strap line says, to "Be All that You Can Be".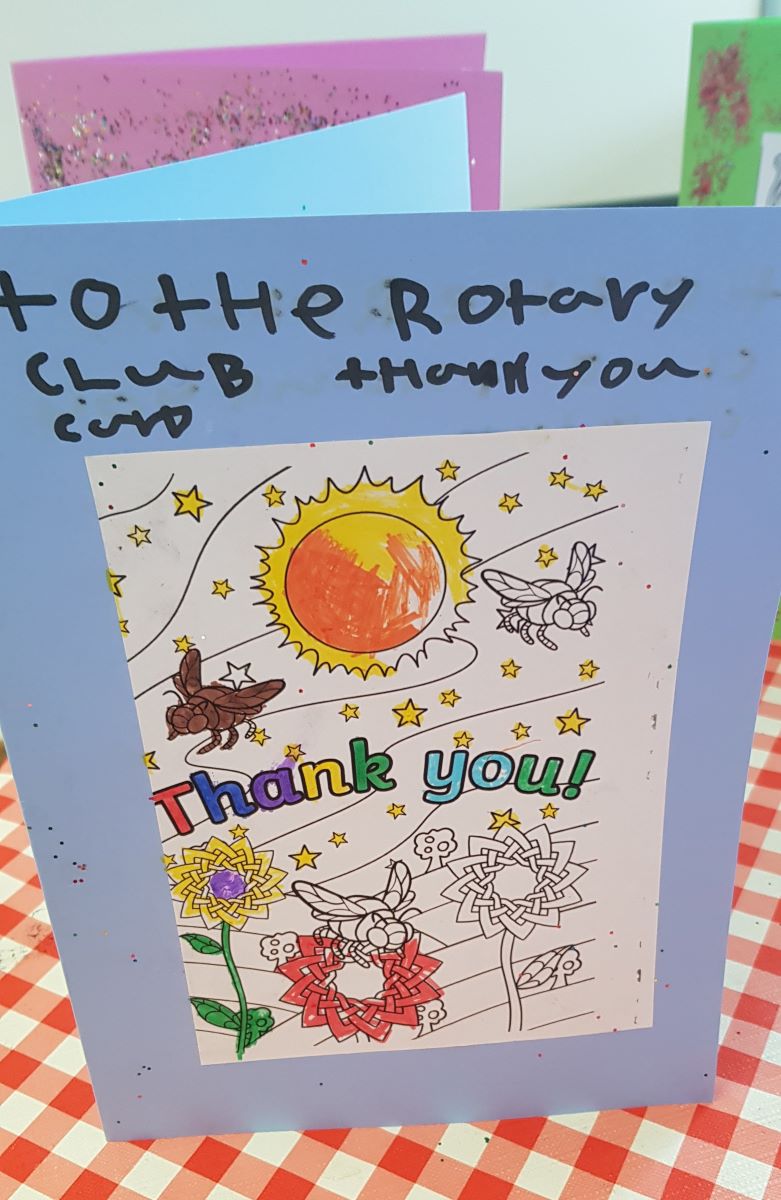 A delightful visit and so heart warming to see what a little help from Rotary could achieve for such needy and clearly grateful children.
Rotarian David Hynes
_________________________________________________________________