Great Golf for a good cause
The Rotary Club of Felixstowe held their annual charity golf day at Felixstowe Ferry Golf Club on Friday 8 September. Fourteen teams took part playing in stunning weather with very little breeze which is extremely rare at Felixstowe.
A great day was had by all and some very good scores were achieved. The team winners were Ian Tucker Team 1, comprising of Tony Talbot (Also longest drive winner), Graham Jewkes (Individual runner up), Bailie Taylor and Francis Law. Their team score (best 3 from 4) was 128 points… The individual competition was won by Leigh Clayden of Clayden Financial with an incredible 47 points off a handicap of 19. Well done Leigh.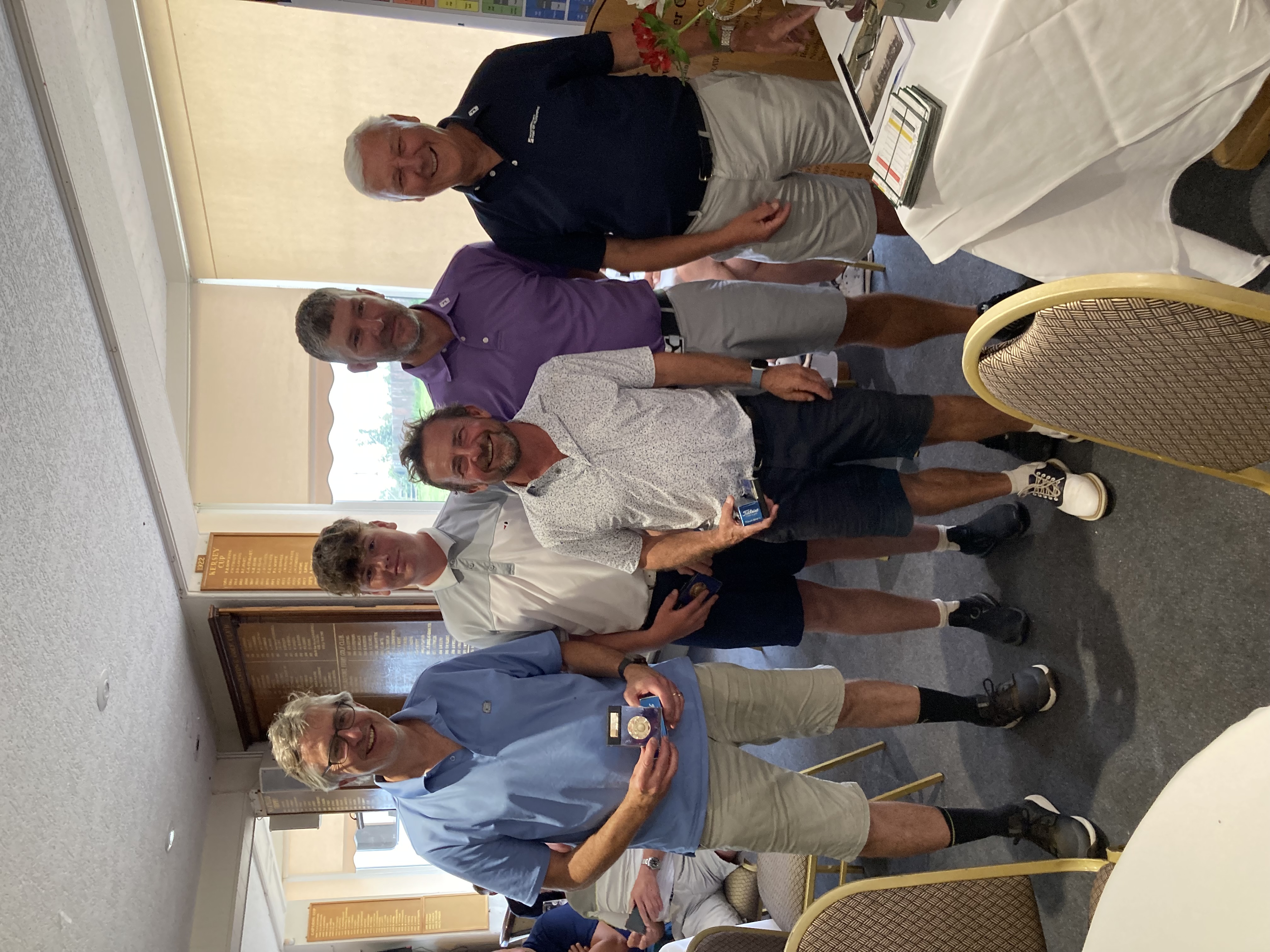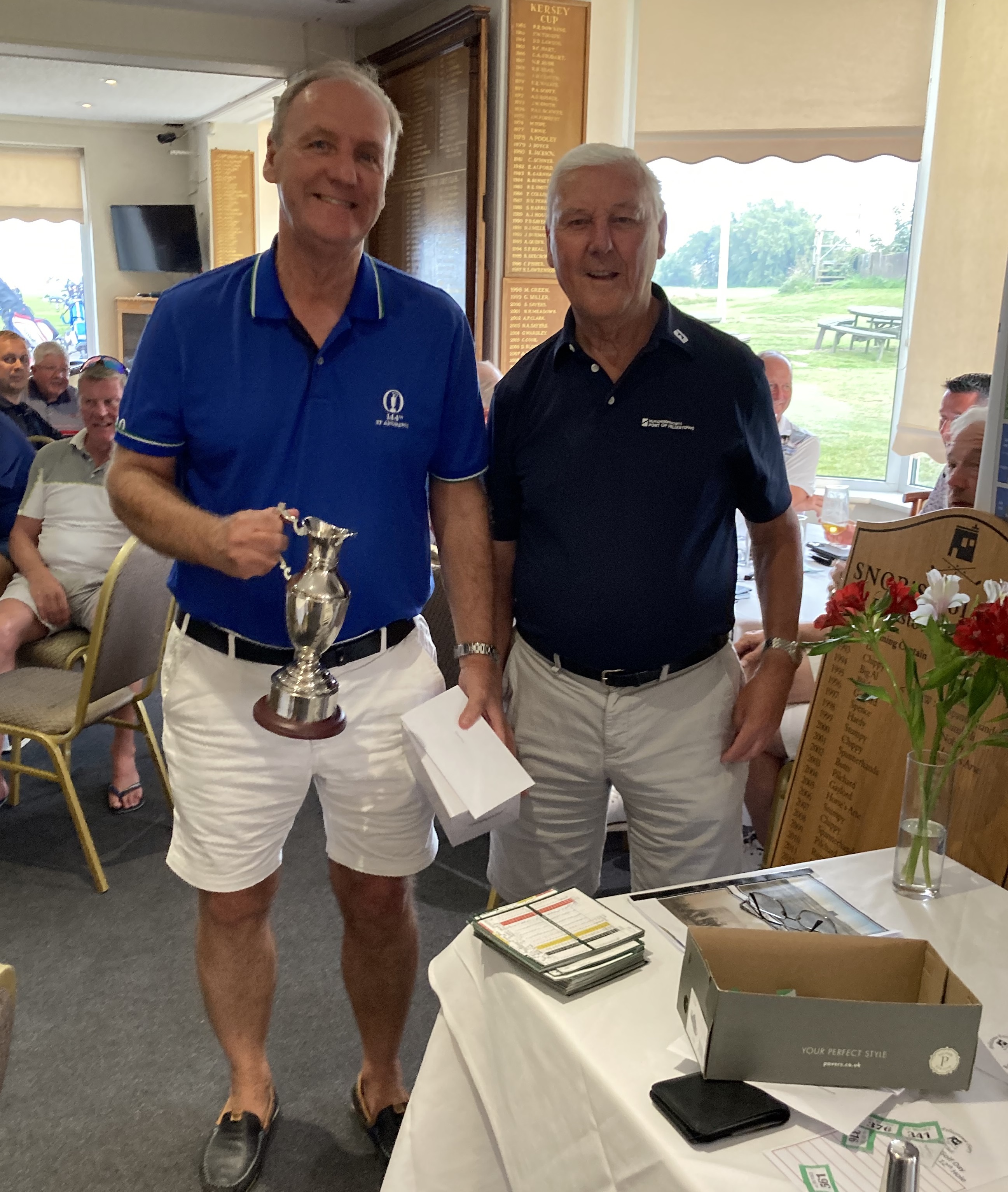 A special thanks to all our sponsors and extra mentions go to Ian Tucker for two teams and a generous donation, Elite Universal for providing a prize for the raffle and to Goldstar who had to call off at the last minute but still turned up and donated prizes. The photos show the winners and unfortunately me and also the board showing all the teams/sponsors taking part. We have raised in the region of £3,100 which will be used to help less fortunate people in the area of Felixstowe and other good causes. Thank you to all who took part and to those who helped and especially to Felixstowe Ferry Golf Club for providing a superb condition course and great food and hospitality.
(Jed Payce, event organiser)