JOHN VARDY MEMORIAL AWARDS
The annual John Vardy awards were made to students from Hope Academy and Golborne High school.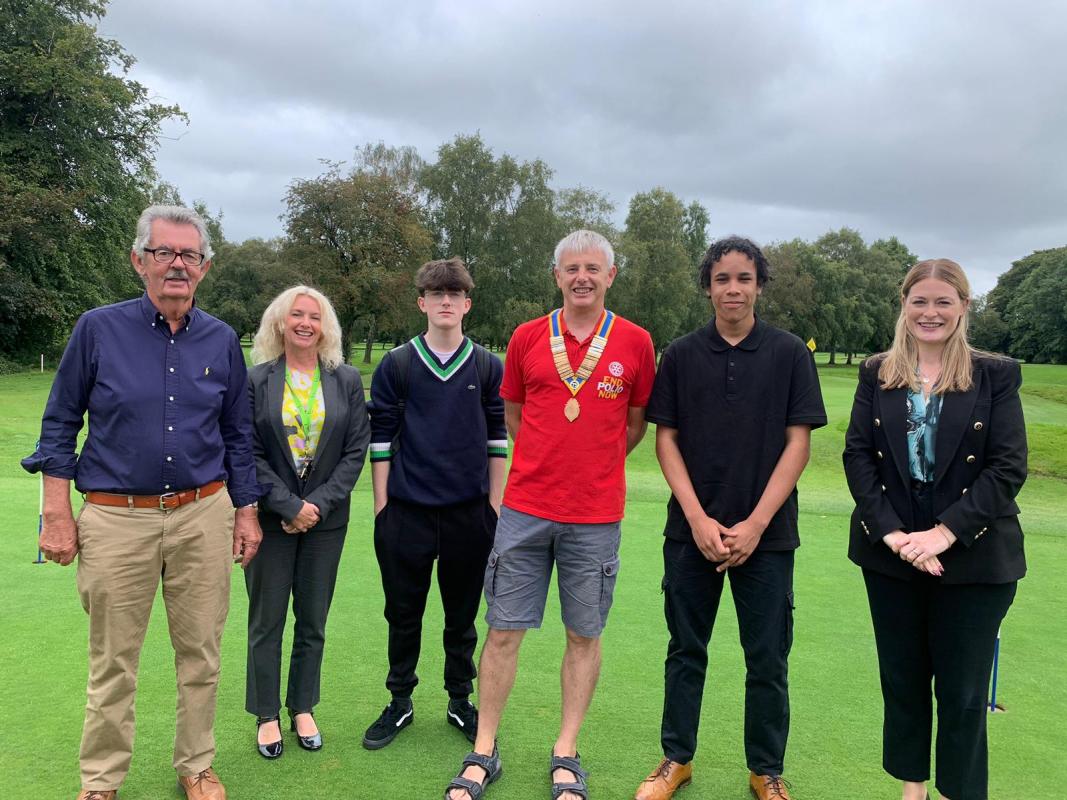 The awards are presented in recognition of the all-round contribution to the life of the school by students, who will be advancing to higher education or University.
This award is given to pupils from Golborne High School and Hope Academy in honour of our founder President John Vardy OBE. The presentation of the award gives the student the opportunity to visit the club and present to us their ambitions and goals for the future.
This years awards were presented at a club meeting on 12 September to Matthew Lacey and Grace Maddix from Hope Academy and Mike Senghore from Golborne High.Teachers Alison Brown and Charlotte Knott accompagned the students.
September is basic literacy and numeracy month in Rotary and it is important that without such tools students would not be able to achieve such awards.
Contact Les Clancy about this page: