District Governor
District Governor Mary Bradley's pages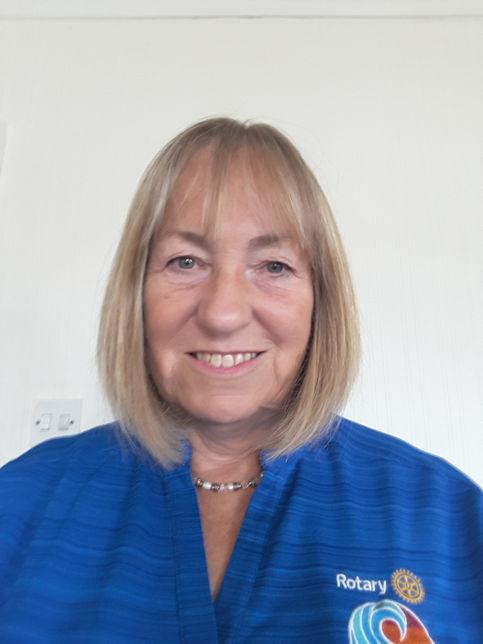 District Governor
Mary Bradley
Mary Bradley is delighted to be District Governor for Cumbria and Lancashire 2018/19. Mary has been a member of the Whitehaven Castle Club, holding different roles including Club President in 2004/5. She then became Assistant Governor for West Cumbria from 2005 - 2008. Mary is possibly best known in the District as conference secretary, a role she has undertaken 5 times and as membership chairman from 2013 to 2016. Mary has also served during the last year on the Rotary Great Britain & Ireland Executive and on the Learning and Development committee.
Mary was born and brought up in Northamptonshire, moving to Wakefield to train as a remedial gymnast and recreational therapist in 1969. She became a Physiotherapist in 2005, working in West and South Yorkshire, and moved to NHS management in Leeds in 1988. In 1999 Mary made a life style choice to move to work in the third sector, returning to university to gain a post graduate diploma in volunteering and fundraising to add to her MBA, gained at Sheffield in 1990.
In 2001 Mary became Chief Executive for AgeUK West Cumbria and with her team, developed the organisation into a high profile local charity employing 140 and having 410 volunteers. She retired in April 2017 to concentrate on her Rotary work and to support her village of Broughton (near Cockermouth) by chairing the Parish Council.
Mary has been married to David for nearly 46 years. They have a special daughter, Hannah. Mary loves the countryside, holidays, cooking and being with people who inspire her.
To contact Mary her email address is governor@rotary1190.org.
Event Diary
Mary's Event Diary can be viewed here: Event Diary