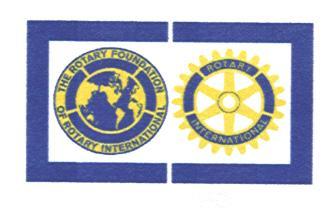 Programmes of The Rotary Foundation
Through Foundation grants and programmes, Rotarians and other contributors can help change the world. They can finance a well for a village that lacks clean water, improve the environment, or provide scholarships to educate the next generation. The grants and programs available to Rotarians allow them to realize Rotary's humanitarian mission throughout the world, including its number-one goal of eradicating polio.
PolioPlus
To eradicate polio, Rotarians have mobilized by the hundreds of thousands. They're working to ensure that children are immunized against this crippling disease and that surveillance is strong despite the poor infrastructure, extreme poverty, and civil strife of many countries. Since the PolioPlus program's inception in 1985, more than two billion children have received the oral polio vaccine.
PolioPlus Grants - Primarily applied for by National PolioPlus Committee chairs or a major partner agency, such as the World Health Organization or UNICEF. Support is available for eradication efforts in polio-endemic, recently endemic, and high-risk countries, including National Immunization Days, poliovirus transmission monitoring, and other activities.
Click here to see "This Close"
Humanitarian Grants Program
Disaster Recovery - Allows Rotarians to donate money in response to specific disasters. Funds are distributed to local committees to support recovery efforts. The program was created in 2005-06, and the Foundation currently administers four Disaster Recovery accounts: Hurricanes Stan and Wilma (Guatemala and Mexico), Hurricane Wilma (United States), the Earthquake in India and Pakistan, and Solidarity in South Asia. Total contributions to the accounts were $6.4 million.
Global Grants - Provide matching funds for the international service projects of Rotary clubs and districts.
″Guide to the New Grants Model" See the new Foundation grants pages.
Educational Programs
Rotary Scholarships - The Foundation sponsors one of the largest international scholarship programs in the world. Scholars study in a different country, where they serve as unofficial ambassadors of goodwill. Since 1947, more than 47,000 scholars from 110 countries have received scholarships of more than $476 million through The Rotary Foundation.
Rotary World Peace Fellowships - Each year, up to 110 scholars are sponsored to study at one of the seven Rotary Centers for International Studies in peace and conflict resolution for a master's level degree. Sign up for the Peace Net newsletter, which provides a forum for the Rotary Centres community.
Vocational Training Teams - VTT's are a group of individuals with common vocations who are hosted by reciprocating Rotarians for a few weeks in a foreign country to study their chosen occupations. In July 2019 a VTT team from the NW of England were invited to go out to Australia with the purpose of looking at special needs education. Australian Rotarians paid for everything except their flights and the team had a wonderful time. They came back very energised with new ideas which they have implemented here.