Sat 15/04/2023 -
Coffee Morning
Abergele - Abergele Rotary invites you to a Coffee Morning supporting local Good Causes.
more
Sat 22/04/2023 -
District Assembly
District Assembly - opportunity to meet other District 1180 Rotarians and your District Support Team - Venue Neston High School
Thu 11/05/2023 -
District Executive
District Executive - Zoom link will be given on Agenda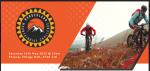 Tue 16/05/2023 -
Mid Wirral Charter
Mid Wirral - Our annual Charter is at The Neston Club. Guest speaker is Roger Devonside speaking on "Super aerobatic display, airplane wing-walker".

Thu 18/05/2023 -
Wirral Choral Festival
North Wirral - Our Choral Festival returns after a 3-year break (due to Covid). 5 Choirs will perform and this year's compere is Billy Hui of Radio Merseyside.
Fri 19/05/2023 - Sun 21/05/2023
TRIPARTITE INTERNATIONAL EVENT
Crewe & Nantwich Weaver - VISIT BY ROTARY CLUBS OF CERGY(PARIS); NIDDA(GERMANY) AND HOSTED BT CREWE AND NANTWICH WEAVER ROTARY
Sat 20/05/2023 -
WEAVER WANDER CLASSIC CAR RUN
Crewe & Nantwich Weaver - ANNUAL CLASSIC CAR RUN - CONTACT IAN FOR BOOKING AND/OR FURTHER DETAILS VIEW WWW.WEAVERWANDER.CO.UK
Sat 20/05/2023 -
PRESIDENT'S NIGHT(ADVANCE NOTICE)
Crewe & Nantwich Weaver - VENUE - THE CROWN HOTEL, NANTWICH - FURTHER DETAILS TO FOLLOW

Sat 20/05/2023 -
SAUGHALL GIN FESTIVAL
Saughall - Enjoy Saughall's very own Gin Festival. Quality Premium Gins and live music from the wonderfully talented Jack Woodward. Jack will be known to many of us having played several times in the Greyound. Tapas & general bar available
Wed 05/07/2023 -
District Council
District Council - Welcome in the new DG Norman Waddell Venue TBA

Tue 15/08/2023 -
Art Exhibition
North Wirral - Our ever popular Exhibition of paintings by local amateur Artists returns to the Floral Pavilion. See Handbill for details.
Tue 03/10/2023 -
District Executive
District Executive - Zoom link will be sent out with Agenda
Thu 26/10/2023 -
District Council
District Council - All District 1180 Rotarians welcome Venue TBA
Wed 07/02/2024 -
District Executive
District Executive - Zoom link will be sent on Agenda
Tue 05/03/2024 -
District Council
District Council - All District 1180 Rotarians welcome Venue TBA
Thu 09/05/2024 -
District Executive
District Executive - Zoom link to be sent out on Agenda