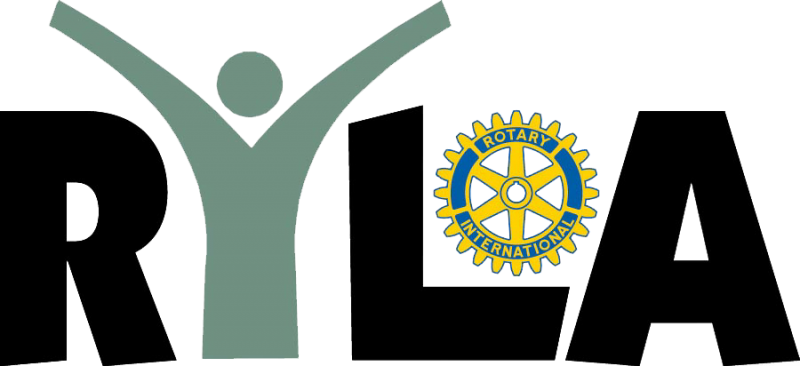 DISTRICT 1180's RYLA
Started in Queensland, Australia in the 1960s the programme is run all over the world by Rotary Clubs. The principle aims of RYLA is to provide an effective learning experience for selected young people who have already shown embrionic leaderdship skills, to encourage leadership of young people by young people and to recognize publicly young people who are rendering service to their communities.

In District 1180 the RYLA event takes the format of an activity training course for selected young people aged 16-18 (at the time of the course) at the Arthog Activity centre near Barmouth in North Wales. This next course is being planned for August 2022. It is expected that around 40 places will be available, with limitations from each club, and also possible preference to young people who missed out previously.
RYLA gives a fantastic opportunity to young people. Anyone interested should contact their local Rotary club in the first instance.
Rotarians & Rotary Clubs: Please contact the District organiser, Rtn Paul Crosby
Paul is being assisted in 2022 by Rtn Daniela Deflorio, who will take over in 2022/23. She may be contacted at daniela_deflorio@hotmail.com
So What can you expect?
By giving the opportunity of experiencing practical learning combined with current best practice in leadership training. Delivered by specialist tutors the candidates gain benefit by
• building confidence through presentation skills, working and cooperating together
• learning new skills utilising outdoor and water activities
• working effectively as a team in difficult situations
• experiencing how to make effective decisions using challenging exercises
• recognising and utilise skills in others
• working to tight deadlines
• understanding the problems of leadership
• learning from their own mistakes in a friendly atmosphere
Who runs RYLA?
The week is organised in partnership with Arthog activity centre which has over 30 years experience of providing world class outdoor activity training. The outdoor activities are delivered by qualified staff
The Centre is beautifully situated on the slopes of Cader Idris overlooking the sea. It has purpose built and recently redeveloped accommodation, with its own laboratory, library and extensive grounds which include a high ropes course.
The course content is delivered by a team of Rotary members from the District 1180 under the supervision of an Internationally renowned corporate training organisation.
How to apply to "get on board"
Participating Rotary Clubs can sponsor up to two candidates for the event. This sponsorship covers the cost of the week's accommodation, food and activities.
Your local club will be able to inform you if they are a participating club and advise you of their full application process, which may include a written submission and interview. To find your local club see: http://www.ribi.org/ or look on this map.
How to find your way there
These directions make the assumption you are coming from Dolgellau, where the turn off is not as obvious if you were coming from Friog and Fairbourne.
On entering Arthog village on the A493 from Dolgellau, continue past the turn off for Morfa Mawddach railway station on your right and the war memorial on the left, SLOW down on these bends as the turn for the Centre is just around the corner!
Full details appear in the Delegates Handbook which each student receives before the course starts.