Rotary Holidays for Children Trust
The Rotary Holidays for Children's Trust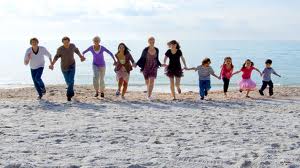 The Rotary Holidays for Children's Trust provides holidays for children and young persons who have not, at the date of the proposed holiday, attained the age of 18 years, and who are in need of financial assistance, which may include children and young persons who are physically or mentally handicapped (disadvantaged children). There is no restriction in the Trust Deed as to the locality from which the persons to be aided may come.
The Children's Trust was set up in 1978 as a result of the sale of West Winds in Weston-Super-Mare, which was a Rotary owned holiday home and was founded by Rotary Districts 1060, 1100, 1170, 1200, and 1210. At a later date a further Rotary District, 1290, was admitted. (The amalgamation of 1170 and 1290 into 1175 means the Trust again consists of five Districts.) Each Rotary District has a Trustee who is appointed for five years. There is no restriction in the Trust Deed as to the locality from which the persons to be aided may come.
Any Club wishing to apply for a grant from the Rotary Holidays for Children Trust must do so by 31 January 2019 on the
2019 grant application forms.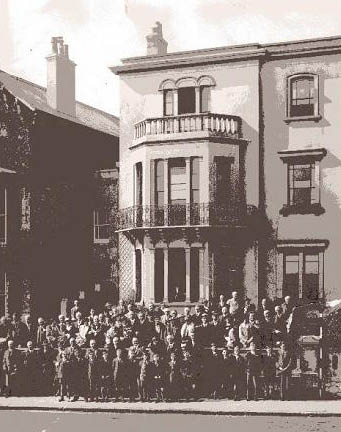 About Rotary Holidays for Children Trust
In 1923, Weston Super Mare Rotary Club proposed a scheme to provide a holiday home for 'poor and ailing' boys from Devon, Cornwall, Gloucester, Somerset and Bristol. The Weston Club would provide from their members a House and Management Committee. Rotarians in the districts; clubs would pay five shillings plus an annual contribution of two shillings and sixpence.
The first Home, at 35 Bristol Road, Weston Super Mare was opened in February 1924. The original Trust was called the Holiday House for Poor Boys. Boys aged 9 to 16 were from homes whose parents could not afford a holiday, and especially those recuperating after an illness being selected by the local Medical Officers of Health. Appeals for clothing were made because some boys were unable to attend because they were so poorly dressed and which they were allowed to keep afterwards. Initially the Home could accommodate up to 19 boys at a time
Since the first house was opened in 1924 more than 3,650 under-privileged boys from the poorest districts in the UK have passed through its doors. It soon became apparent that those premises had outlived their usefulness and that in order to meet the increased demands, larger and more modern premises would be needed.
An Appeal was launched in 1949 to purchase and equip a larger house. Over the years, Rotarians made large contributions and in 1953 the new house at 37 South Road, Weston, to accommodate 45 boys at a time was opened.
Numbers gradually declined because parents didn't want their sons to leave home, and in 1976, the Home was closed and the property sold for £32,000. This sum, together with £21,000 from another Appeal in 1974 formed the basis of a new Trust, called the Rotary Holiday for Children's Trust.
Today
Contributions made subsequent to that sale and wise investment have brought the Trust's fund to a current level of about £300,000. This provides sufficient income for annual grants of about £2500 per District, to be made to the clubs in the five Rotary Districts that now administer the Trust.
Rotary Clubs provide the holidays to disadvantaged children from member's contributions and the Trust makes a grant towards the cost, with the major cost falling onto the Clubs. Holidays can be an outing of one day or up to a week in a holiday camp or even 'sail training' experiences. The majority have never had a holiday before! The new Trust is open to boys and girls.
Over recent years, investment income has been falling, so that grants to Clubs have not been as generous as in the past. Any contributions from Clubs will help towards the Trust objectives of enabling poor and disadvantaged children to have a holiday.
In their report for the year-end 31st March 2018, the Trustees were pleased to report that grants amounting to £9,126 were approved and from this sum holidays were provided for 1,415 children. Five Rotary Districts and some 67 Rotary Clubs participated in the provision of these holidays. The Trustees are grateful for the work provided by these Rotary Clubs and their members in this valuable service. Since 1980 the Trust has supported 33,500 children.