Fri 10/12/2021 -
Concert for Christmas
Liskeard & Looe - Seasonal Variety Concert in Wesley Church Liskeard
Wed 15/12/2021 -
TURKEY SUPPER
Bodmin - Annual Christmas meal at Westberry Hotel Bodmin - Invitation to friends etc. Select details....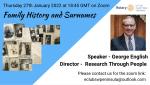 Thu 27/01/2022 -
Speaker Night - George English on Family History and Surnames
South West Peninsula - This promises to be an interesting evening as George is a professional genealogist with many years of experience of research in the UK and abroad. His talks focus on bringing ancestors to life.
Sat 05/03/2022 -
District Conference
Book for an exciting weekend and see how you can help the environment. Book here https://swprotaryconf.org.uk/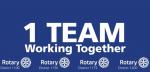 Fri 11/03/2022 -
PEDS 2
A Multi-District training session for President-Elects taking up office in July 2022. Further details will be sent out nearer the time
Fri 25/03/2022 -
Concert
Liskeard & Looe - Variety concert in Liskeard Public Hall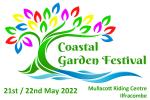 more
Sun 03/07/2022 -
Senior RYLA
An intensive program of outdoor activities and tasks aimed at promoting confident and positive leadership along with team building skills. With a series of projects and talks from notable, well respected and inspiring people from around the country.
Sun 17/07/2022 -
WADEBRIDGE WHEELS 2022
Wadebridge - Wheels 2021 has had to be cancelled again this year because of the uncertainty over possible Covid restrictions. We welcome you to the 2022 event and there will be more details in good time.