WorldWaterWorks - global support from a Somerset Rotary club
A waterbox contains essential items for those who have lost everything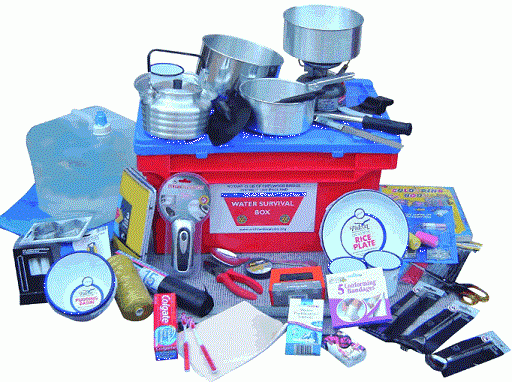 Rotary is an international organisation and Rotary clubs work together all over the world to provide humanitarian support during and after times of crisis.
Since 2005 the Rotary Club of Chelwood Bridge has been supplying water boxes to disaster areas all over the world
Each box contains the basic items which a family needs when they have lost everything.
The boxes are packed by volunteers from Rotaians to school children, and it is a very rewarding experience knowing that the box you have packed will be opened by someone who is desperately in need of the items in the box.
The Water Survival Box is a fully paid for product full of new items and does not need filling by external organisations. The new items will be tailored to suit the disaster locations. The cost of a survival box is 150. (inclusive of airfreight costs). Purchases can be made online and we would appreciate your support.