Sat 06/03/2021 -
PEPS - President Elect Preparation
Details to be confirmed
Sun 07/03/2021 -
Imber Ultra Marathon
Westbury - Due to the Covd-19 pandemic it has been, with great reluctance, decided to cancel the event for 2021. This decision has been taken after discussion with Avon Valley Runners and is in line with UK Govt guidelines and regulations.
more
Mon 08/03/2021 -
District Executive meeting - Zoom
Ilchester Arms, Ilchester.
Sat 13/03/2021 -
District Forum- Zoom
venue to be confirmed
Sat 20/03/2021 -
DOTS 2 District Officer Training - cancelled
Details to be confirmed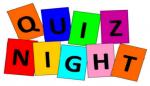 Fri 26/03/2021 -
The Rt, Hon. Jacob Rees-Mogg MP
Midsomer Norton & Radstock - A short talk by The Rt, Hon. Jacob Rees-Mogg MP. The talk will be followed by Jacob taking pre-submitted questions which will be drawn randomly from the list of those submitted. There may also be time for some follow up responses.
more


Fri 07/05/2021 -
Volunteer Expo
Crewkerne District - Volunteer Expo is the national event to connect volunteers, organisations and the charity sector to harness the power of volunteering.
more
Sat 08/05/2021 -
Weston Rotary Dog Day
Weston-super-Mare - A Charity Fun Day for Dogs, on the Beach Lawns (opposite the Grand Atlantic Hotel) Lots of Fun Classes to enter Dog Activity Zone - Demonstrations & 'Have a Go' Fun Day out for Dogs and Families Raising money for Holly Hedge Animal Sanctuary and other
more
Wed 12/05/2021 -
District Team meeting
Zoom meeting
Sat 22/05/2021 -
District Assembly - Zoom
Details to be confirmed
Wed 30/06/2021 -
District Handover
venue TBC
Thu 26/08/2021 -
District Exec meeting - Zoom
Zoom meeting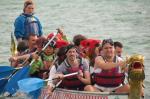 Sat 25/09/2021 -
District Forum
Venue TBC
Wed 06/10/2021 -
District Executive meeting - Zoom
Zoom meeting
Fri 15/10/2021 -
District Conference 2021
Crowne Plaza Plymouth
Tue 23/11/2021 -
District Executive meeting - Zoom
Zoom meeting
Sat 04/12/2021 -
District Forum
Venue TBC
Sat 08/01/2022 -
District Executive Xmas lunch
Time and venue TBC
Mon 21/02/2022 -
District Executive meeting
Details TBC
Sat 19/03/2022 -
District Forum
Venue TBC
Tue 05/04/2022 -
District Executive meeting - Zoom
Zoom meeting - informal
Wed 04/05/2022 -
District Executive meeting
Details TBC
Sat 21/05/2022 -
District Assembly
Location TBC