Programs for Young People
Leadership is an essential aspect of Rotary and we offer clubs for students and programmes to help young people develop their skills.
Programmes for Young People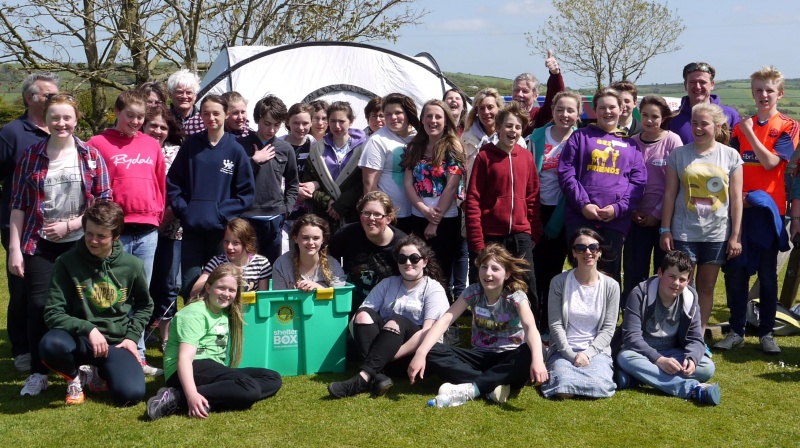 To get involved with any of the following contact your local Rotary club or youth@rotarySW.info
Rotary in Schools - supporting the curricula and developing citizenship
Within RotarySW we have school clubs which cater for a range of age groups beginning with RotaKids for 7-12 year olds and Interact for 12-18 year olds. These clubs are based in local schools and work with Rotary clubs on projects which could be anything from fundraising to sponsored events; helping others in their communities and across the world, whilst having fun and learning about the world.
Rotaract is for 18 to 30 year olds.
These clubs, together with our programmes for young people, make up our Rotary family.
Rotary Youth Leadership Awards (RYLA)
In 2020/2021 District 1175 will run a RYLA programme on Dartmoor for young people aged 18 to 30 years old from a range of employers, colleges and businesses across the South West. The programme will run from July 4 th to July 10th 2021. Closing date for recruitment is 31st March 2021. For the first time we are hoping to have it accredited for Continuing Personal Development (CPD) .
The programme offers a range of team and individual problem solving exercises, motivational talks , creative opportunities and challenging outdoor experiences.
The cost is £725 . Many comparable programmes are 3 times as expensive. Funding can come from a range of sources including local grants and sponsorship.
For more information contact: seniorRYLA1175@outlook.com
In 2020/2021 a new RYLA programme for younger participants aged 16 to 18 is being developed as a successor to RYLA Okehampton which has served the youngsters in our District for many years. If you want to contribute to this development or find out more please use contact form.
Rotary Youth Exchange
One of the best youth exchange programmes in the world where participants can broaden their minds and their horizons with or without vocational experience or academic study. Exchanges can vary from a two week camp or tour, to a short term home stay, to a full year living and studying in another country.
New Generations Service Exchange
New Generations Service Exchange is a volunteering programme which provides opportunities for young people between 18 and 30 to undertake placements across the world or in their home country lasting anything from three weeks to six months. Placements may give vocational experience or humanitarian service or a mix of both relating to Rotary's six areas of focus. This is the ideal programme for young people wanting to do something worthwhile for others and beneficial for their own careers before or during their studies or into their professional lives, while developing their personal skills and increasing their understanding of the world.
Contact Andrea Rowe about this page: