Edinburgh Rotarian cycling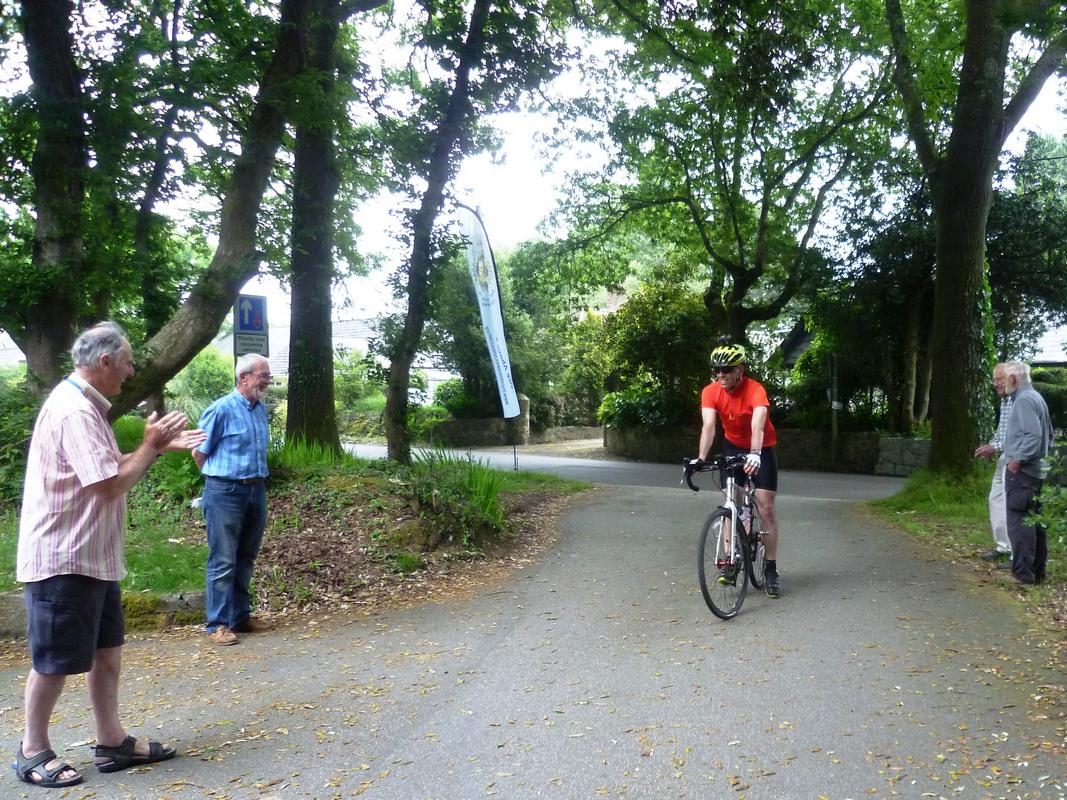 Daniel Barreto, of the Edinburgh Portobello Rotary Club, successfully cycled "end to end" to raise £10,000 in aid of the End Polio Now campaign. Organised by RC Truro, he lunched at Kea Community Centre, Playing Place, joined by our President Bob.
Daniel is a member of the Edinburgh Portobello RC and asked for help and support in raising £10,000 towards the End Polio Now campaign. His route was unusual in that, wherever possible, he used the designated cycle paths and routes throughout the country.

He started from Lands End early morning on 6th June, stopped at St. Ives for breakfast and then on to Playing Place where Truro Rotary Club organised a lunch break at the Kea Community Centre from 11.00am to 2.00pm. Daniel arrived exactly as planned at 12.30pm and left for Camelford at about 13.30.

Daniel's aim, to complete the jouney in 13 days, was a considerable challenge by undertaking the cycle ride using routes which mean extra miles. He and his wife (driving the support car) and the President and Secretary of the Portobello Rotary Club seemed very appreciative of the welcome they were given.
He has now written to say "Thank you for the very generous donation [of £100] from RC Truro Boscawen. Please extend our gratitude to all members.
"I finally completed the cycle on Saturday and everything went very well. It will take me a while to get a final figure coming from our fundraising. Not only cheques are still coming through, but our club is also planning further fundraising activities during the summer. At the moment however we want to thank you once more for your generous support.
"We will be in touch as soon as we can to give you a final figure as well as pictures, etc. that you can use to advertise your support to us.
"Kind regards,
"Daniel Barreto"
Contact David Roberts about this page: