Rotary may have saved my Life!
Rotarians were out at Poplars Garden Centre checking blood pressure.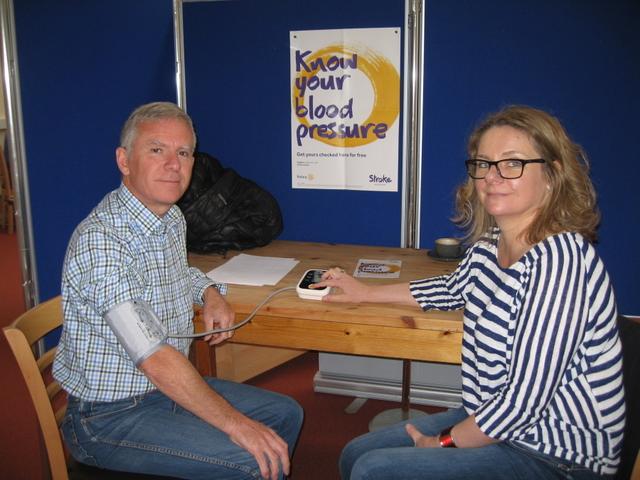 "I just want to thank you guys, you may well have saved my life!"
These were the words of a visitor to Poplars Garden Centre last month who had discovered that he had dangerously high blood pressure, though he previously knew nothing about it. He was speaking to members of The Rotary Club of Flitwick Vale who each year offer free blood pressure checks in conjunction with the Stroke Association. Twelve months ago this fit young man was told to urgently visit his doctor as his blood pressure put him at high risk of a stroke. He is now on routine medication, his blood pressure is in in a safe range and his young family can look forward to having dad still with them for many years to come.

It is for reasons like this that Rotarians give up their day to host the event and encourage visitors to have a check. Two fully qualified nurses also volunteer to carry out these free checks and assess people's degree of risk and in most years two or three people end up with a recommendation for an urgent visit to their doctor. At the other end of the scale of course are the happy smiles on those who have had confirmation that all is well and their risk of a stroke is low. Everybody comes out a winner.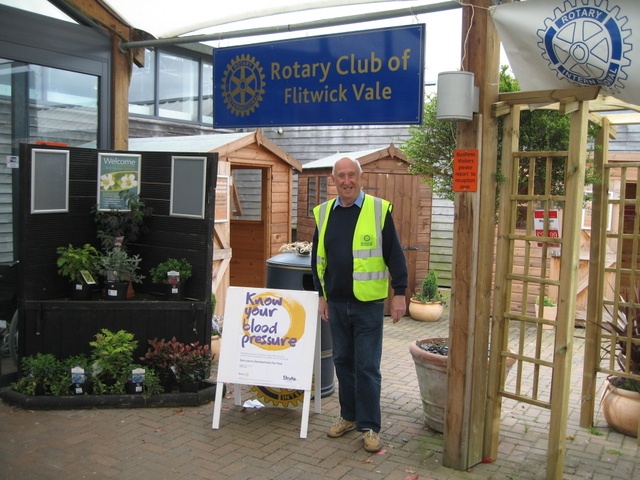 Poplars Garden Centre not only hosts the event but encourages its staff to get a check and as for the customers it is always best to take their pressure before they get to the tills!

John Little
Rotary Club of Flitwick Vale
8th June 2014