Race Night
In order to help raise the funds for Shelter Box the St Anne's Rotary Club is organising a Fun Race Night at Fylde Rugby Club on Friday 28th February with the first race starting at 7.00 pm.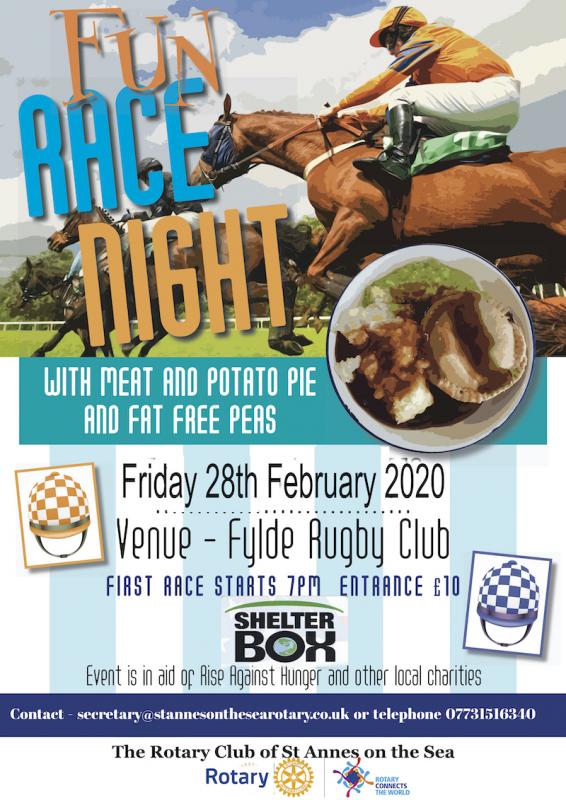 St Annes on the Sea Rotarians Fun Race Night to raise money for Shelter Box
St Anne's Rotary Club regularly support local charities and good causes in addition to supporting a National or International Charity each year. The Club is pleased to be able to support the Rise Against Hunger Charity as its International charity this year having seen and heard of the success of the work of this charity and its local partners.
Contact Tony Godden about this page: