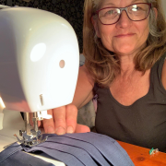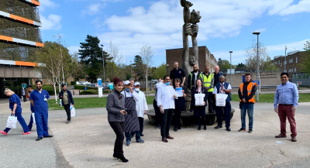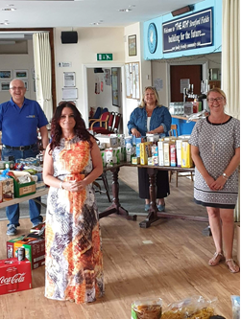 At the heart of our communities, Rotarians have Community Spirit, rising to Community Challenges and using their skills, whether it's providing disaster relief, supporting community groups or responding to the current pandemic.
In response to Covid-19, Rotarians have organised sewing groups making PPE for care homes and hospitals, set up foodbanks, assisted with the manufacture of visors, delivered meals and supported volunteer groups within their communities.
Rotarians are ready to roll up their sleeves and use their skills in response to community challenges for example:-
During the Covid-19 pandemic clubs have organised, worked with and supported, community groups; made and supplied PPE; assisted food banks and supported local hospices, hospitals and care homes
Rotarians work with emergency services. As an example, supporting Bedfordshire Local Emergency Volunteers Executive Committee (BLEVEC)
Rotarians work with partners in their communities to deliver and support local needs e.g. local homelessness.