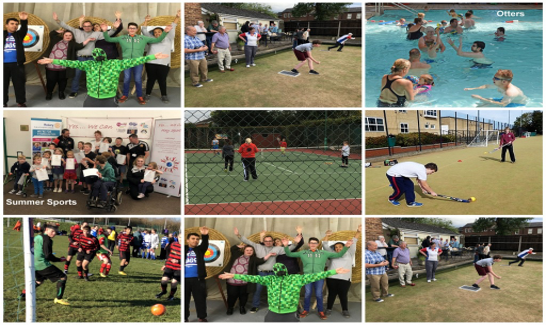 Rotarians believe physical exercise should be accessible to all, so we assist people of all ages and abilities to take part and enjoy the benefits of Team Spirit & an active lifestyle.
Rotary is closely associated with the Charity WheelPower based at Stoke Mandeville Hospital the home of the Para Olympics and a centre for transforming lives through sport.
Rotary Club of Leighton-Linslade lead on the "Yes We Can" program which brings together a diverse group of partners to provide sporting opportunities for those with a Disability.
Rotary played a lead role in starting the Bedford Wheelchair Racing Club and continues to support its development.
Rotary Clubs across the whole district support sporting events and tournaments and have been key to enabling an uplift in health and well-being across all ages and genders.