World Polio Day joint collection in Bridport with Brit Valley
World Polio Day joint collection in Bridport with Brit Valley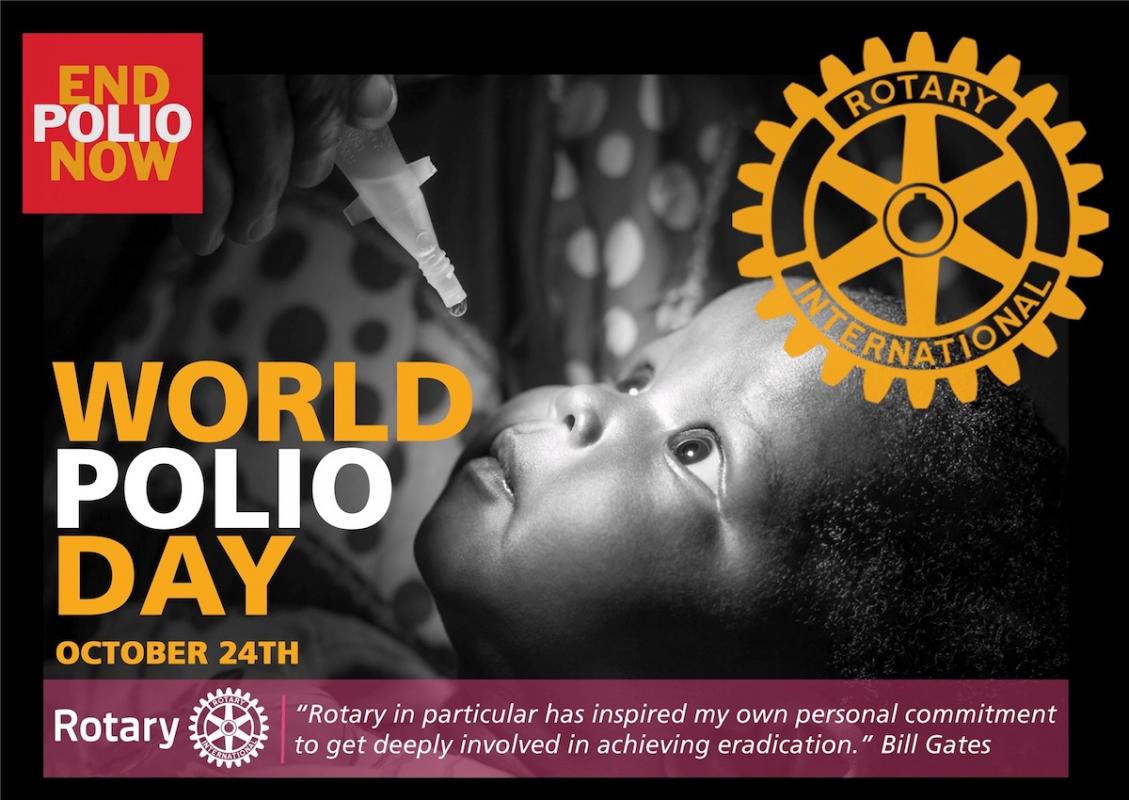 The Rotary Clubs of Bridport and Brit Valley will mark historic progress toward a polio-free world on World Polio Day, Saturday 24 October while urging the community to help end the paralysing disease
Rotarians from both clubs will be collecting funds and selling purple crocus buttonholes in Bridport on Wednesday 21 October and Saturday 24th October. The Town Hall clock will turn purple for the week reflecting the purple for polio initiative.
Local Rotarians Susie Cockcroft from the Brit Valley Club and Clive Bath from the Bridport Club first went to help the polio immunisation campaign in India in 2012 administering polio vaccine to hundreds of children, Clive has been back every year since then.
When Rotary and its partners launched the Global Polio Eradication Initiative in 1988, there were 350,000 cases of polio in 125 countries every year. Great progress has been made against the disease since then. Today, polio cases have been reduced by 99.9 percent, and just two countries continue to report cases of wild poliovirus: Afghanistan and Pakistan. Rotary remains committed to the end.
With polio nearly eradicated, Rotary and its partners must sustain this progress and continue to reach every child with the polio vaccine. Without full funding and political commitment, this paralyzing disease could return to polio-free countries, putting children everywhere at risk. Rotary has committed to raising US$50 million each year to support global polio eradication efforts. The Bill & Melinda Gates Foundation has pledged to match that 2-to-1, for a total yearly contribution of $150 million.
Working with the World Health Organisation the Global Polio Eradication Initiative has developed an interim strategy to continue working towards eradication during the COVID pandemic.

Visit endpolio.org to learn more about Rotary and the fight to eradicate polio.
Anyone wishing to help the local Rotary Clubs in their wide ranging charitable initiatives should contact the clubs via the web sites or email: secretary@bridportrotary.org.uk
Contact Clive Bath about this page: