Future meetings and events around the district
Bodmin - Mon 5th November 2018 - BODMIN FIREWORK DISPLAY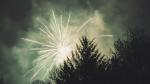 Annual event organised by the Joint Committee - Bodmin Priory & Football Pitch, Monday Nov 5th.
Select details for more info. >>>
Bodmin - Wed 7th November 2018 - 6.30 for 7.00pm Evening Meal

STEPHANIE POMEROY Fund Manager for the Sowenna Appeal. She will update us on the progress of the Soweena Building project.
Bodmin - Sat 24th November 2018 - PRESIDENTS ANNUAL DINNER Nov.2018
Select Details for Menu etc.