Future meetings and events around the district
Brentwood - Fri 20th April 2018 at 19.30 - 22.30 The Great Brentwood Quiz
Sponsored Charity - Marie Curie Nursing
Billericay - Mon 7th May 2018 at 09.00 - 17.30 Soapbox Derby 2018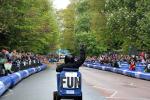 Join the Fun! Save money and buy tickets now! Soapbox Derby returns to Billericay on May 7th. 2018. Gates open 09.00.
Brentwood - Fri 18th May 2018 at 19.30 - 22.30 The Great Brentwood Quiz
Sponsored Charity - Fragile X Society
Billericay - Wed 13th June 2018 at 09.00 - 15.00 Kids Out Excursion for Thriftwood College Kids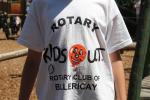 Our Annual treat for the youngsters at Thriftwood College, part of national Rotary KidsOut Day. This year to Old McDonalds farm Brentwood.
Brentwood - Fri 15th June 2018 at 19.30 - 22.30 The Great Brentwood Quiz
Sponsored Charity - Home-Start Essex