Future meetings and events around the district
Guildford Chantries - Thu 18th October 2018 at 19.30 - 22.00 The World of Musicals with Gerry Tebbutt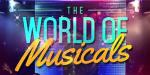 A fascinating insight to "The World of Musicals"! Gerry has been involved in all aspects of a Musical; come along and hear his story!
Guildford Chantries - Thu 25th October 2018 at 19.30 - 22.00 Guildford's Young Carers
Mayor Mike Parsons will be talking about the large, and largely unknown, number of Young Carers there are in the town and Borough of Guildford; how their lives are turned upside down and the pressures they are under.
Guildford Chantries - Sat 3rd November 2018 at 19.00 - 22.30 Ferret Racing!
BACK BY POPULAR DEMAND!!
'Click' the blue button below for full information and how to get your tickets from Des Flanders!
Godalming - Sun 18th November 2018 at 09.00 - 16.00 Rotary in Godalming Cyclathon 2018
A Charity Cyclathon at SnapFitness raising funds for Phyllis Tuckwell Hospice, Kent Surrey and Sussex Air Ambulance and other Rotary Causes
Godalming Woolsack - Sun 18th November 2018 at 09.30 - 17.00 Godalming Cyclathon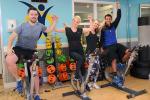 The 2018 Godalming Cyclathon will be run at the Godalming Snap Fitness Gym on Sunday 18th November. This is a fun event to raise money for charity.