Future meetings and events around the district
Wolstanton - Sun 8th September 2019 at 12.00 - 16.00 Family Fun Bandoreee
Brass Bands, children's fairground rides, stalls, punch & judy, magic show ,catering, archery, steam trains and lots more besides.
Proceeds to Alice charity & Peter Pan nursery.
in conjunction with Audley & Kidsgrove Rotary clubs.
Wolstanton - Fri 13th September 2019 at 12.00 - 18.30 Annual Charity Golf Day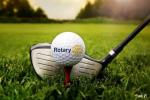 Our Annual Charity Golf Day will be at Wolstanton Golf Club. Teams of 4 entry fee £160.00 includes 18 hole competition, meal and prizes.
Proceeds to DougieMac Hospice and RNLI
Wolstanton - Fri 15th November 2019 at 19.00 - Thu 21st November 2019 - 21.30 Choral Evening
An entertaining evening in the company of 2 of the leading choirs locally. City of Stoke on Trent Male Voice Choir and The DougieMac choir. Proceeds to The DougieMac Hospice.