Future events in this area
Please note, clicking the 'read more' button will take you to that club's site. Press the 'back' button in your browser to return here
Forres - Sun 28th May 2017 at 18.30 - 21.00 Charity Art Exhibition and Auction

The Rotary Club of Forres wish to raise funds for children and young people who would benefit from Art Therapy to support their emotional well-being.
read more...
Elgin - Sun 4th June 2017 at 12.00 - 17.00 Marafun 2017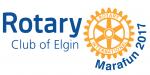 .
read more...
Moray - Fri 16th June 2017 at 19.30 - Sat 17th June 2017 - 22.00 A Night at the Musicals
We are happy to announce that after the success of last years 'Night at the Musicals' we are going to be producing another show on the 16th and 17th of June in Lossiemouth Town Hall this year.
Spey Valley - Sat 24th June 2017 at 08.30 - 15.00 Speyside Way Extension Walk
Sponsored Walk from Aviemore to Kingussie to rasise funds for local causes along the Speyside Way extension which includes part of the Badenoch Way. This year funds are for existing local Rotary Charities and also Youth Groups within our Area.
read more...
Inverness Loch Ness - Sat 7th October 2017 at 08.05 - 21.00 Loch Ness Classic and Vintage Car Tour 2017

This is a new event raising funds for Highland Charities
read more...
Elgin - Sat 10th February 2018 at 19.00 - 22.30 Bothy Ballads Champion of Champions
.
read more...