Future meetings and events around the district
Godalming - Sat 30th September 2017 at 09.00 - 17.00 Godalming Cyclathon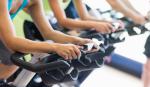 A fun and competitive event for teams of 4 on intelligent bikes
Guildford Chantries - Thu 5th October 2017 at 19.30 - 22.00 Guildford since 1600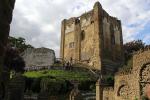 Local Historian Matthew Alexander talks us through the changing face of Guildford over the last 400 years! It promises to be a fascinating evening!
Guildford Chantries - Sat 18th November 2017 at 19.30 - 22.30 Inter-National Ferret Racing!
Come along and be a part of an evening with a difference! Fundraising as you have never witnessed before!!
Sponsor a Race! Sponsor and name a Ferret! As seen on the BBC's One Show!!
The venue is Shalford Village Hall. The start time is 7.00pm!