Future meetings and events around the district
Portobello - Sat 21st October 2017 at 19.30 - 23.30 Diwali Bash - women only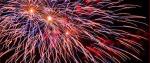 The Diwali Bash: A fundraising event for Sikh Sanjog at the Thomas Morton Hall.
An evening of feasting, dancing and bollywood glamour with friends including Leith Rotarians
Food from the famous Punjabi Junction
Tickets £35 email lesley@sikhsanjog.com
Edinburgh - Mon 23rd October 2017 at 19.00 - 22.30 Breathe - Special Charity Screening in aid of Rotary's PolioPlus Fund

Dominion Cinema; Mon 23rd October 19.00 for a drinks reception (includes view of iron lung and talk with a polio survivor), screening 20.00; Tickets £25 (includes a drink and tub of Purple4Polio ice cream) from Benet Marcos at bmarcos@socialancer.com
Corstorphine - Sat 4th November 2017 at 11.10 - 15.00 Craft Fair

Lots of original handmade gift ideas!
Corstorphine - Tue 7th November 2017 at 19.30 - 23.30 62nd CHARTER DINNER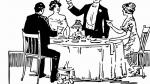 Murrayfield Golf Club. (Speaker tbc)
Corstorphine - Sat 25th November 2017 at 19.30 - 23.30 St Andrew's Night Ceilidh

A fun night of reels in the Parish Church Old Hall. Ticket includes buffet, but BYOB.
South Queensferry - Tue 12th December 2017 at 19.00 - 21.00 Rotary Carol Concert
Rotary Annual Carol Concert to be held in Kirkliston Parish Church
Corstorphine - Sat 27th January 2018 at 19.30 - 23.30 International Night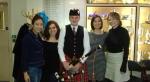 Our local take on Burns Night with the Global Scholars, at Turnhouse Golf Club. Epic performances on and off the dance floor from people you may know!!
South Queensferry - Fri 16th March 2018 at 18.45 - 21.30 Senior Citizens' Concert
Our annual Concert for Senior Citizens
South Queensferry - Sat 2nd June 2018 at 22.00 - 23.00 Safari Dinner
A safari supper (UK) is a dinner party with successive courses prepared and eaten at the residences of different hosts.