Completed meetings and events 2018-2019
Wed 12th December 2018 Special General Meeting
Wed 5th December 2018 Guy Heelis
Wed 5th December 2018 Council at Tufton
Wed 28th November 2018 Neil Marland Partners Night
Wed 21st November 2018 Business Meeting
Wed 14th November 2018 Ken Hunt Indoor Bowls ABC
Wed 7th November 2018 Julian Exeter - Peter Rothery Farfield Mill
Wed 7th November 2018 Council at Tufton
Wed 31st October 2018 D G Mary Bradley visiting
Wed 24th October 2018 Jonty Rostron AHC visit
Wed 17th October 2018 Business Meeting
Wed 10th October 2018 Peter Whiting Theo Weston BEEP Doctor
An interesting evening to which Friends of Rotary and partners are invited
Wed 3rd October 2018 Barry Thompson - Tall Ships talk
A talk about the tall Ships experience
Wed 3rd October 2018 Council at Tufton
Wed 26th September 2018 Jane Oakley - Owen Martin
Owen is the current President of Silloth Rotary club and will be speaking about his club's efforts to hold the first ever Pride event hosted by a Rotary club
Wed 19th September 2018 Business Meeting
Wed 12th September 2018 Golf Day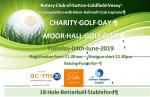 Wed 5th September 2018 Council at Tufton
Wed 5th September 2018 Alastair Bell Richmond visit
Tue 28th August 2018 Bill Collinson- Walking Rugby Upper Eden
Wed 22nd August 2018 Paul Wilson
Sat 18th August 2018 "Out of The Shadows" sixties tribute band fund raising evening
Fund raising evening for the Annie Mawson's Sunbeams Trust at Cliburn Village hall.
read more...
Wed 15th August 2018 Business Meeting
Wed 8th August 2018 Andy Stevens
Wed 1st August 2018 Ken Hunt
Ken's speaker is local author Julie Sandilands.
The Steward for August is Nick Stanley assisted by William Patterson.
Wed 1st August 2018 Council at Tufton
Wed 25th July 2018 - David Watkinson - Walk - Temple Sowerby 5.00pm
Meal at The Bridge, Kirkby Thore 7.30pm
Wed 18th July 2018 Business Meeting
Wed 11th July 2018 Kate Mayer - Normandy ATC visit
Feedback from the ATC visit to Normandy
Wed 4th July 2018 Phil Walters
The Steward for July is Alan Green assisted by Nick Stanley.
Wed 4th July 2018 Council at Tufton
future
calendar
district events
local events