Completed meetings and events 2017-2018
Tue 19th September 2017 The Well - Barrow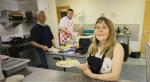 In 2012 ex-offender and former drug addict David Higham founded The Well. David, together with Ged Pickersgill will tell us about the group that helps people to recover from drug and alcohol abuse.
Tue 12th September 2017 Fellowship
Tue 5th September 2017 A Horrible History of South Cumbria's Railways

Bill Myers is back to regale us with tales of crashes, accidents and criminal activity, all in the best possible taste!
Tue 29th August 2017 District Governor's visit

Larry sets out his plans for the next few months.
Tue 22nd August 2017 Business meeting
Tue 15th August 2017 Mission Aviation Fellowship (MAF) - Flying for Life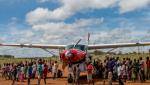 MAF enables thousands of aid, relief and mission projects in really remote places as that's where some of the greatest human needs are.
Tue 8th August 2017 Tales from the Knickerage!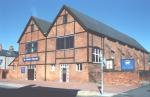 Rev. Canon Ian took early retirement and his last Service as vicar of St. Mark's was earlier this year.
Before the book is published (!) Ian has agreed to let us in on some little secrets, as the title suggests!
Tue 1st August 2017 School of Joy Bethlehem

1st August.
Learn more about the school which was founded to improve the quality of life for students who have low academic achievement.
Tue 25th July 2017 Business meeting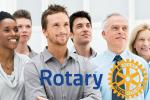 A chance for members to have their say
Sat 22nd July 2017 Rotary Open Golf

Annual fundraising event at Barrow Golf Club
read more...
Tue 18th July 2017 Dogs for Good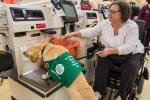 18th July We bring trained dogs and people together to help them overcome specific challenges and enrich and improve the lives of both. We and they help adults and children lead more independent lives, at home and in the community. Come along and meet us.
Mon 17th July 2017 Council Meeting
Decisions, decisions...
Tue 11th July 2017 Marks & Spencer in the community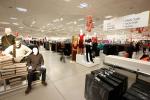 11th July
Barrow store manager Simon Craig explains about how the local store is helping the community, from volunteering in the local area to donating unsold food.
Why not come along to hear all about it?
Tue 4th July 2017 The Faroe Islands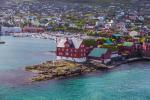 4th July
Derek Lyon tells us about this archipelago between the Norwegian Sea and the North Atlantic, about halfway between Norway and Iceland.
future
calendar
local events